Use of Galcanezumab for migraine prevention led to erectile dysfunction: A case report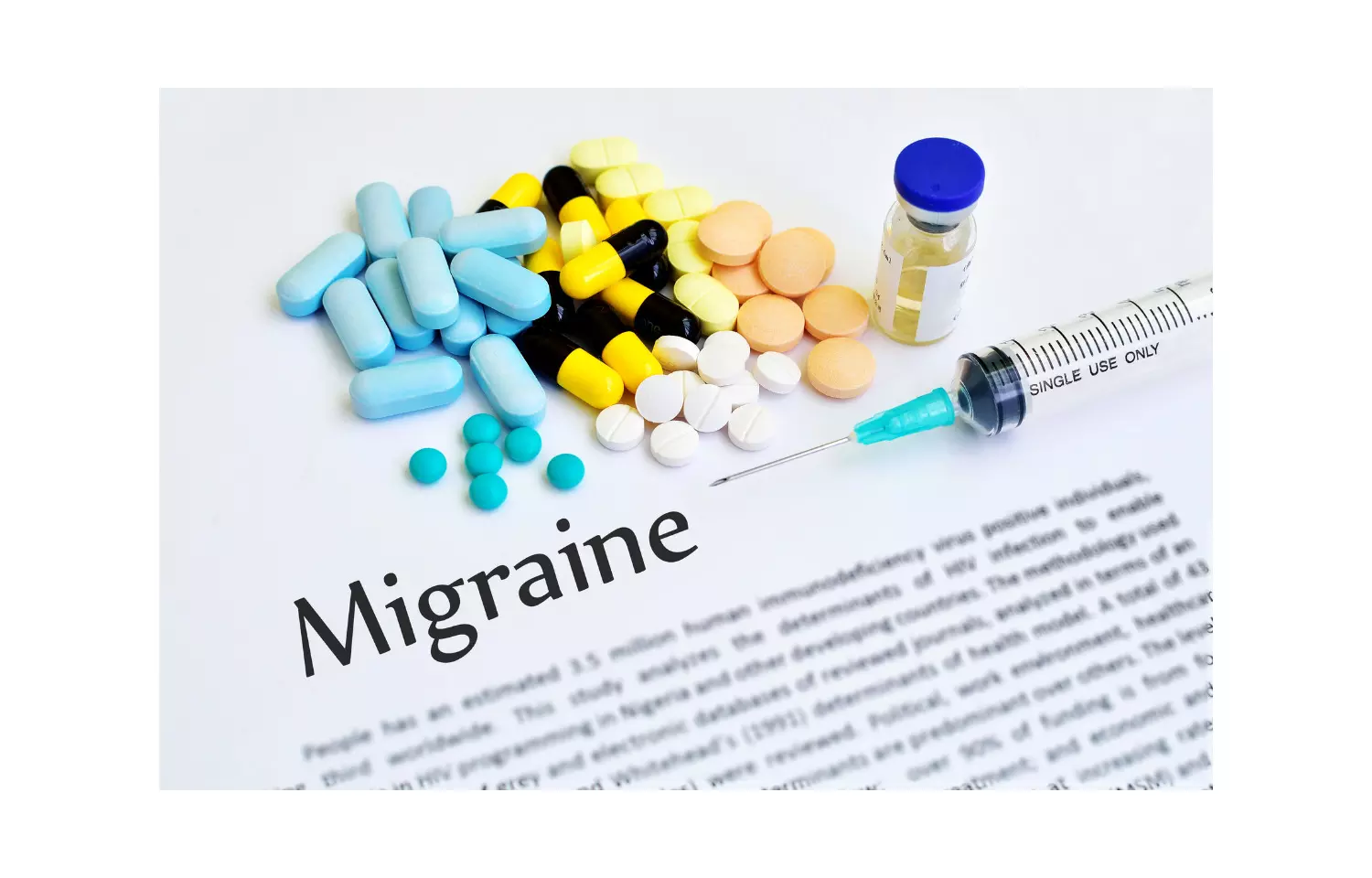 Migraine is considered one of the most disabling neurovascular disorders, and many migraine patients receive preventive treatment. Antimigraine drugs targeting the calcitonin gene-related peptide pathway have been approved recently for clinical use as preventive migraine medication.
Dr Linda Al-Hassany and team have reported a case that describes a 54-year-old man who developed erectile dysfunction after the introduction of galcanezumab.
The case has been published in the journal Cephalalgia.
According to the history, a 54-year-old male Caucasian patient of normal body weight was given subcutaneous injections of galcanezumab for the preventive treatment of migraine attacks. He suffered from migraine with aura since his childhood.
The patient used subcutaneous sumatriptan 6 mg and frovatriptan 2.5 mg tablets as needed for the acute treatment of his migraine attacks. Past preventive migraine medication included beta-blockers, candesartan and topiramate. Given the history of failure of three preventive migraine drugs and a burden of six monthly migraine days, the patient was administered galcanezumab, starting with a subcutaneous loading dosage of 240 mg and 120 mg each month thereafter. Within weeks after starting galcanezumab, the patient reported a complete remission of his migraine. However, he also noted symptoms of erectile dysfunction, that occurred after receiving 120 mg galcanezumab treatment the second time – thus, more than two months after initiating galcanezumab treatment. Because a causal relationship between the erectile dysfunction and the use of galcanezumab was considered possible, we decided to discontinue the galcanezumab injections. Within two months after discontinuation of galcanezumab, corresponding to after approximately two times its half-life, the patient reported that his potency had recovered to a level prior to use of galcanezumab. His general practitioner did not find any plausible (other) explanation for this temporary erectile dysfunction and did not consider it necessary to refer the patient to a specialist (urologist). On rare occasions he used metoprolol for palpitations. In addition, the patient never suffered from erectile dysfunction before, and this was his first episode. Beside erectile dysfunction, he reported no other side effects.There were no depression, anxiety or other psychosocial comorbidities reported.
The erectile dysfunction resolved after 2 months off galcanezumab. Other typical causes of erectile dysfunction were not found.
The reported erectile dysfunction was possibly a side effect of treatment with galcanezumab which is a monoclonal antibody targeting calcitonin gene-related peptide.
As calcitonin gene-related peptide was involved in mammalian penile erection, erectile dysfunction was a conceivable side effect associated with calcitonin gene-related peptide inhibition. Postmarketing surveillance might elucidate the actual incidence of erectile dysfunction in patients using these new antimigraine drugs, and determine whether a causal relationship between calcitonin gene-related peptide inhibition and erectile dysfunction exists.
Hassany and team concluded that "Erectile dysfunction might be an overlooked, but reversible side effect in male migraine patients using monoclonal antibodies that inhibit the calcitonin gene-related peptide pathway, including galcanezumab. This paper may raise clinical awareness and suggest that this potential side effect needs to be studied further."
Reference:
Al-Hassany L, Vries T de, Carpay JA, MaassenVanDenBrink A. Could erectile dysfunction be a side effect of CGRP inhibition? A case report. Cephalalgia. August 2021.
doi:10.1177/03331024211037304
Source : Cephalalgia