Acute flaccid myelitis's motor deficits improve eventually over time: Study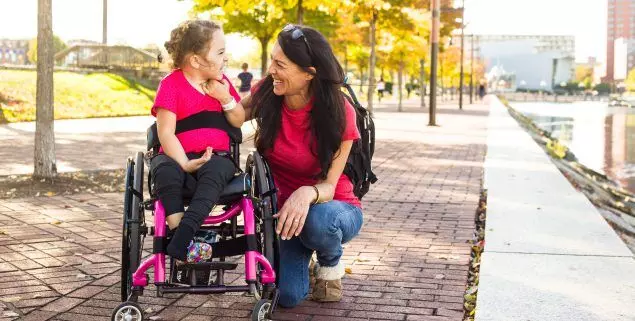 Acute flaccid myelitis (AFM) is a disabling, polio-like illness mainly affecting children. A recent study suggests that even when children with AFM demonstrated persistent motor deficits, disability level eventually improved over time. The research has been published in the journal Pediatric Neurology on December 3, 2020.

Outbreaks of AFM have occurred across multiple global regions since 2012, and the disease appears to be caused by non-polio enterovirus infection, posing a major public health challenge. The clinical presentation of flaccid and often profound muscle weakness (which can invoke respiratory failure and other critical complications) can mimic several other acute neurological illnesses. There is no single sensitive and specific test for AFM, and the diagnosis relies on the identification of several important clinical, neuroimaging, and cerebrospinal fluid characteristics. Following the acute phase of AFM, patients typically have a substantial residual disability and unique long-term rehabilitation needs. Researchers of Japan conducted a 3-years longitudinal study and summarized the long-term motor outcome and disability level in a cluster of pediatric patients with acute flaccid myelitis (AFM) associated with the enterovirus D68 (EV-D68) outbreak in 2015.
It was a nationwide follow-up questionnaire analysis study. Researchers identified 33 patients with AFM (13 females, 20 males; median age=4.1 years) and assessed the clinical data including motor function (manual muscle strength test) and other neurological symptoms from 6 months to 3 years. The data were collected at the acute (nadir), recovery (6 months) and chronic (3 years) stages. They used the Barthel index which measured ten variables describing the activity of daily living and mobility to assess the disability level.
Key findings of the study were:
♦ Among patients with tetraplegia or triplegia, paraplegia, and monoplegia, researchers noted at the acute stage, 2/7, 4/13, and 2/13 exhibited complete recovery without paralysis, out of those 5/7, 8/13, and 2/13 who showed improvement with lesser limb involvement at the chronic stage.
♦ At 3-year follow-up, they found 8 patients had completely recovered, and 25 (76%) had residual deficits; 27% of patients demonstrated improvement in the number of limbs involved from the 6-month to 3-year assessments.
♦ However, in a subset of six patients with documented EV-D68 infection, they observed persistent motor deficits.
♦ They also observed better Barthel index at the chronic stage, implying an improved disability level even in patients with persistent motor deficits.
♦ They reported that other neurological findings had a better prognosis than motor weakness.
These findings demonstrate the importance of continuous medical and non-medical therapy and interventions in children with AFM as the persistent motor deficits eventually improve over a time.
The authors concluded, "AFM has a high rate of persistent motor deficits showing 1–2 limb paralysis. Disability level of patients with AFM, however, generally improved at the 3-year time point".
For further information:
https://www.pedneur.com/article/S0887-8994(20)30375-1/fulltext#%20
Article Source :
Pediatric Neurology