Alteplase use safe in stroke patients above 80 years also: Study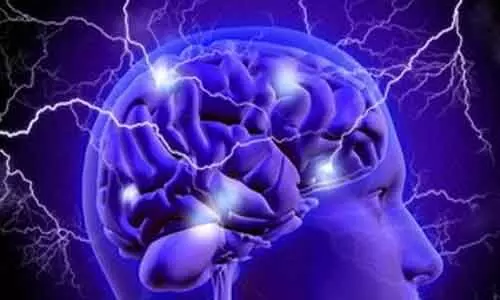 A recent study has found that Alteplase has a positive benefit-risk profile among elderly patients. The study was published in the journal, "Stroke" 2020.
Expert guidelines specify no upper age limit for alteplase for thrombolysis of acute ischemic stroke (AIS) but, until recently, European regulatory criteria restricted its use to patients aged 18 to 80 years.
Intravenous Alteplase is a recombinant tissue-type plasminogen activator prescribed for thrombolytic treatment of acute ischemic stroke (AIS). It is generally administered in 3-4.5hrs after the onset of symptoms of stroke in various areas as the regulatory approval differs in different areas. Recently regulatory criteria have restricted its use to patients aged 18-80yrs.
Researchers from Germany and United Kingdom conducted pooled analyses of the randomized controlled trial (RCT) and registry data to evaluate the benefit-risk profile of alteplase for Acute ischaemic stroke among patients aged >80 years to support a regulatory application and to lift the upper age restriction.
The authors evaluated individual patient data from 7 randomized trials of alteplase (0.9 mg/kg) versus placebo or open control for acute ischaemic stroke, and the European SITS-UTMOST registry database. They evaluated patients who met the existing European regulatory criteria for alteplase, excluding upper age restriction. Clinical outcomes, including good functional outcome (score 0–1, modified Rankin Scale day 90 or Oxford Handicap Score day 180), were evaluated in the full RCT and registry populations, and specified age-based subgroups (≤80 or >80 years).
The key findings of the study were:
• Regardless of treatment allocation, 90-day mortality was lower among RCT patients aged ≤80 versus >80 years who otherwise met existing European regulatory criteria.
• Among patients aged >80 years, alteplase versus placebo was associated with a higher proportion of good stroke outcome and similar 90-day mortality.
• The odds of a good stroke outcome following alteplase allocation in the full RCT population were independent of age (P=0.7383).
• A good stroke outcome was reported for almost half of the patients who received alteplase in routine practice.
• Outcomes in routine practice supported those achieved in RCTs.
Thus, the researchers concluded that Alteplase for AIS has a positive benefit-risk profile among patients aged >80 years when administered according to other regulatory criteria. They further added that Alteplase for AIS should be evaluated on an individual benefit-risk basis.
For further reading, click the following link: doi: 10.1161/STROKEAHA.119.028396
Source : Stroke