Cannabidiol significantly reduces Tuberous sclerosis seizures, in lower doses;JAMA Neurology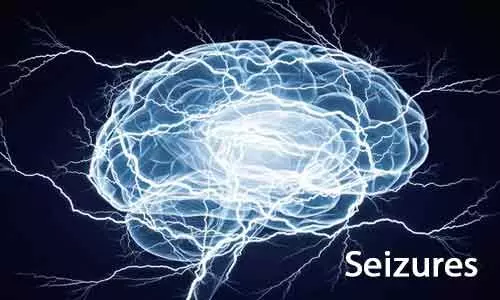 Tuberous sclerosis complex is characterized by the occurrence of benign hamartomas in multiple organs. Epilepsy is the most common neurologic manifestation of TSC, affecting approximately 85% of patients, with onset often during infancy ystems, most frequently in brain, skin, kidneys, lungs, heart, and eyes.

Cannabidiol is approved as Epidiolex in the US for treatment of seizures associated with several syndromes. Efficacy of cannabidiol was first demonstrated against Dravet syndrome–associated and Lennox-Gastaut syndrome–associated seizures.
In a recently published study in JAMA Neurology, Cannabidiol significantly reduced Tuberous sclerosis (TSC-associated) seizures compared with placebo. Dosages of 25 mg/kg/day led to fewer adverse events than the 50-mg/kg/day, though both cannabidiol dosages were equally efficacious , reported the researchers.
On the basis of data from patients with TSC in an expanded-access program, a research team under Elizabeth A. Thiele,from the Pediatric Epilepsy Program, Massachusetts General Hospital, Boston ,conducted a placebo-controlled randomized clinical trial to assess efficacy and safety of add-on cannabidiol for the treatment of TSC-associated seizures (primarily focal seizures) in children and adults.
This was a phase 3, international, double-blind, parallel-group randomized clinical trial of add-on cannabidiol vs placebo in patients with TSC and drug-resistant epilepsy. The trial consisted of a 4-week baseline period, a 16-week treatment period (4 weeks for dose escalation [titration period] followed by 12 weeks of stable dosing [maintenance period]), a taper period of up to 10 days, and a 4-week safety follow-up.
Eligible patients (aged 1-65 years) with a definite clinical diagnosis of TSC1 and medication-resistant epilepsy had at least 8 TSC-associated seizures during the 4-week baseline period with at least 1 seizure occurring in at least 3 of the 4 weeks and were taking at least 1 antiepileptic medication. The prespecified primary outcome was the change from baseline in number of TSC-associated seizures for cannabidiol vs placebo during the treatment period.
Data analysis revealed the following facts.
Of 255 patients screened for eligibility, 31 were excluded and 224 were randomized. Of the 224 included patients (median [range] age, 11.4 [1.1-56.8] years; 93 female patients [41.5%]), 75 were randomized to CBD25, 73 to CBD50, and 76 to placebo, with 201 completing treatment.
The percentage reduction from baseline in the type of seizures considered the primary end point was 48.6% (95% CI, 40.4%-55.8%) for the CBD25 group, 47.5% (95% CI, 39.0%-54.8%) for the CBD50 group, and 26.5% (95% CI, 14.9%-36.5%) for the placebo group; the percentage reduction from placebo was 30.1% (95% CI, 13.9%-43.3%; P < .001) for the CBD25 group and 28.5% (95% CI, 11.9%-42.0%; nominal P = .002) for the CBD50 group.
The most common adverse events were diarrhea (placebo group, 19 [25%]; CBD25 group, 23 [31%]; CBD50 group, 41 [56%]) and somnolence (placebo group, 7 [9%]; CBD25 group, 10 [13%]; CBD50 group, 19 [26%]), which occurred more frequently with cannabidiol than placebo.
Eight patients in CBD25 group, 10 in CBD50 group, and 2 in the placebo group discontinued treatment because of adverse events.
Twenty-eight patients taking cannabidiol (18.9%) had elevated liver transaminase levels vs none taking placebo.
In patients with tuberous sclerosis complex (TSC), add-on cannabidiol reduces drug-resistant seizures compared with add-on placebo and has a good safety profile,the team concluded.
For the full article follow the link: Thiele EA, Bebin EM, Bhathal H, et al. Add-On Cannabidiol Treatment for Drug-Resistant Seizures in Tuberous Sclerosis Complex: A Placebo-Controlled Randomized Clinical Trial. JAMA Neurol Thiele EA, Bebin EM, Bhathal H, et al. Add-On Cannabidiol Treatment for Drug-Resistant Seizures in Tuberous Sclerosis Complex: A Placebo-Controlled Randomized Clinical Trial. JAMA Neurol. Published online December 21, 2020. doi:10.1001/jamaneurol.2020.4607. Published online December 21, 2020. doi:10.1001/jamaneurol.2020.4607
Primary source:JAMA Neurology
Source : JAMA Neurology