Cognitive Decline Greater In Male Parkinson's Disease Patients, Finds Study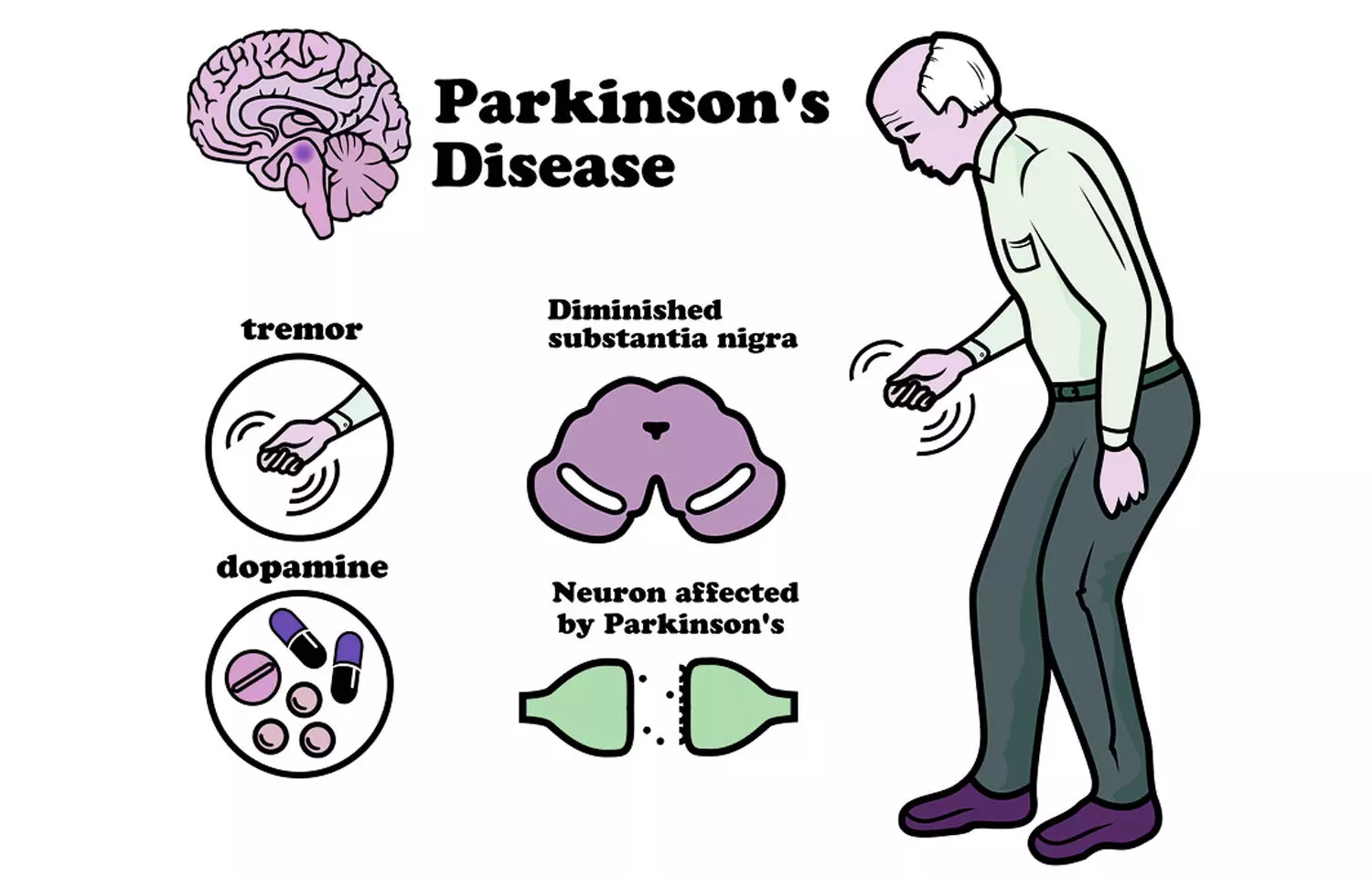 Australia: Sex was revealed as a significant determinant of cognitive performance in Parkinson's disease (PD), with a differential pattern of decline in male and female participants, according to a recent study in the Journal Of Neurology.
The study found that males performed worse than females in memory and fluency domains as well as global cognition. On follow-up, sex was significantly predictive of differential cognitive decline, with males exhibiting a greater reduction in global cognition and language overtime, whereas females showed a greater decline in attention/orientation, memory and visuospatial domains.

Cognitive impairment is an important and diverse symptom of PD. Although sex associations within PD are well reported, prior studies that have examined the effect of sex have either been cross-sectional in nature or have not considered the effect in respective cognitive domains. To fill this knowledge gap, Bakeberg et al conducted a cross-sectional and longitudinal study in a large cohort of Australian PwP (people with PD) to assess the influence of sex differences in global and domain-specific cognitive performance Further, a subset of PwP (people with PD) was followed up to investigate the influence of sex on cognitive decline.
The researchers studied 392 PwP (64.5% males, mean age 64.8 years), with a mean disease duration of 7.9 years from the Australian Parkinson's Disease Registry. A subset of 127 participants (62% males) was followed up longitudinally (range 1 - 7 years). Cognitive function was assessed by the revised 'Addenbrooke's Cognitive Examination-Revised' (ACE-R), a 20-minutes screening battery that evaluates global cognitive function (total possible score of 100), and domain-specific assessment of attention, orientation, memory, verbal fluency, language, visuospatial and perceptual abilities.
The influence of sex on domain-specific cognitive performance was investigated using covariate-corrected generalized linear models. In a repeated-measures longitudinal subset of 127 PwP, linear mixed models were used to assess the impact of sex on cognition over time, while accounting for covariates.

Key findings of the study:
• Sex was significantly predictive of cognitive performance in PD patients, with males performing worse than females on global cognition, and memory and fluency domains.
• Males performed significantly worse in all cognitive domains when considering disease course over time. A significantly higher proportion of males compared to females fulfilled criteria for mild cognitive impairment or PD dementia showing a greater likelihood than females of progressing to a probable case of MCI (Mild Cognitive Impairment) and PDD (Parkinson Disease Dementia).
• At follow-up, the pattern of cognitive decline varied between both groups; males exhibited a greater reduction in global cognition and language, whereas females showed a greater decline in attention/orientation, memory and visuospatial domains, despite starting with higher baseline scores.
Researchers have cited the neuroprotective effects of estrogen as potentially playing a role in this effect. Not only have estrogens been found to play a role in dopaminergic neurodegeneration in PD, but the hormone has been found to have favorable effects on neuroinflammation, oxidative stress and iron metabolism within the context of PD. Furthermore, sex differences in microglial and astrocytic cells, such as their heightened sensitivity to inflammatory stimuli and their anatomical distribution, have been postulated to mediate sex differences in cognition and memory.
Also Read:Vitamin E and vitamin C intake may lower risk of Parkinson's disease: Study
"Here we report that sex is a significant determinant of cognitive decline in PD, both cross-sectionally and in a repeated measures longitudinal study. Overall, in global cognitive measures, males were noted to decline significantly more than females. A better understanding of the role of sex in the landscape of cognitive decline may help in stratifying different patterns of cognitive impairment and aid in the development of individualized treatment strategies for PwP." concluded the authors.