DAPT effectively reduces recurrent stroke risk but Increase bleeding risk: Study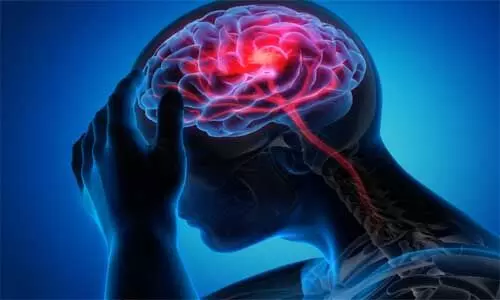 USA: Short-term DAPT within 24 hours of high-risk transient ischemic attack or mild-moderate ischemic stroke reduces recurrent stroke risk but at the cost of high risk of major bleeding, a recent review has found. The study findings are published in Stroke, the official journal of the American Heart Association (AHA).

Antiplatelet therapy is important for the prevention of thrombotic events after transient ischemic attack or ischemic stroke. Although aspirin's role is well established, there is emerging evidence for the role of short-term dual antiplatelet therapy (DAPT) for recurrent stroke prevention.
Against the above background, Arman Qamar, NorthShore University Health System, Evanston, Illinois, and colleagues aimed to compare the safety and efficacy of aspirin plus a P2Y12 inhibitor with aspirin alone for the prevention of recurrent stroke in patients with minor ischemic stroke or high-risk TIA.
For this purpose, the researchers conducted a systematic review and study-level meta-analyses of randomized controlled trials that compared outcomes of early initiation of short-term DAPT (aspirin+P2Y12 inhibitor for up to 3 months) versus aspirin alone in patients with acute stroke or transient ischemic attack.
The primary efficacy outcome was the risk of recurrent stroke and primary safety outcome was incidence of major bleeding. Secondary outcomes studied were risk of any ischemic stroke, hemorrhagic stroke, major adverse cardiovascular events, and all-cause death.
The study included four trials with a total of 21 459 patients.
Key findings of the study include:
As compared to aspirin alone, DAPT had a lower risk of recurrent stroke (RR, 0.76) but a higher risk of major bleeding events (RR, 2.22).
Patients receiving DAPT had a lower risk of major adverse cardiovascular events (RR, 0.76) and recurrent ischemic events (RR, 0.74).
"DAPT with aspirin and ticagrelor or clopidogrel given within 24 hours of high-risk TIA or noncardioembolic mild to moderate stroke effectively reduces the risk of recurrent stroke and MACE compared with aspirin monotherapy," wrote the authors. "DAPT is associated with a higher risk of bleeding events, but there is no difference in the risk of all-cause death."
"Thus, the decision to use DAPT with the addition of clopidogrel or ticagrelor to aspirin must be individualized and guided by the patient's underlying thrombotic and bleeding risk profile," they concluded.
Reference:
The study titled, "Dual Antiplatelet Therapy Versus Aspirin in Patients With Stroke or Transient Ischemic Attack: Meta-Analysis of Randomized Controlled Trials," is published in the journal Stroke.
DOI: https://www.ahajournals.org/doi/10.1161/STROKEAHA.120.033033
Source : journal Stroke