Exercise reduces stroke risk by mitigating detrimental effects of excessive sedentary time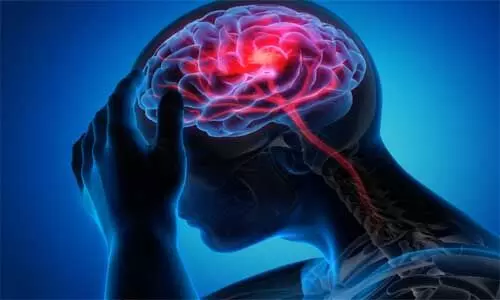 According to research published in the Journal Stroke on August 2021, among people younger than 60 years old with poor physical activity, those who spent at least 8 hours per day of sedentary leisure time had an increased risk of stroke.
Over the past 2 decades sedentary time has increased in the United States and Canada, particularly among the young adults. This in turn has raised the importance of characterizing its effect of sedentary leisure time on long-term health. It is imperative for a better understanding among public, about the risk of sedentary time in relation to stroke which can help to reduce sedentary behaviour.
The objective of the study was to determine if excessive sedentary time in young people can lead to stroke, as stroke can cause early mortality or substantially impair function and quality of life.
Joundi and colleagues examined 1,43,180 people who took part in the Canadian Community Health Survey (CCHS) between 2000 and 2012. There were 2,965 cases of stroke over a median follow-up of 9.4 years (88.2 percent ischemic).
Important Findings:
• Participants with 8 or more hours of sedentary leisure time per day had a higher risk of stroke than those with less than 4 hours per day, but only among those younger than 60 with low levels of physical activity.
• Analyses that accounted for mental disorders and competing hazards for deaths produced the same results.
• Sedentary adults are at a higher risk of suffering ischemic stroke, which can have a catastrophic impact on quality of life, according to the study.
In conclusion, the author says that physical exercise plays a vital function in that it decreases the amount of time spent sedentary and appears to mitigate the detrimental effects of excessive sedentary time. To reduce the risk of cardiovascular events and stroke, physician recommendations and public health policies should stress increased physical activity and decreased inactive time among young adults, in addition to other good behaviours.
Source
Joundi, R. A., Patten, S. B., Williams, J. V. A., & Smith, E. E. (2021). Association Between Excess Leisure Sedentary Time and Risk of Stroke in Young Individuals. Stroke. https://doi.org/10.1161/strokeaha.121.034985