FDA approves Celecoxib oral solution for acute treatment of migraine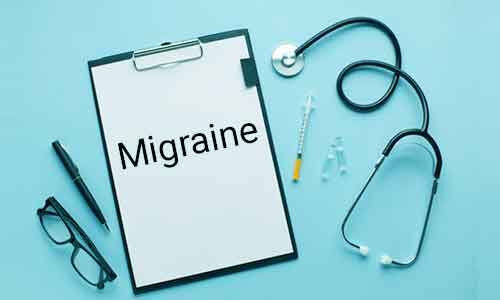 The Food and Drug Administration (FDA) has approved Elyxyb an oral solution formulation of celecoxib, for the acute treatment of migraine with or without aura in adults.
Celecoxib oral solution, previously known as DFN-15, is a selective inhibitor of cyclooxygenase-2, available in a ready-made liquid solution. It is a nonsteroidal anti-inflammatory drug (NSAID) drug which is not indicated for the preventive treatment of migraine. The drug is produced by Dr Reddy''s Laboratories.
Elyxyb will be available as a clear, colorless oral solution containing 25mg of celecoxib per mL (120mg/4.8mL). The maximum dosage in a 24-hour period is 120mg.
The approval was granted on the basis of two randomized, double-blind, placebo-controlled, efficacy and safety studies to evaluate Elyxyb oral solution compared to placebo in the treatment of acute migraine in pediatric patients ages 6 to less than 18 years.The approval was based on data from 2 double-blind, placebo-controlled trials involving patients with a history of episodic migraine (2 to 8 migraine attacks per month, with no more than 14 headache days per month, and with 48 hours of headache-free time between migraine attacks). In both studies, patients were randomized to receive Elyxyb 120mg (Study 1: n=316; Study 2: n=311) or placebo (Study 1: 315; Study 2: n=311) and were instructed to treat a migraine with moderate to severe pain intensity.
The primary outcomes of the studies included pain freedom at 2 hours postdose, as well as most bothersome symptom (MBS) freedom which included absence of photophobia, phonophobia, and nausea.
The results of both the studies showed that the percentage of patients achieving MBS freedom at 2 hours postdose was significantly greater among Elyxyb-treated patients compared with those who received placebo (Study 1 % responders: 58.0% vs 44.4%, respectively [P =.003]; Study 2 % responders: 56.8% vs 43.9%, respectively [P =.006]).
The most common adverse reaction due to Elyxyb included dysgeusia. Like other NSAIDs, Elyxyb carries a Boxed Warning related to the risk of serious cardiovascular and gastrointestinal adverse events.
"We are excited about the approval of Elyxyb. It reaffirms our commitment to innovation and to develop meaningfully differentiated products that address significant unmet needs of patients and physicians, leading to better health outcomes," Dr Reddy''s Laboratories CEO Erez Israeli said.
"Elyxyb […] is formulated using a self-micro emulsifying drug delivery system that improves solubility and bioavailability of the drug leading to better absorption," said Anil Namboodiripad, PhD, Sr Vice President of the Proprietary Products Group, Dr. Reddy's Laboratories. "In pivotal studies, Elyxyb demonstrated a rapid onset of action which is critically important to patients suffering from acute migraine attacks."
For further reference log on to:
Source : Dr Reddy''s Laboratories