New Delhi: AIIMS gives 2018 date for brain tumour surgery, HC send notice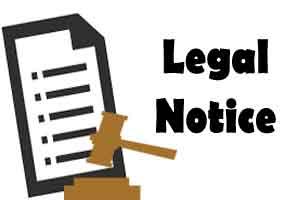 New Delhi: The Delhi High Court today observed that AIIMS can utilise the beds reserved for poor people in private hospitals by referring patients to them so that people do not have to wait for long to be treated.
The court was referring to those private hospitals which were given land on throwaway prices with the condition to keep 10 per cent in-patient and 25 per cent out-patient facility for economically weaker section (EWS).
"AIIMS can utilise the beds reserved for EWS in private hospitals on government land. It can refer patients to them," Justice Sanjeev Sachdeva said while hearing a plea for speedy and free treatment of a woman suffering from brain tumour whose surgery was fixed in August 2018 by the medical institute.
The court issued notice to the Centre, the Delhi government and All India Institute of Medical Sciences (AIIMS) seeking their reply on the plea of the 45-year-old woman who has alleged that the institute said her surgery can be scheduled in December 2016 if she opts for a private ward which would cost around Rs 1.25 lakh.
Justice Sachdeva also observed that there was a need for long-term guidelines to address the issue so that other patients, like the petitioner, would also benefit.
In the petition filed through advocate Ashok Aggarwal, the woman has said that she has been diagnosed with meningioma, a kind of tumour that forms on the membranes covering brain and spinal cord.
"The tumour, if above the size of 2.5 cm, may cause severe morbidity and may be fatal. The primary treatment of malignant meningioma is the removal of the tumour by brain surgery or by administration of radiotherapy," her plea has said.
The petition has also said, "The tumour in the case of petitioner is about 5.5(TR) X 4.9 (AP) X 405 (CC) cm and same is malignant as evident from the MRI report. It has caused severe morbidity to the petitioner.
"The condition of the patient is deteriorating day by day showing worsened symptoms of continuous headache, vertigo, inability to stand and walk, often falling unconscious, severe weakness and pain in the whole body. She is unable to drink and eat and is suffering from fever regularly."
She has contended that she was "sure to die within a few months and would not survive till the said date of August 19, 2018 given (by AIIMS) for the brain surgery unless some miracle happens".