New Delhi: Apollo Doctor exonerated of medical negligence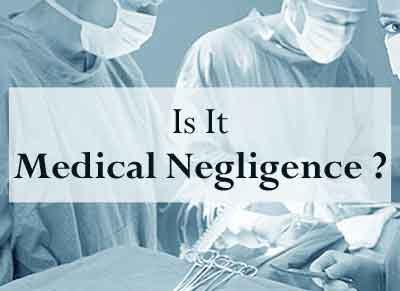 Consumer Protection Act should not be a halter round the neck
New Delhi: Doctors can only provide treatment and cannot guarantee cure. The National Consumer Disputes Redressal Commission, in a recent judgment of Satender Kumar v/s INDRAPRASTHA APOLLO HOSPITAL & ANR, was found implying the same, where it was  seen reiterating that 
Consumer Protection Act should not be a halter round the neck.
The case is that of one Satendra Kumar, who was admitted to Indraprastha Apollo Hospital in 2012 under the care of orthopaedic surgeon Dr Raju Vaishya after sustaining a fracture on his right leg due to a fall. The patient suffered a "Right distal femur shaft fracture with CAD" and the doctor performed "closed reduction and internal fixation by nailing (AO interlocking nail 400 x 11 mm) on 14/06/12 under GA". Thereafter the patient  met with another accident in the year 2013 and this time suffered a fracture on his left leg. He was again taken to Apollo Hospital, where Dr Vaishya performed an Open Reduction and intramedullary nailing left proximal femur.
The patient complained that both the surgeries were not successful as he suffered time and again late night pain. In the year 2014, the rod inserted in his right leg got bent for which he got operated  at Saket City where Dr U. K. Sahoo diagnosed it as a 'Non-union fracture shaft of femur Right with implant in situ" and re-operated on his right leg performing exchange nailing right femur (Synthes) with Bone grafting (type of Anesthesia – CSE)
In the year 2016, the patient again complained of pain in his left leg, for which he had to go for an operation the fourth time namely, implant removal, ORIF and Bone grafting, which was again performed by Dr U.K.Sadhoo at Saket City Hospital.
The patient after having gone 4 surgeries in 5 years, filed a case against Apollo Hospital and the doctor, demanding a compensation of Rs. 1 crore from the opponents for medical negligence, towards medical expenses (operations), Rs. 20 lakhs, towards mental agony, harassment, Rs 55 lakhs and Rs. 35 lakhs towards loss of time, disruption of work, damage to reputation as he was in continuous pain since his first surgery in 2012.
The commission dismissed the complaint based on the point of limitation as time- barred and devoid of merit. It held that:


On the basis  of Discharge Summaries, Clinical and Surgical note, the commission dismissed the cause of action to be a continuous one stating that there is nothing on record to prove that patient was continuously suffering after 25.5.2013. Therefore, the complainant ought to have filed the complaint within two years from 25.05.2013. Accordingly, it is barred by limitation as under Section 24A of the Consumer Protection Act, 1986.


Even on the basis of merit, the court dismissed the case stating that


"Non Union of fracture" is an accepted complication following fracture surgery. It is not medical negligence. Patient is 66 years of age, known case of CAD and HTN. Non-healing of facture depends on the health condition of the person, his age and so many other factors. As per medical text books like Campbell's Orthopedics, Wastone Jones Fracture and Joint Injuries, the reasons for non-union are




Avascular necrosis (the blood supply was interrupted by the fracture)


The two ends are not apposed (that is, they are not next to each other)


Infection (particularly Osteomyelitis)


The fracture is not fixed (that is, the two ends are still mobile)


Soft-tissue imposition (there is muscle or ligament covering the broken ends and preventing them from touching each other)




The commission further held that the orthopaedic surgeon at Apollo Hospital on both the operations on both fractured legs on different occasions (2012 and 2013) as per Standard procedure and practice.


 I do not find any deviation in the practice from OP-2. Bending of inserted rod in the long bone is not due to negligence of orthopaedic surgeon, thus blaming the OP-2 doctor is not acceptable.


 Stating an earlier Supreme Court judgement, the commission went on to add:


"When a patient dies or suffers some mishap, there is a tendency to blame the doctor for this. Things have gone wrong and, therefore, somebody must be punished for it. However, it is well known that even the best professionals, what to say of the average professional, sometimes have failures. A lawyer cannot win every case in his professional career but surely he cannot be penalized for losing a case provided he appeared in it and made his submissions."
With this the commission dismissed the complaint both on the grounds of limitation as well as the merit.
You can read the full judgement below