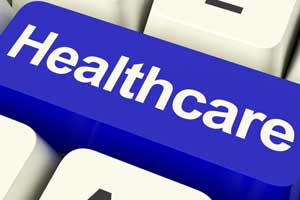 New Delhi:  People who have lost their children due to alleged medical negligence and malpractice, have launched a campaign under the banner 'Campaign for Dignified and Affordable Healthcare' and on Friday demanded strict regulation of private healthcare sector.
The families, who alleged overcharging and malpractices by private hospitals, said there should be a body to register such complaints instead of them having to knock the doors of various authorities such as state medical councils, consumer court and police for justice.
Jayant Singh, the father of seven-year-old Adya who died of dengue in September last year at a Gurgaon-based hospital, is leading the campaign which is being supported by civil society groups.
He has written letters to Members of Parliament alleging that corporate hospitals in India are openly flouting government regulations and sought that healthcare regulations be overhauled.
Singh was charged around Rs 16 lakh by the Gurgaon hospital for his daughter's 15-day treatment.
"My own daughter was a victim of rampant greed, fuelled by profit targets and an insatiable desire of doctors to carry out unnecessary medical procedures. They collude with the pharmaceutical companies, medical devices and consumable companies to fleece money from the patients.
"The National Pharmaceutical Pricing Authority has been ineffective in controlling and regulating the cost of treatment in these hospitals," he said in the letter.
Singh, whose writ petition against alleged overcharging and malpractice by hospitals has been admitted by the Supreme Court in March, shared details of his fight for the last one year against "corruption in healthcare" and the status of his ongoing litigation in the apex court.
He alleged that in spite of overwhelming evidence, the government has turned a blind eye to the crisis in accessing health services through the private sector and has not taken any steps to regulate it.
Singh said an FIR in his case was filled on December 9 last year and a Special Investigation Team (SIT) was formed, but even after 10 months, the charge sheet has not been filed.
"I have submitted multiple letters to the police commissioner, DCP, ACP and IO regarding the charge sheet and every time I get the same response that they will do it one or two weeks. However, those one or two weeks seem to be missing from the calendar," he said.
In his letter, Singh has claimed that the Medical Council of India Act is one of the "weakest legislations" which instead of bringing in accountability, transparency and integrity, has only fostered a "notoriously corrupt medical fraternity".
Pankaj Arora has been fighting for seven years struggle for justice after his son Yash died due to alleged negligence by a private hospital in 2011.
Following the death of Yash an FIR registered and a panel at PGI, Chandigarh, was appointed to probe the matter. The National Commission for Protection of Child Rights also asked for a probe by a panel at PGI Rohtak.
Both the reports, less than a page each, found no proof of negligence, he said.
Arora said, "In neither case was the complainant asked to depose or any proper procedures followed. Based on the PGI Chandigarh report, the FIR was cancelled and is being challenged by me."
Recently, the Central Information Commission took up the RTI appeal against PGI Chandigarh and found that the responses and information given by it were deficient and lacking in as much as they lack concrete and correct facts, he said.
"It was observed that the records of the case and the conduct of PGI during the hearing reveal that the Department of Hepatology, Department of General Surgery and Medical Superintendent's office have been passing the onus on to each other endlessly," he said.
Jayant Singh, along with other people, who have lost their wards due to alleged medical negligence will take out a candlelight march, along with civil society groups at India Gate tomorrow over their demands.
0 comment(s) on New Delhi: Campaign for Dignified and Affordable Healthcare initiated