New Delhi: Doctor caught in PC-PNDT sting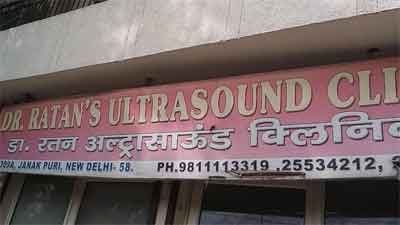 New Delhi : In a fresh sting, authorities have nabbed a doctor performing sex determination on a decoy patients in the capital.
The report comes from the Janak Puri where a radiologist, one Dr ML Rattan of Dr Rattan Ultrasound Centre was caught red handed telling a decoy patient about the sex of her foetus in a sting operation.
" Dr ML Rattan performed an ultrasound on a pregnant woman without filling the form D and other records and also disclosed the sex of the foetus. The doctor has been caught red handed, and booked under the relevant provisions of the law," Dr Shelley Kamra, State Nodal Officer, PC-PNDT in Delhi told Medical Dialogues team
It is reported that four ultrasound machines including three mobile ones at the clinic have now been sealed and all the records including the anti-natal register have been seized. The officials recovered Rs 14000 on the spot that was taken for the purpose of sex determination. Out of these Rs 3000 has been removed from the doctor, while Rs 11,000 have been recovered from the tout, one Bindubala.
 The SDM ( Janakpuri) then recorded the statement of the decoy, the tout as well as the accused doctor, The doctor admitted scanning the decoy in his statement to the SDM. The doctor, as well as the tout Bindubala and her husband one Joginder, all have been arrested.
The sting operation was performed joint team from Haryana and New Delhi.