New Delhi: FAAIIMS members observe black day over doctors removal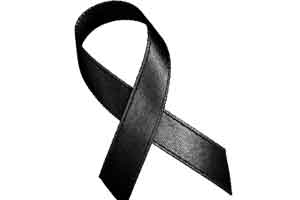 New Delhi, Feb 29: The members of the Faculty Association of AIIMS (FAAIIMS)  observed a 'black badge day' protesting against the termination of services of Assistant Professor in Medicine Department Kuldeep Kumar, who they claimed was removed without proper inquiry.

"As part of the protest, the faculty members wore black badges whole day and gathered outside the Director's office in the afternoon," a FAAIIMS member said.

The FAAIIMS in its general body meeting also decided to contribute money to help Kumar in his legal fight against the administration.

AIIMS administration has said Kumar had several complaints against him, including for using objectionable language during ward assessment and bad behaviour with patients.

The FAAIIMS has condemned the institute's decision to sack the senior doctor and announced its support to him.

Demanding that his termination be withdrawn immediately, they have also written to the Union Health Minister.

AIIMS had terminated Kumar's services on January 10 for allegedly misbehaving with and manhandling a patient in September last year.

A committee, set up after the incident under the department head S K Sharma, last week took the decision to terminate Kumar's contract with AIIMS.

Earlier, a doctor associated with FAAIIMS said, "Only seven faculties have been terminated till now in the history of AIIMS, but that was also because they went abroad and did not respond to the communication by the institution about their return.