New Delhi: Govt turns to Private Practitioner to run Mohalla Clinics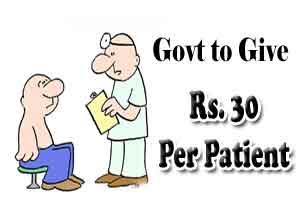 New Delhi: With the AAP government announcing  the ambitious plan of 1000 Mohalla Clinics by the end of the year, seems like the government is now looking upto the private practitioners to man these clinics.
The project which was planned to see 100 clinics as a part of the pilot project, ran into many difficulties which related to a whole range of issues including medical supplies, provision of diagnostic facilities as well as availability of doctors. For the latter, government has now turned to private practitioners including previously retired government servants.
As per the proposal, the AAP government has invited applications for walk in interviews for the posts for which an MBBS is the minimum qualification. The recruitment drive seems to have seen also a positive responses from retired government and army doctors as well as some PG aspirants who are willing to work for 4 hours a day and seeing patients for the stipulated price.
"The selected private and retired doctors will be remunerated Rs 30 by the government for every patient they see. If the doctor chooses to engage a helper at his or her own expense, the consultation charge for every patient will be Rs 40," an official told
IE
.
To run this cause in a more systematic way the Delhi Health department has laid down certain guidelines for the doctors;


All the doctors would work 4 hours day and 25 days in a month.


The doctors could not charge more than Rs 30 from a each patient


The doctors have to give at least 5 minutes to check each patient.


Apart from the guidelines related to the clinical activities, doctors will also be overall in charge of the mohalla clinics and shall be responsible for the cleanliness as well as the facilities provided at these centres.
"Basic investigations" in the clinic will be paid for by the government. A biometric list of patients treated and medicines will have to be maintained by the doctors. "The patients shall be examined on the basis of an internet-connected electronic tab based protocol and medicines prescribed and dispensed by the doctor," states the proposal.