New Delhi: Health deptartment suspends two doctors and two others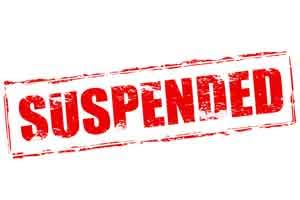 New Delhi: Delhi governments Health department has suspended two doctors and two others in connection with alleged irregularities in disbursing salaries of security and sanitation workers at Satyawadi Raja Harish Chandra Hospital.
Dr Rishi Anand, Dr Rupender Kumar, Virender Kumar, statistical assistant and Rajesh kumar, Administrative Officer have been placed under suspension, Delhi Health Minister Satyendar Jain said.
The action was taken after Jain during a visit to the hospital received complaints from several sanitation workers and security guards about they not receiving their entire salary amount over several months.
It was also alleged by some of the workers that even after having full attendance, their records were tampered to show them absent on some days.
In a separate incident, services of two junior resident doctors of Dr Baba Saheb Ambedkar Hospital was terminated in connection with a woman patient being transfused wrong group of blood.
"This woman had come in a serious condition with a low Hemoglobin concentration of 2.5. She was transfused wrong blood group which could have been fatal. We launched an inquiry and terminated service of two junior resident doctors.
"The woman at present is stable," he said.
The Health Minister further informed that government has decided to install 10 CT Scan machines and five MRI machines in its 10 hospitals on Public-Private-Partnerships (PPP) model.
He said that these machines will soon be installed at ten big government hospitals and government will soon float tenders in this regard.