New Delhi: MAMC faculty rejoices, health ministry withdraws order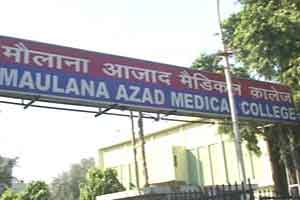 New Delhi: Efforts of opposition from the MAMC faculty, its alumni as well as FORDA against the relocation of the office of the Delhi health department to the college campus, met with fruitful results today, as the health authorities withdrew the earlier order directing the same.
Medical Dialogues team first reported about the faculty Association at the college and its associated hospitals going up in arms and threatening an En- Masse Repatriation to CHS facilities, if the offices of Health Department were brought to the college. This they termed as attempting to decapitate an 80+ year old glorious institution.
With the strong disapproval from the faculty and students alike, the health department showed quick response by retracting its previous order. Referring to the previous order, an official order dated 16/06/2016, from the office of Additional Secretary (Health and Family Welfare) clearly states
No insult of the learned members of the faculty was intended vide the aforementioned order and no attempt to decapitate the intstitution was ever been conceived

The faculty of Maulana Azad Medical College have wrongly interpreted the said order and are considering that it would lead to interference in the day to day working of the medical professionals .

In view of the aforesaid, the order No PA/JS3/HFW/947-952 dated 31/05/2016 stands withdrawn with immediate effects and you are requested to inform regarding the same to the learned faculty