New Delhi: MCD Doctors call off strike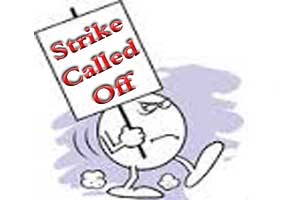 New Delhi: After 10 days a declaring a complete shut down pan MCD hospitals and dispensaries at the Capital, MCD doctors finally called off their strike today at 6.45 pm after receiving assurances from the authorities that their salaries would be paid.

Speaking to Medical Dialogues team, Dr Swati Upadhyay of Hindu Rao Hospital informed " We had a meeting with DHA and Additional Commissioner and Mayor at Civic centre. The have told us the following:-
1. Funds for Salaries till the month of June have been released.
2. There will be no victimisation of any employee during the period of strike.
3. There will be no deduction of salary during this period of strike.

On the basis of the written assurance that we have received for the same, the RDA has taken a stand to call off the strike, as discussed in the last GBM at 6:45 pm today."