New Delhi: National Green Tribunal slaps Rs 15 crore fine on hospital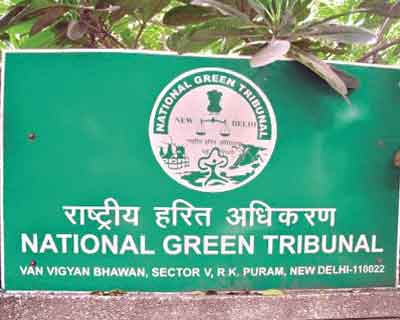 New Delhi: The National Green Tribunal (NGT) has imposed an environmental compensation of Rs 15 crore on a charitable hospital in Dwarka here for beginning construction without environmental clearance (EC).

A bench headed by NGT Chairperson Justice Swatanter Kumar said that Human Care Charitable Medical Trust, owner of the hospital, would be liable to pay 5 per cent of the project cost which is Rs 300 crore.

The 380-bed Human Health Care Charitable Hospital has a total built-up area of more than 46,000 sq metres on a plot of 9,545 sq metres.

The green panel had constituted a committee comprising Member Secretaries of Central Pollution Control Board and Delhi Pollution Control Committee (DPCC) and others and directed them to submit an inspection report within four weeks.

"The amount of compensation shall be deposited with DPCC and would be utilised for restoration and restitution of environment and ecology, subject to orders of the Tribunal," the bench said and directed the hospital to stop any further construction.

"The project proponent will not raise any further construction till specific orders of the Tribunal and would also not part with possession or use any part of property for any purpose whatsoever, without the order of the Tribunal and in accordance of the report of the Committee," it said.

The Environmental Impact Assessment (EIA) Notification of 2006 made it mandatory for all construction projects above 20,000 sq metres to obtain prior EC. However, the hospital claimed it was not aware of the requirement as Delhi Development Authority did not raise such an objection earlier.

Last year, the state expert appraisal committee (SEAC) had found that the project was in advanced stages without obtaining EC from the competent authority.

The state environment impact assessment authority (SEIAA), in its meeting on January 14 this year, had decided to prosecute the Trust under Section 19 of the Environment Protection Act. The Trust had already constructed more than 39,000 sq m till January, 2015 and also increased its floor area ratio.

The Trust had applied for EC to SEAC in April, 2015. At that time, there were two office memorandums by the Environment Ministry, dated December 12, 2012 and June 27, 2013, that said environmental clearance could be granted in cases where the construction activity had already started.

But in July last year, the NGT had declared all these office memorandums, dealing with issue of clearances for major and minor projects, as "ultra vires" and quashed them making prior environmental clearance mandatory.