New Delhi: Patel Chest Institute Director Dr Raj Kumar feciltaied with prestigious WHO award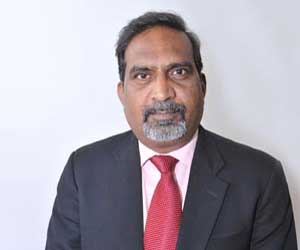 New Delhi: Prof, Dr Raj Kumar, a leading pulmonologist and the Director at Vallabhbhai Patel Chest Institute (VPCI) has been conferred with a prestigious "WHO Director-General Special Recognition Award and World No Tobacco Day Awards" for his immense contribution in the genera of tobacco control. HIs name was announced on the occasion of the "World No Tobacco Day" which is celebrated on 31
st
May by the World Health Organization (WHO) and global partners. This year the focus was on "tobacco and lung health."
Every year, WHO recognizes individuals or organisations in each of the six WHO regions for their exceptional accomplishments in the area of tobacco control. This recognition takes the form of WHO Director-General Special Recognition Award and World No Tobacco Day Awards.
The WHO, this year had selected 33 awardees for the said award from the six WHO regions. Two among the five awardees from the south-east regions were selected from India. One is Professor Raj Kumar, Director of Vallabhbhai Patel Chest Institute, New Delhi, and the other awardee is Department of Medical, Health and Family Welfare, Government of Rajasthan.
Professor Raj Kumar
is a renowned pulmonary physician, with nearly 3 decades of illustrious teaching experience to the students in the area of DM/MD/DTCD (Pulmonary Medicine)/
Ph.D. He has contributed vastly to the research activities related to chest and allied diseases, with proven excellence in quality patient care.
Professor Kumar's contribution has been widely acclaimed all over the country/world in the field of Allergic Bronchopulmonary Aspergillosis, Food Allergy, Respiratory Allergy, Allergy Testing & immunotherapy, Indoor Air Pollution and Health, Smoking Cessation, Bronchoscopy, Biomass Fuel used and their association with common respiratory diseases Asthma, Lung Cancer, COPD and Tuberculosis and Multidrug Resistant Tuberculosis (MDR-TB).
The WHO award will be conferred in the month of August in the presence of tobacco control experts and partners.
Read Also: Global Recognition to Dr Vinod Paul, WHO confers the prestigious Award