New dress code for Maharashtra Nurses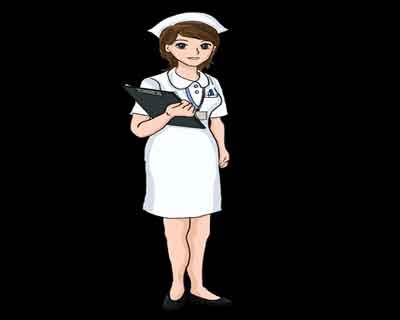 Mumbai: After a five year old battle, the state government has finally made massive changes in the dress code of nurses working in hospitals across the state. The conventional uniform for nurses, which was long skirts and shirts has been changed to beige salwar suits and sarees for females, while the males would be required to wear same color shirts and pants on duty with white aprons.

A government order in this regard also stated that the nurses would also have to wear designation bearing belt on the apron. It has made it mandatory for around 20,000 nurses across the state.

This comes after a writ petition in Bombay High Court was filed by Maharashtra Government Nurses Federation five years ago demanding a change in dress code for nurses, conventionally white frocks, which created discomfort for the nurses while working within busy ward.The nurses also cited reason that most of patients in government hospitals lay on floor and working with frocks and climbing stairs became difficult for them.

Kamal Vaykole, Secretary, MGNF said, "We were fighting for this uniform since a long as too many problems crop up in the white one, including those uniforms getting dirty very easily."

"We think that a saree or a salwar kameez would be more practical and beige color would be easier to maintain than spotless white,," said Vaykole.

A three-member committee was formed as per the High Court order dated August 20,2011 by the state government. The committee was headed by Dr. T P Lahane, Dean of JJ Hospital and Grant Medical College to submit their suggestions.

The representatives in turn were requested by the government officials to withdraw their petition telling that soon positive action will be taken on their demands.

After the petition was withdrawn by MGNF, the committee accepted the demands with due considerations with the MGNF the decision to change the dress code to salwar suit and for male, shirt-pants of same color was taken, confirmed an official from the Medical Education and Drugs Department.