New MCI BOG ETHICS Amendment: Medical College deans, HOD to be accountable for Wrong faculty declarations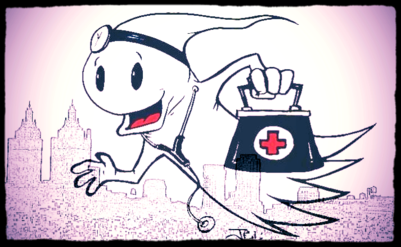 New Delhi: The heads of the department and the heads of the medical institutions are now going to be held accountable for any false and misleading declarations made by their faculties during the Medical Council of India inspections.
To this effect, the MCI recently made amendments to the Indian Medical Council (Professional Conduct, Etiquette and Ethics) Regulations, 2002 in section 7 that defines the MISCONDUCT by registered medical practitioners. As per a recent notification announcing the amendments, the MCI directed that following addition shall be made in section 7 of the Ethics
"7.23 Submission of false/wrong declaration form by Medical faculty-Submission of false/wrong information by a Medical Faculty in the Declaration Form submitted at the time of assessment by Council; shall be treated as misconduct both by the medical faculty and the Dean/Head of Department counter signing the declaration Form."
Until now, a false declaration by medical faculty has been treated as violations of medical ethics on the only part of the said faculty. The issue has taken up more importance in recent times when many faculties serve as ghost lecturers in more than one medical college during an academic year and this would be facilitated by making false declarations at the time of MCI inspection.
Various state medical councils have also been stating initiating disciplinary action for the said misconduct. Medical Dialogues had last year reported about one such case  where Rowing in two boats caused trouble for two surgeons practising in  Tamil Nadu after the state Medical Council ordered the suspension of these doctors after the MCI found that they were named faculty in two different medical colleges at the same time, a practice which is strictly forbidden by the Medical Council of India.
Read Also: Ghost Faculties: Two Surgeons suspended on Medical Council of India Recommendations
Despite many such actions, the practice of ghost faculties is allegedly highly rampant in private medical colleges, with many colleges allegedly offering huge sums of money to doctors just to be present on the days of inspection and posing as faculties.
To nip the problem in the bud, the council has now decided to increase the accountability of the declarations to include the counter-signees so that now the HODs and the deans will also be responsible and may be suspended if there are any false declarations made during the time of MCI inspections