New mortuary complex opens at RML Hospital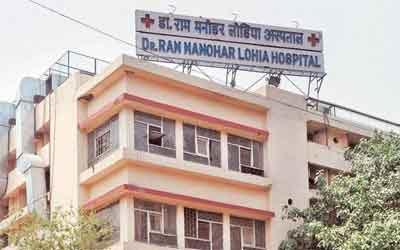 New Delhi: A mortuary complex at the RML Hospital that was not operationalised due to lack of forensic medicine specialists and technicians, was finally inaugurated.
Till now all cases requiring autopsies were being sent to the Lady Hardinge Medical College located about four kms away from the RML Hospital or other mortuaries, causing great inconvenience to relatives of the deceased.
The newly-inaugurated mortuary and post-mortem centre under the department of Forensic Science has two modern dissecting tables along with all the necessary equipment.
The facility was inaugurated by Director General of Health Services Dr Jagdish Prasad.
According to Dr Thejaswi Thippe Rudrappa, acting Head of Forensic Medicine department at the hospital, the mortuary building was in a dilapidated condition and was lying unused for over 30 years.
"Till 2008, RML was only a hospital. After it became a medical institute, efforts were initiated to make the mortuary functional. Four mortuary technicians including two from AIIMS have been recruited on contract basis," he said.
Apart from medical legal autopsies, the bodies of unidentified persons can be used for cadaverous dissections to train medical students, besides conducting research activities, he said.
The Centre-run RML Hospital receives one of the highest cases of road traffic accidents for which post-mortem is mandatory.
"The hospital usually receives four to five medico-legal cases every day, in which post-mortem is required," said Dr Thejaswi.
Apart from the medico-legal cases, the doctors will also be conducting pathological autopsies - autopsies done in non- MLC cases to study the cause of death or the extent of a particular disease.