78 percent increase in PG medical seats including DNB, CPS since 2014: Health Minister informs Parliament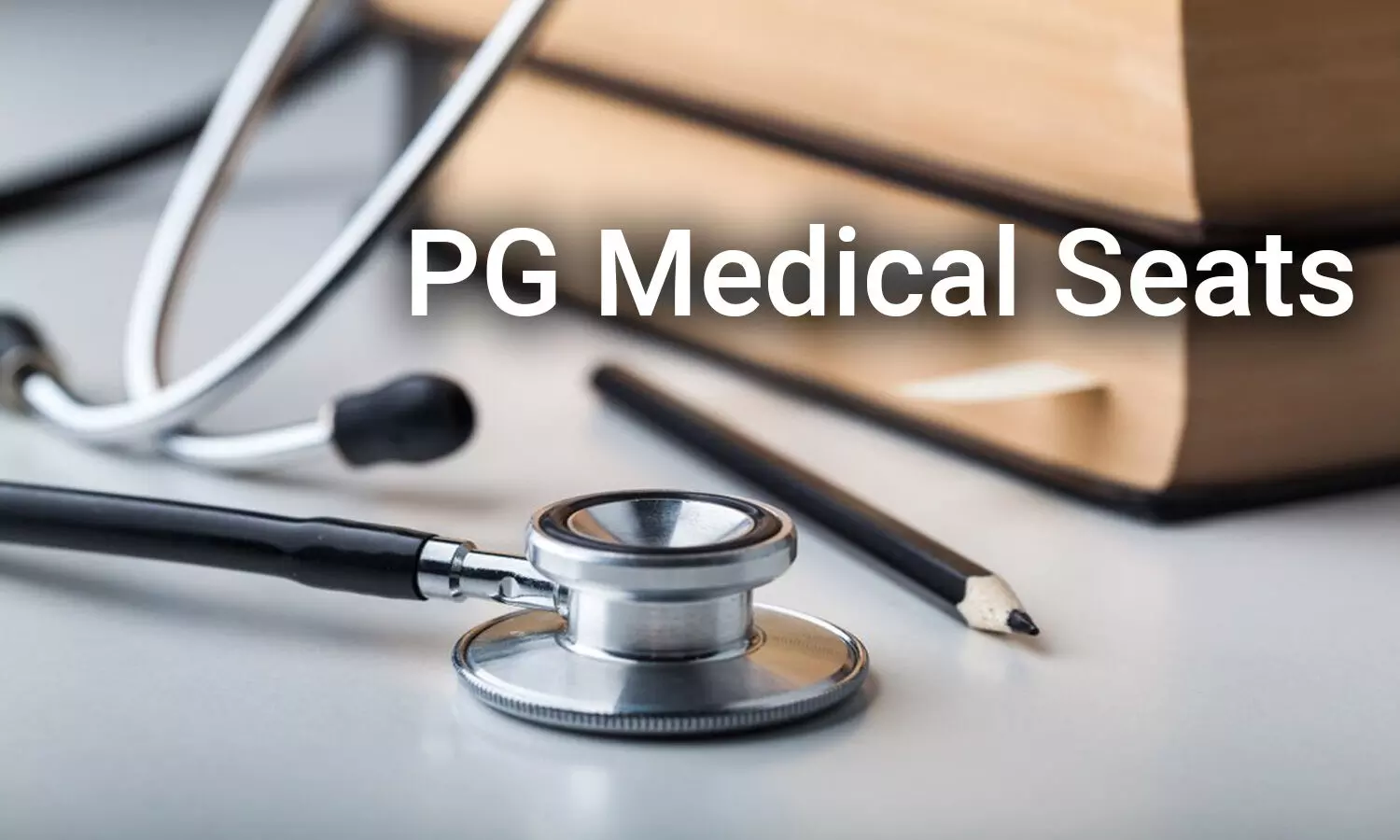 New Delhi: Revealing the percentage of hike in PG medical seats being offered by institutions across the country, MoS Health has recently confirmed that there is a 78 percent increase since the year 2014 including those allotted for DNB and CPS courses.

The information to this effect comes from the data shared by the MoS Health Dr Bharati Pravin Pawar before the Parliament during question hour.

The minister was asked to provide details on whether the Government has increased seats in post-graduate courses of medical colleges in the country to which the minister confirmed a significant increase in PG medical seats.
Increase in PG Medical seats
Pointing out that the Government has taken various steps over the last seven years to increase the number of PG medical seats in the country, the minister apprised the Parliament, "The numbers of PG seats have increased by 78% from 31,185 seats before 2014 to 55,595 seats including DNB and CPS seats."
Medical Dialogues had earlier reported about the total number of PG medical seats in the country as per the data based on NMC website as on 25.06.2021 including PGIMER (Chandigarh), AIIMS (New Delhi) and JIPMER (Puducherry).
As per the data earlier provided by the Health Minister before the Lok sabha, which did not include the DNB and CPS seats, there are a total number of 24,597 MD, 12,798 MS, 2,038 MCh, 2,365 DM, 922 PG Diploma seats in the country taking the grand total to 42,720 PG seats of which 26,711 are in the GMCs and 16,009 are in Private institutions.
Karnataka has the highest number of PG medical seats (5379) across the country with 1328 belonging to Government institutes and 4051 seats at Private institutions. The state offers 3353 MD seats, 1607 MS seats, 176 MCH, 201 DM and 42 Diploma seats in total.
Apart from Karnataka, Andhra Pradesh has a total number of 2371 PG medical seats, Assam 715, Bihar 856, Chandigarh, 557, Chhattisgarh 354, Delhi 2730, Goa 119, Gujarat 2127, Haryana 554, Himachal Pradesh 318, Jammu & Kashmir 568, Jharkhand 227, Kerala 1587, Madhya Pradesh 1548, Maharashtra 4922, Manipur 210, Meghalaya 35, Orissa 974, Pondicherry has 817, Punjab 734, Rajasthan 2094, Sikkim 22, Tamil Nadu 4255, Telangana 2237, Tripura 84, Uttar Pradesh 2836, Uttarakhand 1732, and West Bengal has 1758 PG medical seats.
Among these, all the PG medical seats in MD and MS in Sikkim belong to Private institutes as none of the Government medical colleges in the State offer post-graduate medical education.
Read Also: With 83,275 MBBS, 42,720 PG seats 558 Medical Colleges Operative in India: Health Minister
NMC teacher-student Ratio
Further replying to whether the Government has decided to reduce the teacher-student ratio in medical colleges, Dr Pawar stated that the National Medical Commission (NMC) has rationalized teacher and students ratio in all Government and Private Medical Colleges with 15 years standing.
"The ratio of teachers to students for Professor has been revised from 1:1 to 1:2 for all MD/MS disciplines and from 1:1 to 1:3 in all clinical subjects. For Associate Professor, the said ratio has been revised from 1:1 to 1:2 and 1:3 if he/she is a unit head in all clinical subjects," she informed.
Steps taken by Govt to bring down shortage of doctors:
Further detailing the steps taken/proposed to be taken by the Government to establish new medical colleges in light of the acute shortage of doctors in the country, the Minister listed down the following:
The Government has taken various steps to establish the new medical colleges in the country, which include:-
i. Centrally Sponsored Scheme for establishment of new medical college by upgrading district hospital in underserved districts of the country. Under this scheme 157 new Government Medical Colleges have been approved across the country in three phases of these 70 have been made functional.
ii. Centrally Sponsored Scheme for strengthening/ upgradation of existing State Government/ Central Government Medical colleges to increase MBBS and PG seats
iii. Central Sector Scheme for upgradation of Government Medical Colleges by construction of Super Specialty Blocks. A total of 75 projects have been approved and 53 have been completed.
iv. Under Central Sector Scheme for setting up of new AIIMS, 22 AIIMS have been approved. Undergraduate courses have started in 18 AIIMS.
v. Relaxation in the norms for setting up of Medical College in terms of requirement for faculty, staff, bed strength and other infrastructure.
vi. Enhancement of maximum intake capacity at MBBS level from 150 to 250.
vii. Enhancement of age limit for appointment/ extension/ re-employment against posts of teachers/dean/principal/ director in medical colleges upto 70 years.
viii. Provision has been made in the Regulations to offer less number of seats to the applicant medical college, in case, it falls short of minimum prescribed requirements of applied intake to avoid wastage of human resources.