AIIMS Bathinda releases Schedule for 2nd Year MBBS Professional Exams, Details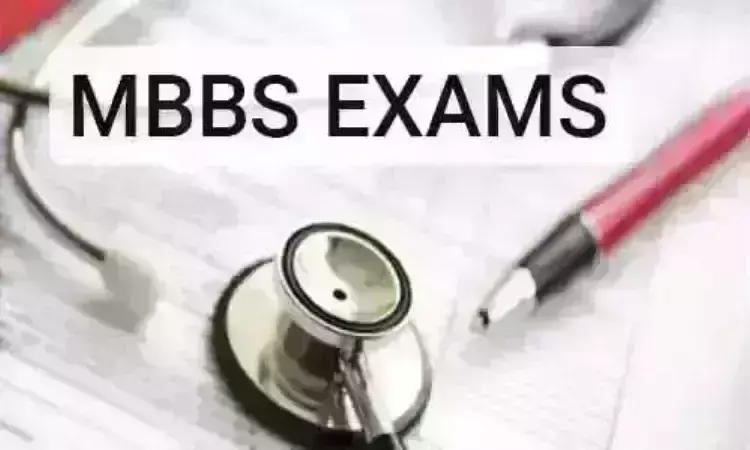 Bathinda: The All India Institute of Medical Sciences, (AIIMS Bathinda) has released the schedule for the professional Examination for Second Year MBBS Professional Examinations.
All the concerned students are advised to take note of the below-mentioned Date sheet of the 2nd Professional Examination for MBBS Batch 2019.
The following is the schedule for the Professional Examination for Second Year MBBS professional Examinaton.
Theory: 10AM- 1PM
Date of Exam

Day

Subject

25/11/2021

Thursday

Pathology I

27/11/2021

Saturday

Pathology II

29/11/2021

Monday

Pharmacology I

01/12/2021

Wednesday

Pharmacology II

03/12/2021

Friday

Micro Biology I

06/12/2021

Monday

Micro Biology II

08/12/2021

Wednesday

Forensic Medicine &
Toxicology
Practical's: 9:00 AM onwards
BATCH (2019)

Date of Practical Exam

10/12/2021

11/12/2021

13/12/2021

14/12/2021

Group A. (Roll no.1-25)

Pathology

Microbiology

Pharmacology

Forensic Medicine & Toxicology

Group A. (Roll no.26-50)

Microbiology

Pathology

Forensic Medicine & Toxicology

Pharmacology

To view the official notice, click here