AIIMS INI CET 2022 Online counselling Schedule released, Details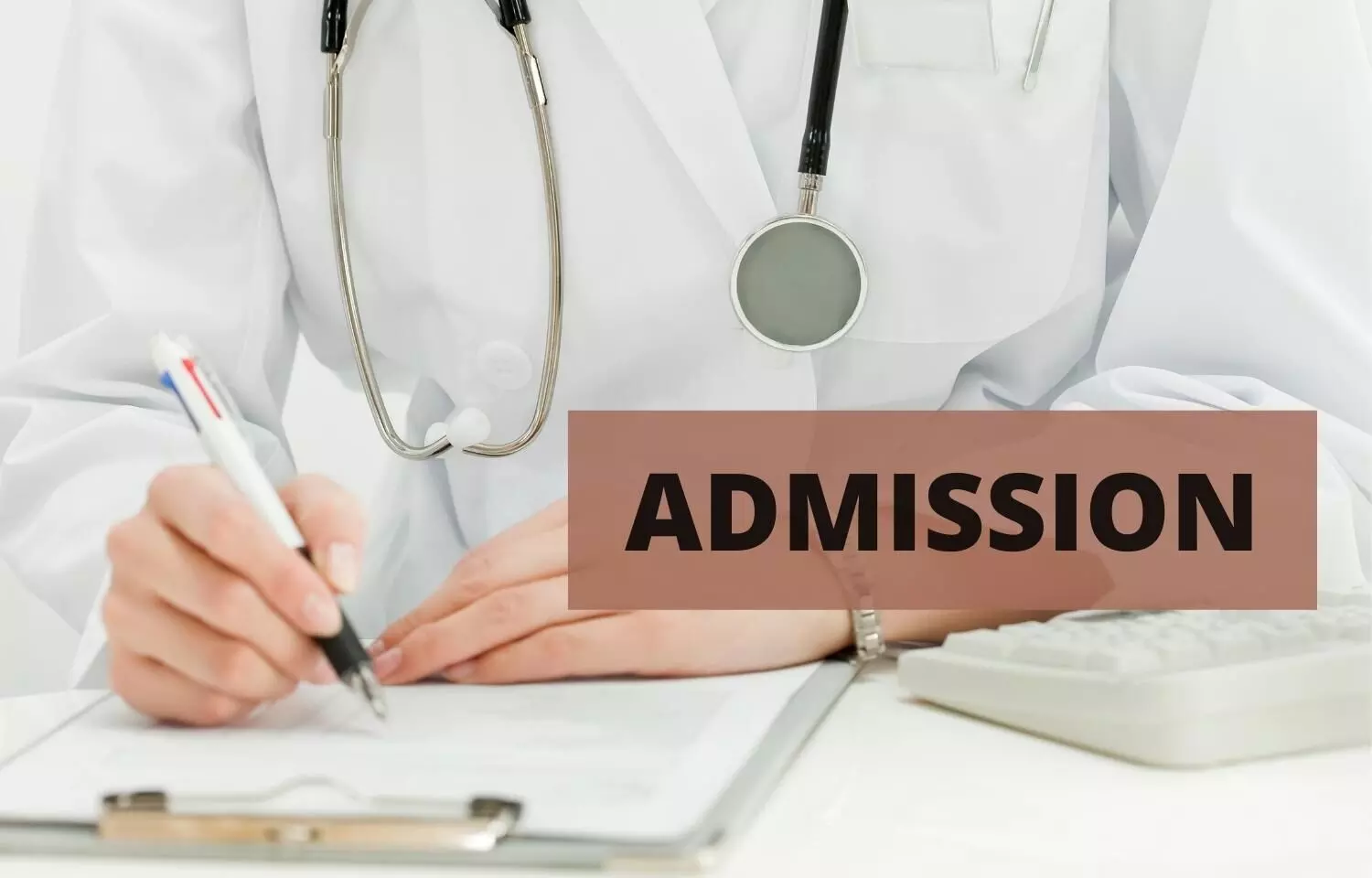 New Delhi: Through a recent notice, the All India Institute of Medical Sciences (AIIMS), has released the Schedule of Online Seat Allocation for admission to PG medical courses of INIs MD, MS, DM, MCH, MDS, INI-CET for the January 2022 session.
All the concerned candidates who are intending to pursue PG medical courses from INIs are hereby advised to take note of the schedule and details mentioned below.
The schedule of online seat allocation (including MOCK Round) will be opened for admission to PG courses of INIs for January 2022 session as per details given below:

Schedule for 1st Round of Online Seat Allocation (including Mock Round)
Schedule for 2nd Round of Online Seat Allocation
Schedule for Open Round of Online Seat Allocation
The list of eligible candidate for online seat allocation (eight time of final seats) will be published before start of choice making.
The link for the portal will be activated only for eligible candidates on "MyPage" accessible by logging in using the credentials that have been used for filling completion of application form and other processes related to INI CET for admission to PG courses for January 2022 session in www.aiimsexams.ac.in.
Note: - The information brochure and other details for 1st,2nd and Open Round of Seat Allocation will be uploaded separately.
Schedule for online registration participation in On-the-Spot Admission Round
Eligibility:
1. 1. Candidates who have appeared in INI-CET for January 2022 session held on Sunday, the 14th November, 2021 and obtained following percentile will be deemed to be provisionally eligible (subject other criteria) to participate in the Spot Round of Online Seat Allocation: -
a) Unreserved (UR)/EWS/Foreign National/OCI - 50th percentile.
b) OBC, SC, ST, PwBD - 45th percentile.
c) Bhutani National – 45th percentile
2. All the provisionally deemed eligible candidate who wish to participate are mandatorily required to report in person at the venue mentioned in schedule of online registration above with original Certificates as per scheduled date & time.
3. Candidate must have registered for "On the Spot Admission Round" at www.aiimsexams.ac.in within specified date & time.
4. Any candidate holding any seat anywhere shall not be eligible to participate.
ONLINE REGISTRATION & SUBMISSION OF APPLICATION FORM
The candidate may register for online "On the Spot Admission Round" latest by, 05:00 pm on Friday, 4th February, 2022 on www.aiimsexams.ac.in The tentative vacant seat position for "On the Spot Admission Round" will be published on 4th February, 2022 by 05:00 pm.
1. To Register go to www.aiimsexams.ac.in. Select your desired course "[MD/MS.(M.Ch.(6yrs.)/DM(6yrs.)]" / "MDS" under "Academic Courses" tab and then click on the "Registration/Login" under General Links to proceed further to register.
2. Enter your Registration ID and Password to login.
3. On "My Page" click on "Spot Round Registration" link.
4. Opt to register for "On the Spot Admission Round" (Physical Mode).
5. No candidate will be allowed to participate without prior registration and original certificate.
THE ELIGIBILITY CRITERIA AND DATE OF VALIDITY OF CERTIFICATE FOR ADMISSION
a) Eligibility criteria and date of validity of certificates remain same as published earlier and closing date of application form shall be treated as 20.10.2021. The OBC(-NCL) certificates should have been issued between 17.10.2020 to 20.10.2021 (Last date of online Registration for INI-CET, January 2022), both dates inclusive.
b) The EWS certificate must be valid for financial year 2021-2022 and issued on or after 01.04.2021 & on or before closing date of "Completion of Application form" based on income of year 2020-2021.
• The seat allocation will be done in order of merit among the candidates registered within/on specified date & time.
For any query regarding seat allocation, kindly send an email from your registered email id only to the Assistant Controller of Examination, AIIMS, New Delhi-110608 ONLY ON aiims.pgcounselling@gmail.com along with Name, Roll Number, Registration ID and other particular of the counselling.
Please visit the website www.aiimsexams.ac.in all Important Notices/Corrigendum/Addendum/Updates etc. will only be uploaded on the website.
To view the official notice click on the following link:
https://medicaldialogues.in/pdf_upload/2022janini-cet1stonline-seat-allocation11important-dates-link-schedulejan2022session-165384.pdf