AIIMS INI SS 2022: 606 DM, MCh seats up for grabs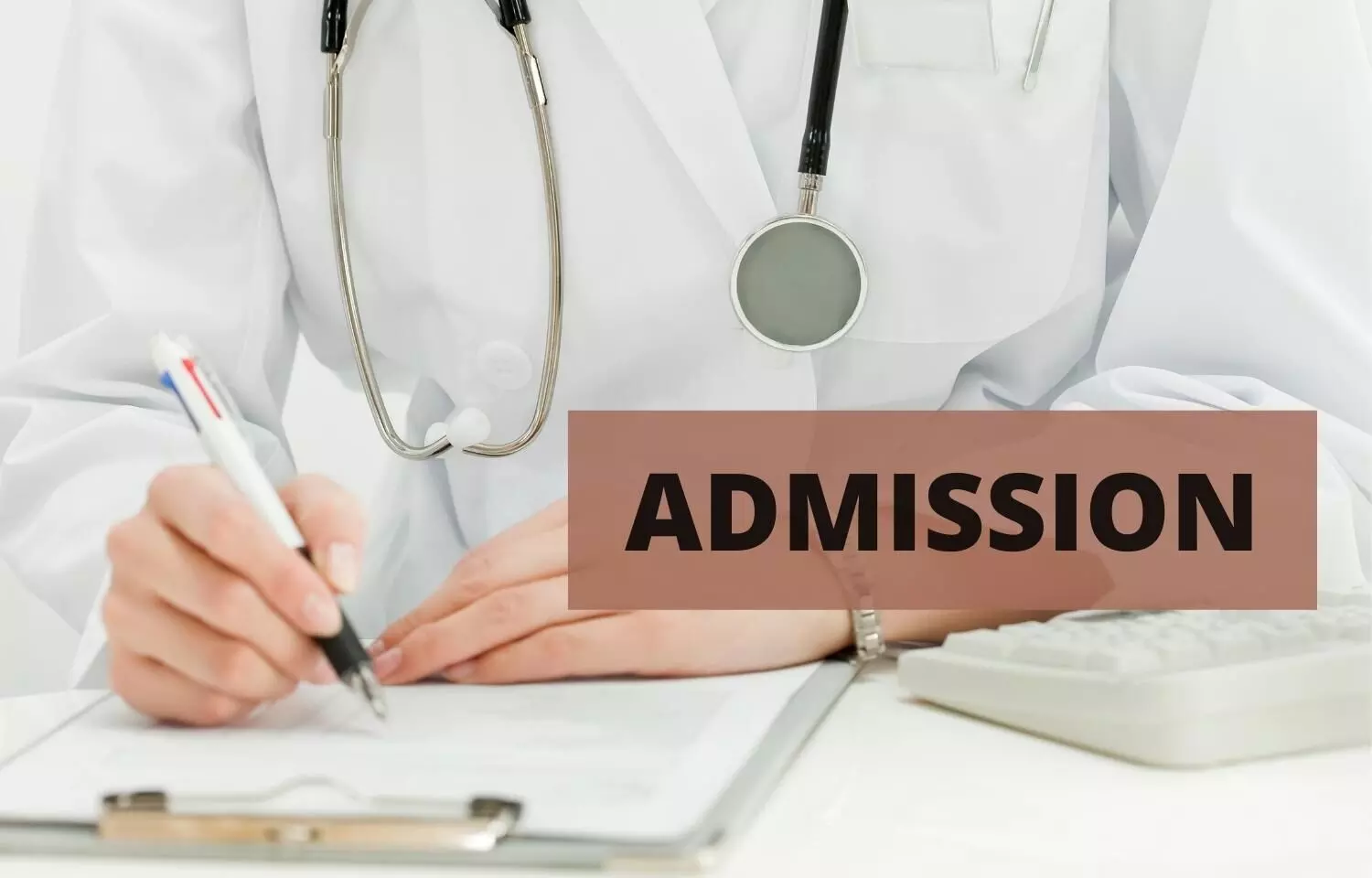 New Delhi: There are a total of 606 DM and MCh seats available for candidates seeking super specializations in the January 2022 session at INIs.
The information to this effect comes via the final seat position pertaining to INI-SS Entrance Examination for Admission in DM, MCh & MD (Hospital Administration) courses released by the AIIMS on its official website.
According to the seat position, a total of 606 DM and MCh seats are available for SS candidates of which 416 General Category seats and 190 are Sponsored seats.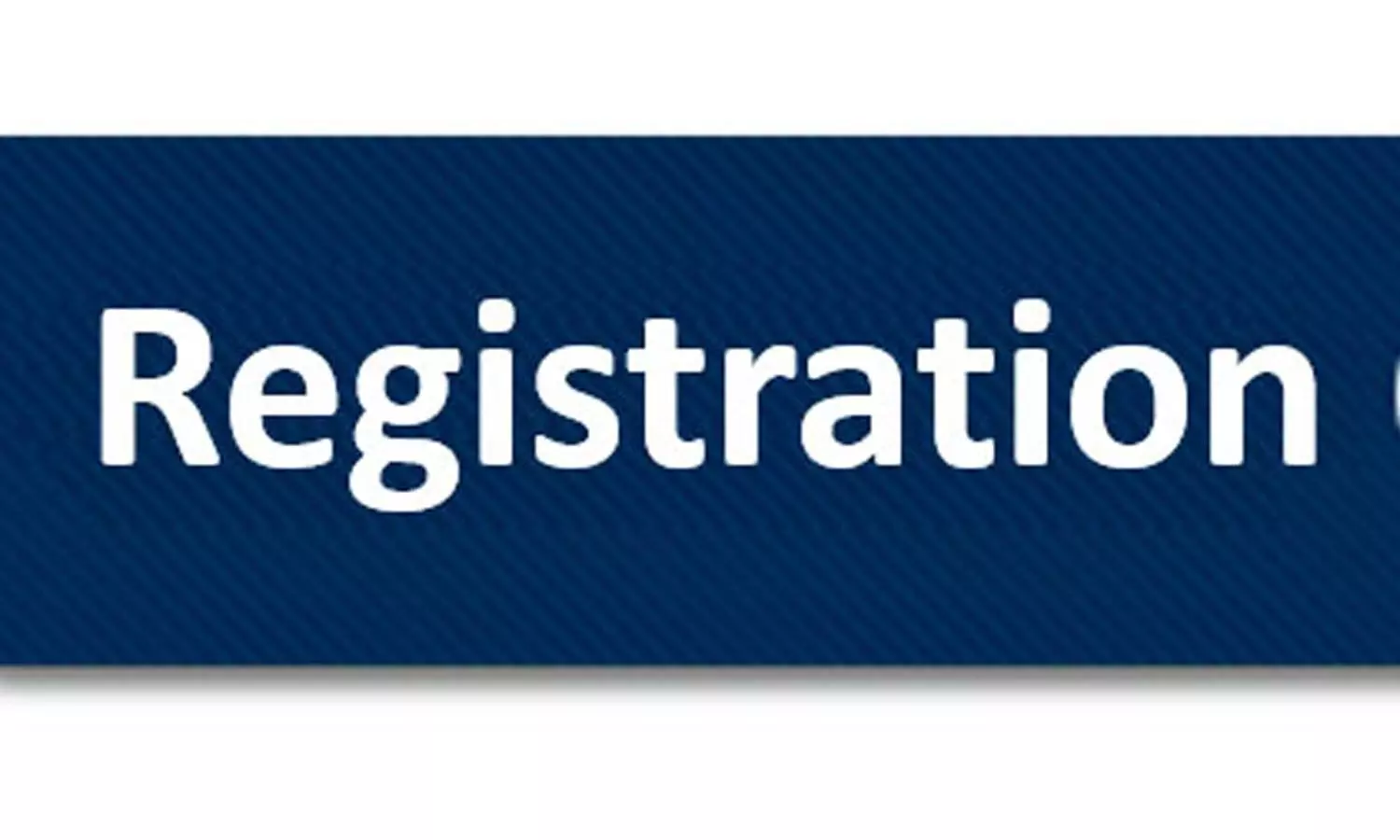 Also Read:INI SS 2022: AIIMS Notifies on Online Registration for DM, MCh, MD Hospital Administration admissions

The maximum number of seats are in M.Ch Neuro Surgery with 55 seats followed by DM Neurology with 42 seats and CTVS M.Ch Cardiothoracic & Vascular Surgery with 39 seats.
The list of followed by DM -Cardiology with 31 seats, M.Ch - Plastic & Reconstructive Surgery with 30 seats, M.Ch - Pediatric Surgery and DM-Cardiac Anesthesiology with 28 seats each, DM - Pulmonary, Critical Care & Sleep Medicine with 23 seats, DM - Neuro -Anesthesiology & Critical Care with 21 seats, M.Ch -Urology with 18 seats, DM -Critical Care Medicine with 17 seats.
DM -Gastroenterology, DM -Medical Oncology, and DM -Nephrology have 16 seats each. DM -Neonatology and M.Ch -Trauma Surgery& Critical Care, each have 14 seats for SS candidates.
The super specializations in DM -Clinical Hematology, DM -Clinical Pharmacology and M.Ch - Surgical Oncology have 13 seats each. DM -Neuroimaging & Interventional Neuroradiology has 11 seats. DM - Onco - Anaesthesiology, and M.Ch -G.I. Surgery have 10 seats each.
DM -Cardiac -vascular Radiology & Endovascular Interventions has 9 seats. DM -Endocrinology has 8 seats, M.Ch -Head -Neck Surgery & Oncology has 7 seats.
DM -Haemato -pathology, DM -Medical Genetics, DM -Hepatology, M.Ch -Breast, Endocrine and General Surgery, and M.Ch -Minimal Access Surgery & General Surgery each has 6 seats for INI SS candidates.
CTVS DM-Cardiac-Surgical Intensive Care, DM -Infectious Diseases, DM -Paediatrics Cardiology, DM - Pediatric Nephrology, DM -Paediatrics Critical Care, have 5 seats each.
4 seats each are available in the super specialities of DM - Pediatric Neurology and DM -Therapeutic Nuclear Medicine whereas 3 each in DM -Paediatrics Pulmonology & Intensive Care, DM -Clinical Immunology & Rheumatology, M.Ch -Gynecologic Oncology and DM -Paediatric Clinical Immunology and Rheumatology.
There are 2 seats being offered in the super specialities of DM -Histopathology, DM -Acute Care -Emergency Medicine, DM -Trauma Anaesthesia& Acute Care, M.Ch -Pediatric Orthopedics, M.Ch - Cornea, Cataract and Refractive Surgery and M.Ch. - Renal Transplant Surgery.
Only 1 seat each is available in DM -Reproductive Medicine, DM - Child and Adolescent Psychiatry, DM -Pediatric Oncology, DM -Paediatric gastroenterology & Hepatology, DM –Paediatric Haematology - Oncology, DM -Paediatric Endocrinology, DM -Paediatric Anaesthesia & Intensive Care, DM -Intensive Care, DM -Paediatric Pulmonology and M.Ch -Vascular Surgery.
To view the seats available for general and sponsored candidates, check out the detailed seat distribution attached below:
Sr.No.

Department/ Subject

General Seats

Sponsored Seats

Grand Total

1.

Psychiatry/DM-Addiction Psychiatry

03

04

07

2.

CTVS DM-Cardiac-Surgical Intensive Care

03

02

05

3.

Cardiac-Anesthesiology DM-Cardiac Anesthesiology

19

09

28

4.

Cardiology/ DM -Cardiology

23

08

31

5.

Hematology/ DM -Clinical Hematology

08

05

13

6.

Pharmacology/ DM -Clinical Pharmacology

08

05

13

7.

Anesthesiology, Pain Medicine&Critical Care/ DM -Critical Care Medicine

11

06

17

8.

Endocrinology & Metabolism/ DM -Endocrinology

06

02

08

9.

Gastroenterology& HNU/ DM -Gastroenterology

13

03

16

10.

Hematology/ DM -Haemato -pathology

04

02

06

11.

Medicine & Microbiology/ DM -Infectious Diseases

04

01

05

12.

Pediatrics/ DM -Medical Genetics

03

03

06

13.

Medical Oncology DM -Medical Oncology

08

08

16

14.

Pediatrics DM -Neonatology

12

02

14

15.

Nephrology DM -Nephrology

10

06

16

16.

Pediatrics DM -Paediatrics Cardiology

03

02

05

17.

Pediatrics DM -Paediatrics Pulmonology & Intensive Care

01

02

03

18.

Neuro -Anesthesiology & Critical Care DM - Neuro -Anesthesiology & Critical Care

13

08

21

19.

Neurology DM - Neurology

29

13

42

20.

Neuroimaging & Interventional Neuroradiology DM -Neuroimaging & Interventional Neuroradiology

06

05

11

21.

Onco -Anaesthesiology & Pallative Medicine Dr.BRAIRCH DM - Onco - Anaesthesiology, Dr.BRA IRCH

06

04

10

22.

Pediatric DM - Pediatric Nephrology

02

03

05

23.

Pediatric DM - Pediatric Neurology

02

02

04

24.

Pulmonary,Critical Care & Sleep Medicine DM - Pulmonary , Critical Care &Sleep Medicine

16

07

23

25.

Obstetrics & Gynecology DM -Reproductive Medicine

01

00

01

26.

Nuclear Medicine DM -Therapeutic NuclearMedicine

01

03

04

27.

Cardiac -vascular Radiology & EndovascularInterventions DM -Cardiac -vascular Radiology & Endovascular Interventions

05

04

09

28.

Pediatric DM -Pediatric Oncology

01

00

01

29.

DM - Child and Adolescent Psychiatry

00

01

01

30.

DM -Clinical Immunology & Rheumatology

03

00

03

31.

DM -Paediatric gastroenterology & Hepatology

01

00

01

32.

DM -Hepatology

04

02

06

33.

DM -Histopathology

00

02

02

34.

DM -Paediatric Clinical Immunology and Rheumatology

02

01

03

35.

DM -Paediatrics Critical Care

03

02

05

36.

DM –Paediatric Haematology - Oncology

01

00

01

37.

DM -Paediatric Endocrinology

01

00

01

38.

DM -Trauma Anaesthesia& Acute Care

01

01

02

39.

DM -Paediatric Anaesthesia & Intensive Care

01

00

01

40.

DM -Intensive Care

01

00

01

41.

DM -Acute Care -Emergency Medicine

01

01

02

42.

DM -Paediatric Pulmonology

01

00

01

43.

Surgery M.Ch -Breast, Endocrine and General Surgery

03

03

06

44.

CTVS M.Ch Cardiothoracic & Vascular Surgery

30

09

39

45.

G.I. Surgery M.Ch -G.I. Surgery

07

03

10

46.

Obstetrics & Gynecology M.Ch -Gynecologic Oncology

02

01

03

47.

ENT M.Ch -Head -Neck Surgery & Oncology

05

02

07

48.

Surgery M.Ch -Minimal Access Surgery & General Surgery

05

01

06

49.

Neuro -Surgery M.Ch -Neuro -Surgery

38

17

55

50.

Pediatric Surgery M.Ch - Pediatric Surgery

20

08

28

51.

Burns, Plastic & Reconstructive Surgery M.Ch - Plastic & Reconstructive

24

06

30

52.

Surgical Oncology M.Ch - Surgical Oncology

10

03

13

53.

Surgery Trauma Centre M.Ch -Trauma Surgery& Critical Care

12

02

14

54.

Urology M.Ch -Urology

15

03

18

55.

M.Ch - Cornea, Cataract and Refractive Surgery

01

01

02

56.

M.Ch -Pediatric Orthopedics

01

01

02

57.

M.Ch. - Renal Transplant Surgery

01

01

02

58.

M.Ch -Vascular Surgery

01

00

01

Grand Total

416

190

606
For more details check out the official notice in link below: