AIIMS Raipur invites Online Applications For Entrance Exam to PhD Admissions 2022, Details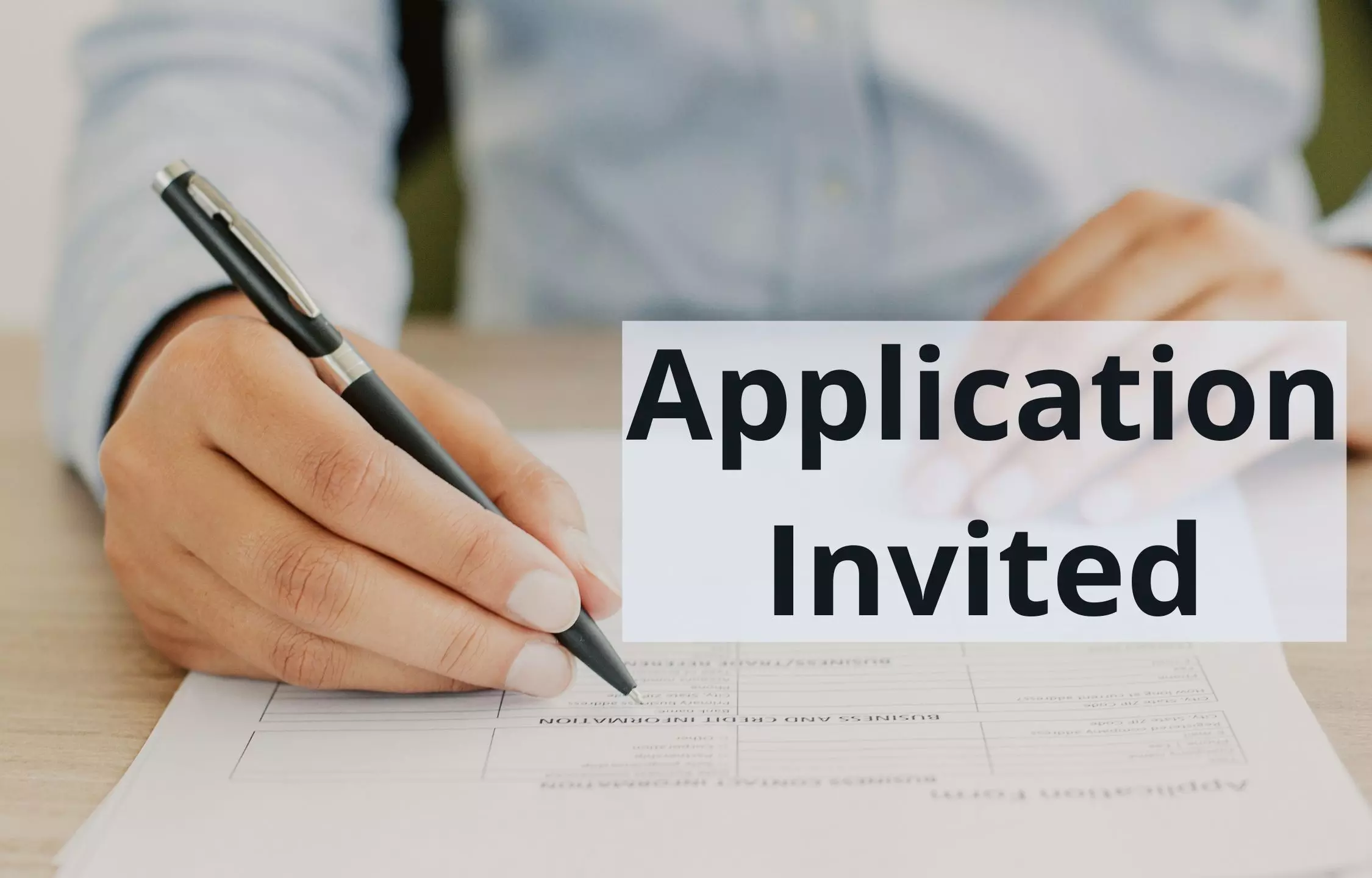 Raipur: All India Institute of Medical Sciences (AIIMS), Raipur, has invited online applications for the entrance examination for admission in PhD. Program 2022 session.
The online registration can be done till 25th May 2022, starting from today. The admit card will send through email on 31st May 2022. On 4th June 2022, between 11 am to 12:00 pm exam will be conducted at AIIMS Raipur. The examination scheme will be MCQ – Questions – 90 and Marks – 90.
Selected candidates are required to join before 30th June 2022. However, the competent authority may permit an extension of joining till 15th July 2022 based on the merit of each case. If the candidates fail to join by this date and no written request for extension is received by 15th July 2022, it will be assumed that they do not intend to join the course, and the seat will be offered to the next candidate on the waiting list.
The last date for admission to the course will be 31st July 2022.
Process of application –
1. Candidate may access the online application by clicking on the Google form link mentioned on the website (www.aiimsraipur.edu.in), i.e. https://forms.gle/spf7n8PZr9Tc2aLt5 . The application form is enclosed at the end of this document. The candidate must upload a duly filled and signed application form in Google form.
2. Candidates must fill all the fields carefully since after submitting the online application, a request for change in any information at any later stage will not be considered.
3. Unless they make the payment of the application fee, their application will be treated as incomplete.
The application fee can be paid through NEFT. Additional charges, viz. bank charges, service tax etc., incurred while making online payment of application fees will be borne by the candidate. Printout of the receipt of the application fee made is mandatory. For the general/OBC category, the fee is Rs 1500, and SC/ST category is Rs 1200. PWBD candidates, no fee has to be paid.
NEFT Details –
1. Name of Institute – AIIMS, Raipur Name of Bank – Bank of India
2. Branch – Tatibandh (Branch Code – 009363) Account Type – Current
3. Account No. – 936320110000024 IFSC – BKID0009363
4. MICR – 492013010
Any editing is not allowed in name, category, department and PWBD status after submitting the application fee and images, once uploaded, cannot be changed later. Any address change, mobile no. and email ID should be intimated to this office immediately.
Suppose any information is given or declaration by the candidates is found to be false. In that case, they will be liable to be removed from the institute and any action taken as deemed fit by the competent authority
Courses available are –
1. Anatomy
2. Biochemistry
3. Community & Family Medicine
4. Forensic Medicine & Toxicology
5. General Medicine
6. Microbiology
7. Orthopaedics
8. Pathology & Lab Medicine
9. Physiology
As per the notification issued, each of the above 9 courses has 2 seats each.
The course duration shall be the time period from registration to submission of the thesis. The minimum period of registration in respect of all the candidates who are registered for PhD shall be 3 years. The maximum period of registration shall not exceed 5 years.
Method of Selection
Selection for PhD registration will be through a two-stage performance evaluation as under:
Stage I: 40 Marks (40 MCQs of 1 Mark each): Aptitude related MCQs covering English (Written and verbal skills), Biostatistics, Research Methodology, etc.
Stage II: 50 Marks (50 MCQs of 1 Mark each): Subject related theory based Multiple Choice Questions (MCQs) mainly explore broad-based basic scientific knowledge and particularly analytical aptitude for research in the subject.
Total Marks (Stage I + II) : 90 (40+50)
Total Duration (Stage I + II): 90 Minutes
Candidates must score at least 45 marks in stages I and II (combined) to be eligible for selection.
The Special Weightage of 10 marks will be added to the total score of Stages I and II for candidates who fulfil either of the following criteria:
Any Candidate who has qualified in any one of the following entrance tests in the last 2 years: Joint CSIR-UGC NET for JRF, ICMR-JRF, ICMR-SRF, DBT- JRF, DBT-SRF, NBHM screening test, Graduate aptitude test (GATE), INSPIRE fellowship, UGC-JRF, UGC-SRF, CSIR-JRF, CSIR-SRF, DST-JRF, DST-SRF.
To view the notice, click on https://medicaldialogues.in/pdf_upload/627914c90b0a5final-web-advertisement-of-phd-2022-session-09052022-176078.pdf