Big News For Assam: NMC approves DM, MCh in Assam Medical College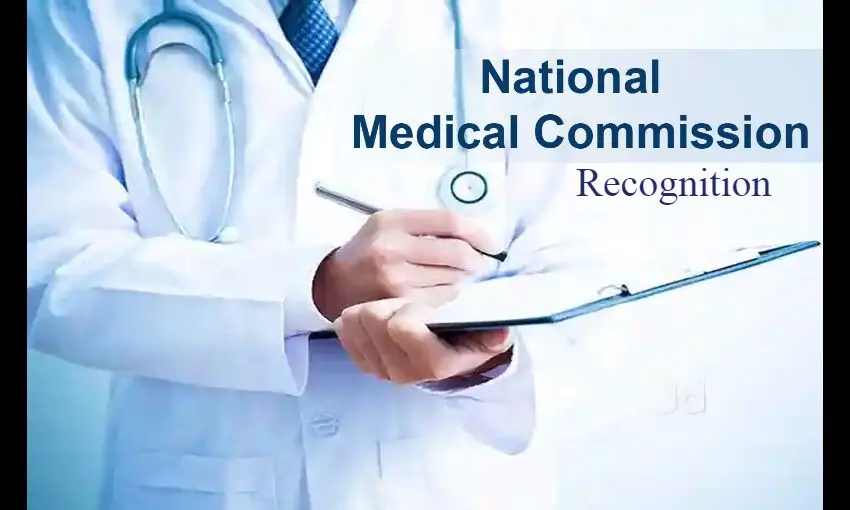 Guwahati: In a major milestone for medical education in Assam, the National Medical Commission (NMC) has given its nod for running DM/MCh courses in Assam Medical College.
The NMC nod has come for 3 seats in DM Cardiology and 2 seats in MCH paediatric surgery, confirmed the Chief Minister of the State, Himanta Biswa Sarma.
Sharing this good news on his Twitter Handle, CM Sarma wrote, "In a new feather in 75-year-old AMC's cap, it is heartening that @NMC_IND has approved DM & MCH courses in AMC for 2021 -22 by providing 3 seats in DM cardiology & 2 seats in MCH paediatric surgery. A big milestone. We shall continue to work on strengthening medical education."
The Assam Medical College and Hospital was the first medical college not only in Assam but also in the whole of Northeastern India. Apart from being one of the oldest medical colleges in the country, AMCH is also the tertiary medical referral centre for upper Assam and neighbouring states.
Also Read: Assam Health Minister visits Kokrajhar Medical College

Until now the college had been offering UG and PG medical courses in select specialities. ANI adds that NMC has now given its nod to the medical college to run Doctorate of Medicine (DM) and Master of Chirurgiae (MCH) courses in 2021-2022.
Doctorate of Medicine (DM) is a three-year doctorate level degree course that the students pursue after completing their PG medical courses. Similarly, MCH is also a specialized and most advanced postdoctoral/doctoral degree in surgery.

While commenting on the matter, the Principal and Chief Superintendent of the medical college, Dr. Sanjeeb Kakati termed it as a major milestone and told Northeast Now, "This is a milestone development for the Assam Medical College which has stepped into the Platinum Jubilee year by completing its 75th year of existence. This has created a new era of medical education in this institute which was a long-expected dream of the people of Assam."
Mentioning that two seats in the department of Plastic Surgery are also expected, he further added, "Now the time has come to provide special status to this premier medical institute of the entire North East region in this Platinum Jubilee year by declaring it as a Centre of Excellence for Medical Education and Research or a Medical University or providing a status like PGI Chandigarh or SGPGIMS, Lucknow as it is done in case of Cotton College."
Also Read: NMC nod to MBBS seats at medical colleges in Palamu, Hazaribagh
Source : with agency inputs