Bond Service in Andhra Pradesh: 30 percent reservation in clinical, 50 in non-clinical seats, Rs 15 lakh penalty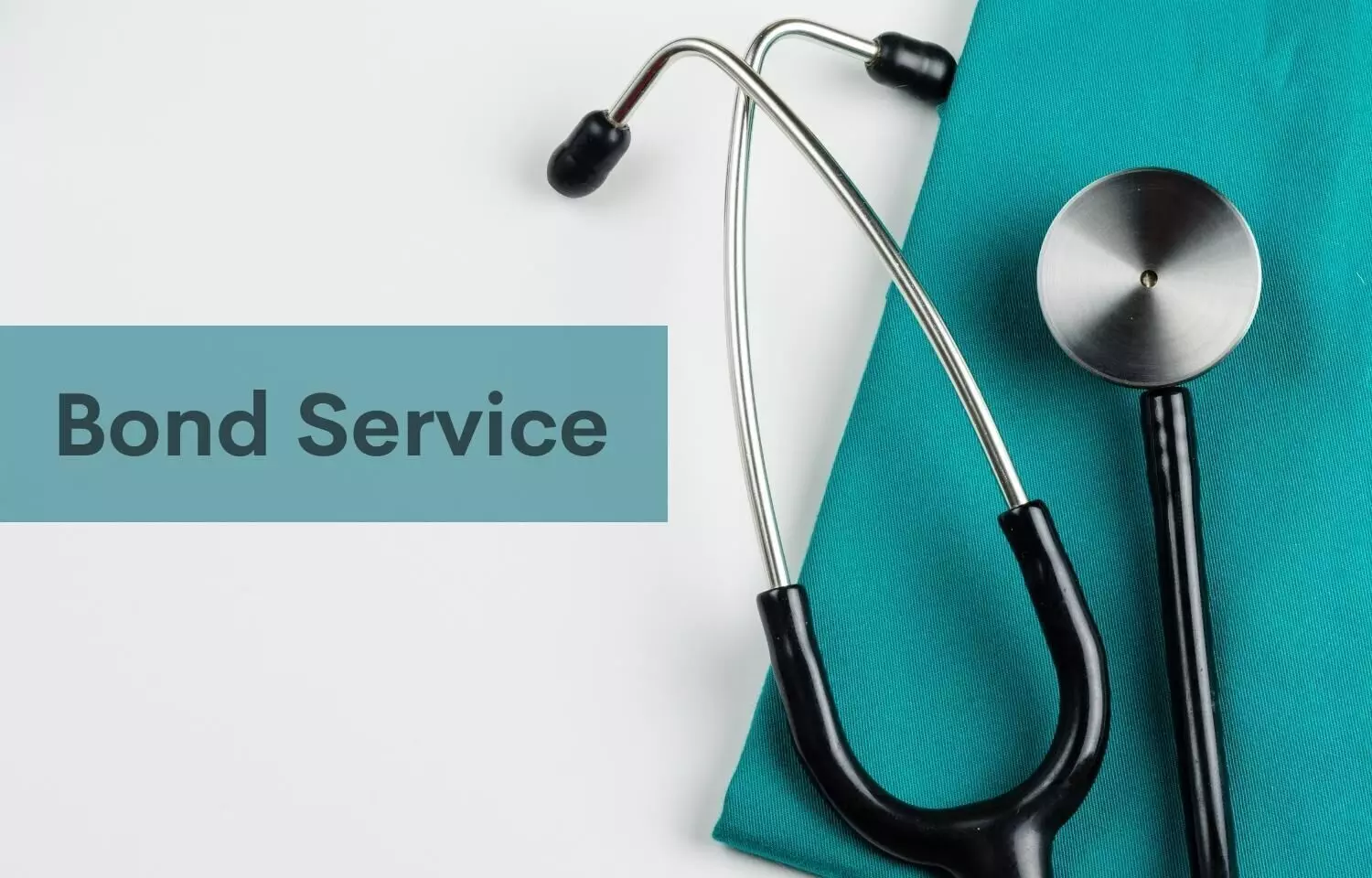 Vijaywada: The NEET PG candidates who intend to pursue PG medical courses in Andhra Pradesh via in-service quota will have to pay Rs 15 lakh if they fail to render services to the state post completion of the course.

The information on this effect comes from a recent gazette issued by the state's Health and family welfare department specifying bond service rules and certain amendments made to the Andhra Pradesh Medical Colleges (Admission into Post Graduate Medical Courses) Rules, 1997.
The rules have been amended in the exercise of the powers conferred by under section 2 read with sub-section (1) of Section 15 of the Andhra Pradesh Educational Institutions (Regulation of Admission and Prohibition of Capitation Fee) Act, 1983 (Act No. 5 of 1983).
Reservation:
According to the bond service rules, the Andhra Pradesh Government has decided to provide reservations for in-service candidates in 30% of clinical and 50% of non-clinical seats. These reservations would be applicable only in the 50% State-quota seats.
"Out of 50% of the seats in State Government quota, 30% of clinical & 50% of non-clinical seats will be exclusively allocated to in service candidates serving in Government Health Institutions in the State of Andhra Pradesh. The seats in above categories MD/MS/MDS will be filled up based on the marks obtained in the NEET-PG Examination.The candidate should have a left over service of 10 years at least"
Service:
The rules further specify that the candidates before seeking admission under in-service quota should complete;
1. In Tribal areas: minimum three (3) years of regular and continuous service in PHCs/CHCs/Area Hospitals/District Hospitals/Sample Survey cum assessment units/Leprosy temporary hospitalization wards& any Tribal Institute recognized by Government of Andhra Pradesh.
2. In Rural areas: minimum four (4) years of regular and continuous service in PHCs/CHCs/Area Hospitals/District Hospitals/MCH/Sample Survey cum assessment units/Leprosy Control Units/Leprosy temporary hospitalization wards/Mobile Medical Units & any Rural Institute recognized by Government of Andhra Pradesh.
3. Minimum seven (7) years of continuous regular service in AP Medical & Health Services /A.P.V.V.P./AP Insurance Medical Services/University of Health Sciences.
Moreover, seats allotted to in-service candidates which become vacant after 2nd counseling of NEET will automatically revert to non-service candidates for further stray counseling.
After completion of specialization, the in-service doctors to be available to serve in Government facilities in the same area (Tribal/Rural/Continuous regular service) from where the reservation was sought, to a minimum of five (5) years, subject to the availability of vacancies in respective specialties, through a bond, the rules read.
Bond Penalty
The penalty of indemnity bond shall be @Rs 15 lakh per year for non-rendering services after completion of such course for in-service candidates as stated above.
In case of an in-service candidate, in the event she/he leaves the course before its completion or the competent authority concludes that the in-service candidate has not shown sufficient progress in the studies or has failed to complete the course in proper time or fails to resume duty even after the expiry of the termination of the period of deputation or at any time within a period of ten (10) years after completion of the higher studies," it shall be lawful to the Government to make recovery of the amount (including pay and allowances, stipend, DA, tuition fee etc., along with penalty and applicable interest) spent on higher studies or specialized training from the salary of the candidate." the rules further stated.
To view the official document, click on the link below.
https://medicaldialogues.in/pdf_upload/andhra-pardesh-in-service-167402.pdf