Confirm your eligibility before applying for quota counselling: MCC directs IP University candidates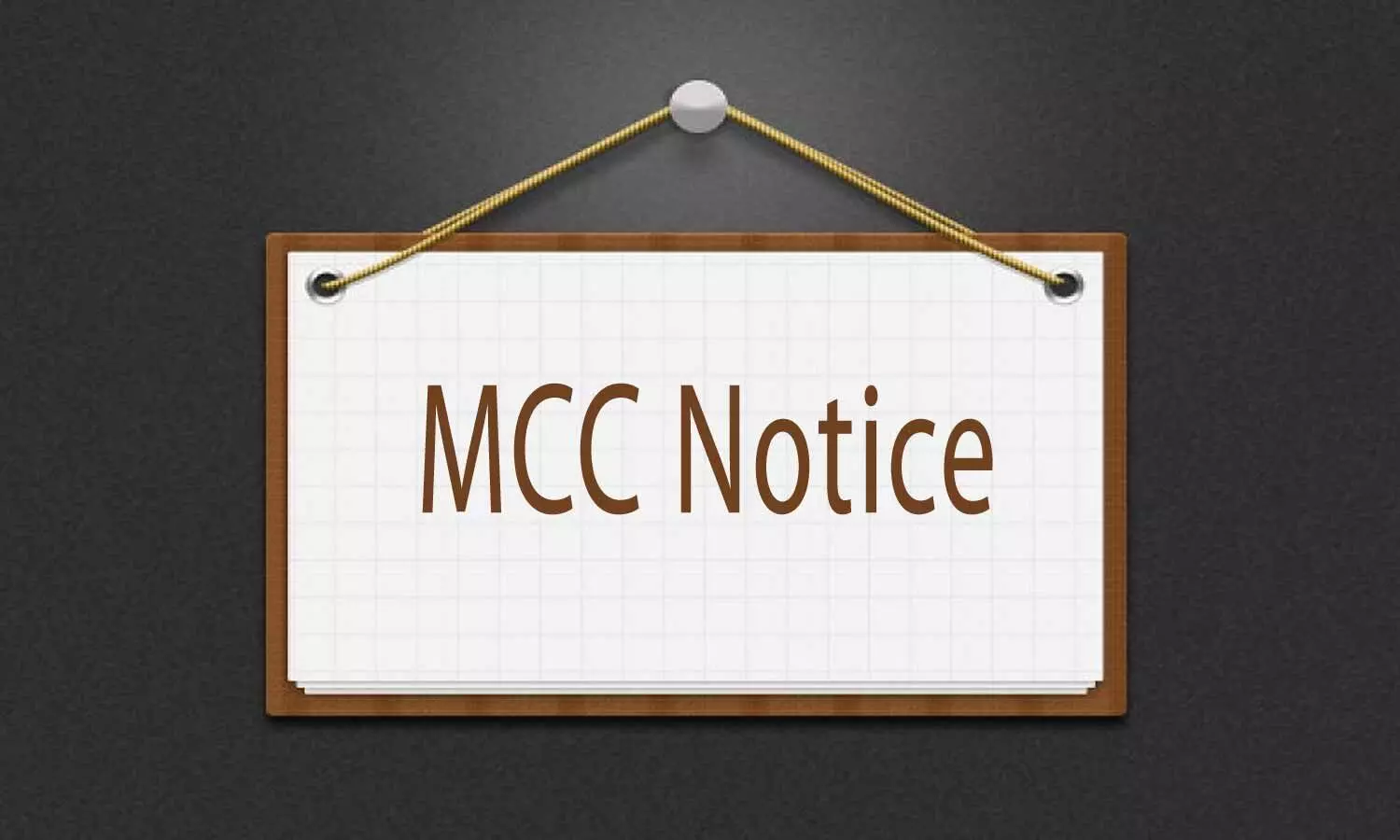 New Delhi: Through a recent notice, the Medical Counselling Committee (MCC) responsible for conducting the All India Quota Counselling, has directed IP University candidates to confirm their eligibility before applying for the State/ Institutional Quota of I.P University during counselling
MCC direction came as a part of clarification after it received some of the grievances with respect to allotment of Candidates who have passed MBBS from State University other than I.P. University during Round I.

In this connection, the MCC clarified that it allots the seats based on the self-certification of candidates during Registration due to which there are chances that Candidates who are not eligible for I.P. Institutional Quota may inadvertently register themselves as I.P. students and the software allots them the seats on their claim.
To prevent such a scenario from Round-2 onwards MCC has decided that it will forward the database of I.P registered candidates to the University to verify and provide the list of eligible candidates to MCC so that allotment may be made only to genuine candidates, the authority stated.
At the same time it directed the candidates to confirm their eligibility first and then apply.
"Candidates are advised to confirm their eligibility before applying for the State/ Institutional Quota of I.P University. For more information candidates can go through the Important Questions related to the scheme of counselling duly uploaded on the MCC website in the Counselling Scheme," the MCC asked the candidates clearly
Earlier, Prof.(Dr.) Mahesh Verma, Vice-Chancellor, Guru Gobind Singh Indraprastha University, New Delhi had also written in this regard to the MCC authorities requesting to take the necessary action, with respect to the database and indicate the Candidates who are eligible for the I.P. Institutional Quota for P.G. by 08.05.2020(Friday) as the Round 2 of NEET PG Counselling, 2020 is likely to start soon.
To view the official notice of MCC, click on the link given below:
https://medicaldialogues.in/pdf_upload/pdf_upload-128412.pdf
Read Also: MBBS, BDS From IP University Colleges Can Participate AIQ Counselling: MCC Issues Notice
Medical Dialogues has recently reported that on the orders of the Madras High Court, compliance with the Madras High Court orders, the Directorate General Of Health Services (DGHS) has extended the deadline for Resignation of PG Medical seats allotted under All India quota Round-1 counselling.
Many state counselling authorities are unable to not conduct the admission procedure due to coronavirus outbreak and lockdown, and with the earlier deadline which was further extended to 8th May, there was major confusion concerning the PG Medical admissions this year.
Read Also: PG Medical Counselling 2020: Following Madras HC Rap, MCC Extends Deadline For Resignation Of Seats From AIQ Round 1