NEET MDS 2020 Percentile Cutoff: NBE issues notice on Revised Result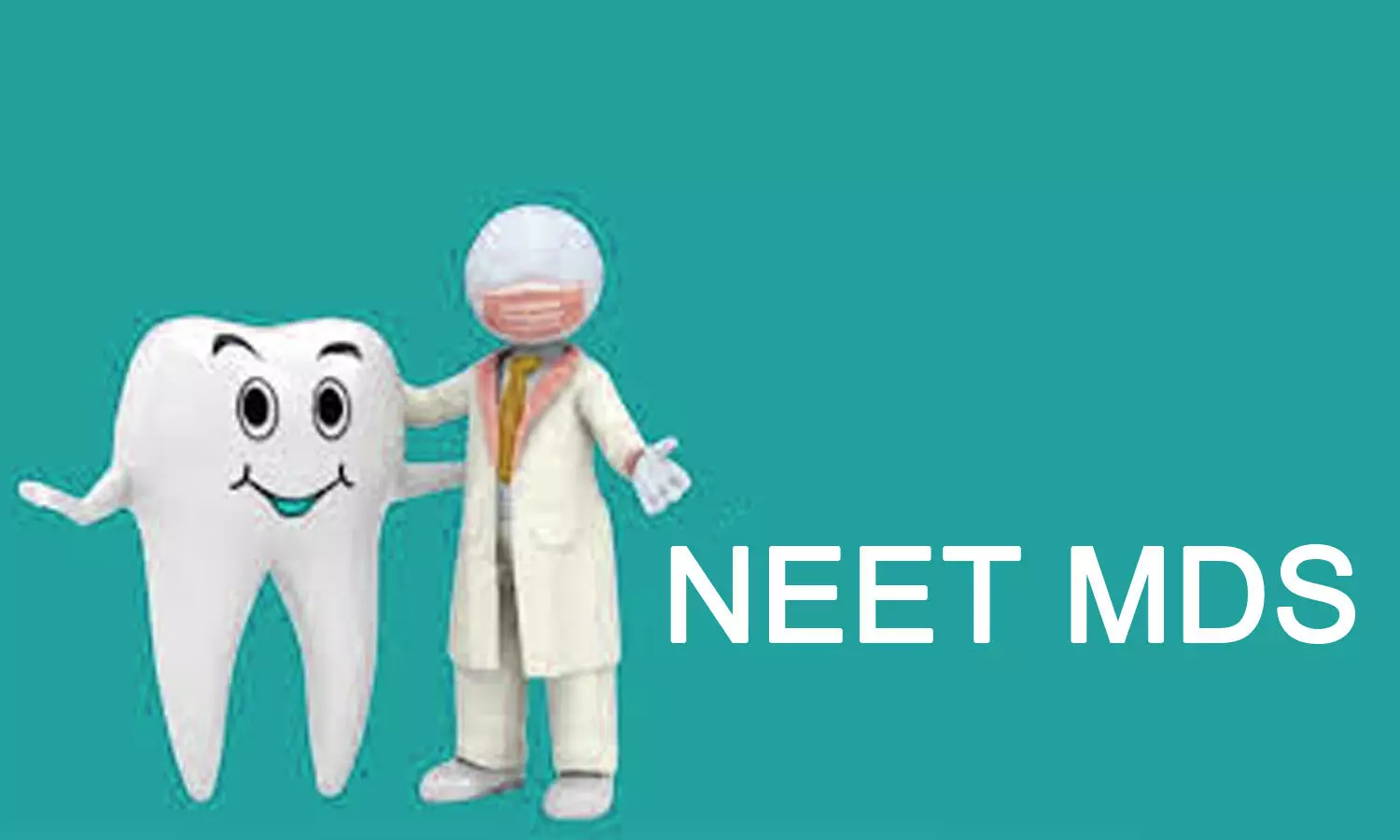 New Delhi: After the Ministry of Health and Family Welfare (MoHFW) and Dental Council of India (DCI) has lowered the NEET MDS 2020 percentile cutoff, the National Board of Examinations (NBE) has now issued a notice informing about the further process.
Notifying the concerned candidates about the release of the Revised Result of NEET-MDS 2020, the NBE states:
The result of NEET-MDS 2020 was declared on 15th January 2020. In accordance with Ministry of Health & Family Welfare, Govt of India letterF.No.V.12025/50/2020-DE dated 02nd July 2020, the minimum qualifying percentiles have been lowered [in pursuance of the 2nd Proviso in clause 7(1) of DCI's Master of Dental Surgery Course (1st Amendment) Regulations, 2018] as follows:

CATEGORY

MINIMUM QUALIFYING CRITERIA AS PER INFORMATION BULLETIN

CUT-OFF SCORE AS PER QUALIFYING CRITERIA IN INFORMATION BULLETIN

REVISED MINIMUM QUALIFYING CRITERIA

( as per MoHFW letter

.No.V.12025/50/2020-

DE dated 02nd July 2020)

REVISED CUT-OFF SCORE

General(UR

/EWS)

50th Percentile

286

31.065th Percentile

220

SC/ST/OBC

(Including PWD of SC/ST/OBC)

40th Percentile

250

21.065th Percentile

188

UR-PWD

45th Percentile

268

26.065th Percentile

204
The revised scorecard of all the candidates who appeared in NEET-MDS 2020 can be downloaded from NEET-MDS website https://nbe.edu.in/ from 10th July 2020 onwards. The revised Scorecard will not be sent individually to the candidates.
Candidature is purely provisional subject to fulfillment of eligibility criteria as mentioned in NEET-MDS 2020 Information Bulletin.
It may be noted that there is no change in NEET-MDS 2020 Rank.
The revised result for All India 50% MDS quota seats for NEET-MDS 2020 shall be declared separately.
For official notice, click on the following link:

https://medicaldialogues.in/pdf_upload/pdf_upload-131307.pdf

NEET MDS is an eligibility-cum-ranking examination prescribed as the single entrance examination for admission to various PG MDS Courses under Dentists Act, 1948 (amended from time to time). No other entrance examination, either at state or institution level, shall be valid for entry to MDS Courses.