Vacant MDS Seats: Health Ministry lowers cutoff by 23 percentile, details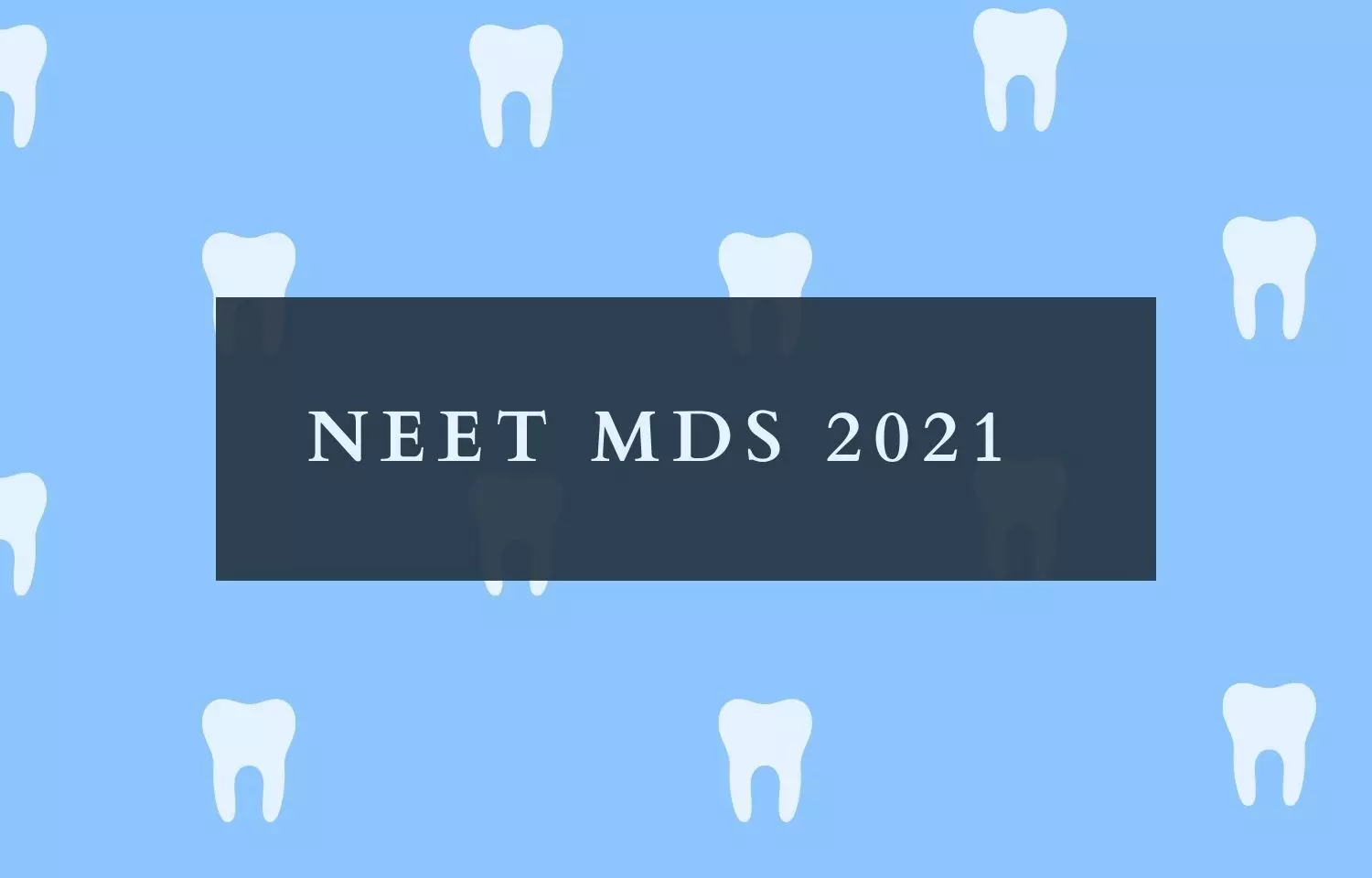 New Delhi: In a major update for PG dental aspirants seeking admissions this academic year, it is hereby notified that the NEET MDS 2021 qualifying cut off has been lowered by 23.029 percentile for each category.

The qualifying percentile for the NEET MDS 2021 has been lowered from 50 to 26.971 for the general category bringing the score from 259 to 185 marks. For the SC/ST/OBC candidates, the qualifying percentile has been reduced from 40 to 16.971, hence the score goes down from 227 to 152; whereas for PwD (Persons with disabilities) category, the revised cut-off percentile is 21.971 down from 45, the score hence lowered from 243 to 170 marks.
The information to this effect was issued on the official website of the Dental Council of India, DCI wherein the authorities wrote a letter to the National Board of Examinations (NBE) apprising about the Ministry of Health and Family Welfare's (MoHFW) decision implicatively to reduce the percentile cut off in order to fill up the vacant MDS seats across the country. The NBE has issued a similar notification on its official website.
Therefore, all the NEEET-MDS 2021 candidates are advised to take note of the following information as mentioned in the official notification.
The minimum qualifying percentiles have been lowered [in pursuance of the 2nd Proviso in clause 7(1) of DCI's Master of Dental Surgery Course (1st Amendment) Regulations, 2018] as follows:
CATEGORY

MINIMUM QUALIFYING CRITERIA AS PER INFORMATION BULLETIN

CUT-OFF SCORE AS PER INFORMATION BULLETIN

(Out of 960)

REVISED MINIMUM QUALIFYING CRITERIA

(as per MoHFW letter F.No.V.12025/154/2021-DE dated 10th November 2021)

REVISED CUT-OFF SCORE

(Out of 960)

GENERAL CATEGORY

(UR/ EWS)

50th Percentile

259

26.971th Percentile

185

SC/ST/OBC

(Including PWD of SC/ST/OBC)

40th Percentile

227

16.971th Percentile

152

UR-PWD

45th Percentile

243

21.971th Percentile

170
Candidature is purely provisional subject to fulfilment of eligibility criteria as mentioned in the NEET-MDS 2021 Information Bulletin.
It may be noted that there is no change in the NEET-MDS 2021 Rank as published on 31.12.2020.
NEET MDS is an entrance exam conducted by NBE for providing admissions to all the postgraduate dental courses offered by the institutions in India. The Result of MDS 2021 was declared on 30th December 2020.