DM, MCh, MD Hospital Administration July 2020 entrance exam: AIIMS releases extended schedule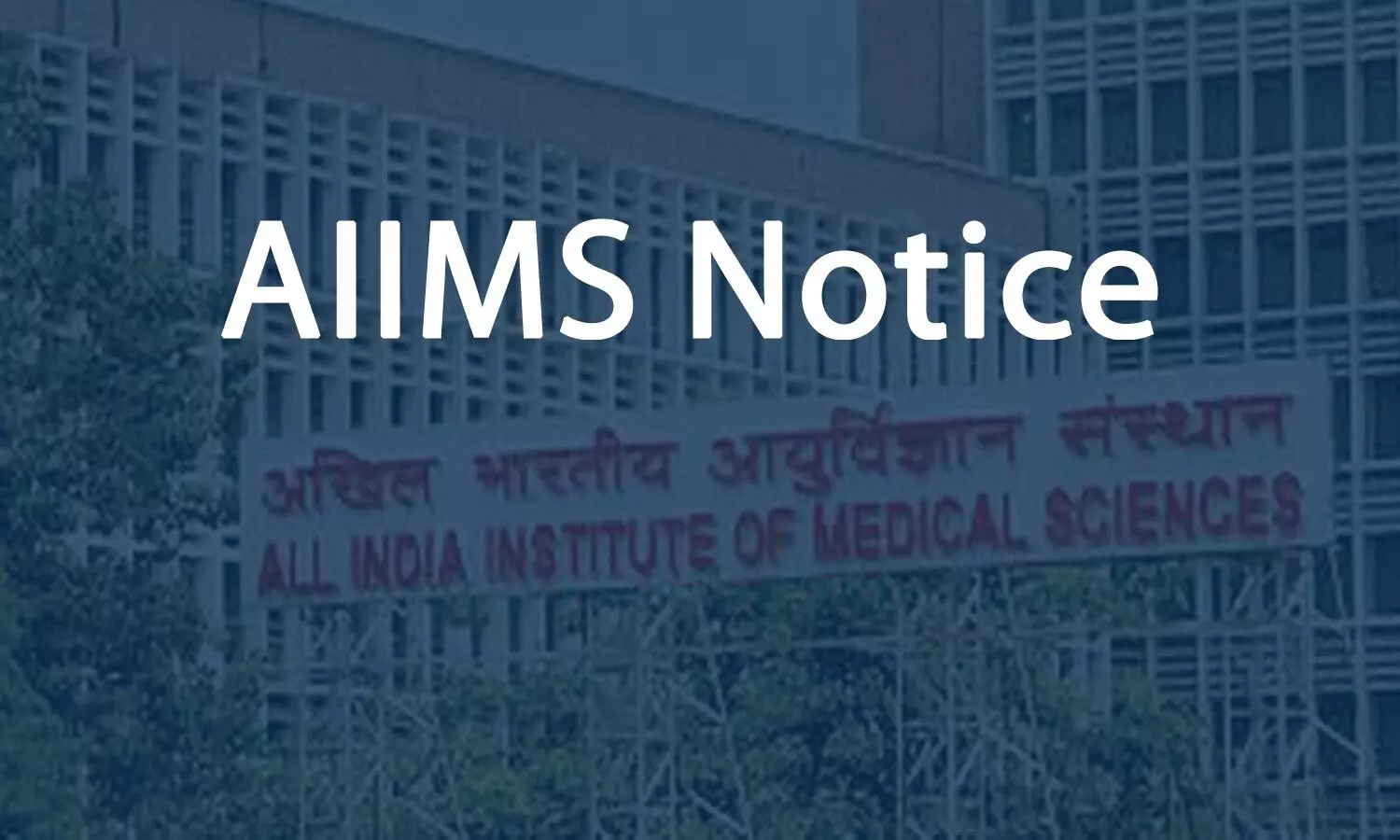 New Delhi: The All India Institute of Medical Sciences (AIIMS) has released an extended schedule for DM, MCh, MD Hospital Administration programme entrance exams July 2020.
These exams were earlier postponed due to coronavirus and lockdown.
Now, resuming back the admission process, the authority has released the extended schedule. The same is attached below:
Sr.

No.

DM/M.Ch. (3 Yrs.)/MD (Hospital Administration)

Earlier Schedule

Extended Schedule

1

Finalization of Centres and allotment of Roll Nos/Admit card on the website.

26.03.2020 (Thursday)

21.05.2020 (Thursday)

2

Written Test through (CBT) Online mode

04.04.2020 (Saturday)

05.06.2020 (Friday)

3

Expected date of declaration of Result

09.04.2020 (Thursday)

10.06.2020 (Wednesday)

4

Departmental Assessment

20.04.2020 (Monday)

21.04.2020 (Tuesday) &

22.04.2020 (Wednesday)

22.06.2020 (Monday)

23.06.2020 (Tuesday) &

24.06.2020 (Wednesday)

5

Final Result

30.04.2020 (Thursday)

30.06.2020 (Tuesday)
To facilitate quick redressal of queries use registered email Id of Registration Form. Replies/Clarifications will only be given through this email.
Please visit the website www.aiimsexams.org as all Important Notices/Corrigendum/Addendum/Updates etc. will only be upload on the website.
https://medicaldialogues.in/pdf_upload/pdf_upload-128509.pdf
All-India Institute of Medical Sciences was established as an institution of national importance by an Act of Parliament with the objects to develop patterns of teaching in Undergraduate and Post-graduate Medical Education in all its branches so as to demonstrate a high standard of Medical Education in India; to bring together in one place educational facilities of the highest order for the training of personnel in all important branches of health activity, and to attain self-sufficiency in Post-graduate Medical Education.

The Institute has comprehensive facilities for teaching, research and patient care. As provided in the Act, AIIMS conducts teaching programs in medical and para-medical courses both at undergraduate and postgraduate levels and awards its own degrees. Teaching and research are conducted in 42 disciplines. In the field of medical research, AIIMS is the lead, having more than 600 research publications by its faculty and researchers in a year. AIIMS also runs a College of Nursing and trains students for B.Sc.(Hons.) Nursing post-certificate) degrees.
Twenty-five clinical departments including four super speciality centres manage practically all types of disease conditions with support from pre- and Para-clinical departments. However, burn cases, dog-bite cases and patients suffering from infectious diseases are not entertained in the AIIMS Hospital. AIIMS also manages a 60-bedded hospital in the Comprehensive Rural Health Centre at Ballabgarh in Haryana and provides health cover to about 2.5 lakh population through the Centre for Community Medicine.
Read also: Coronavirus Outbreak: AIIMS Postpones Upcoming DM, MCh, MD Hospital Administration, Fellowship Entrance Exams