FCPS, Diploma Exam results declared, CPS Mumbai notifies on re-totalling of marks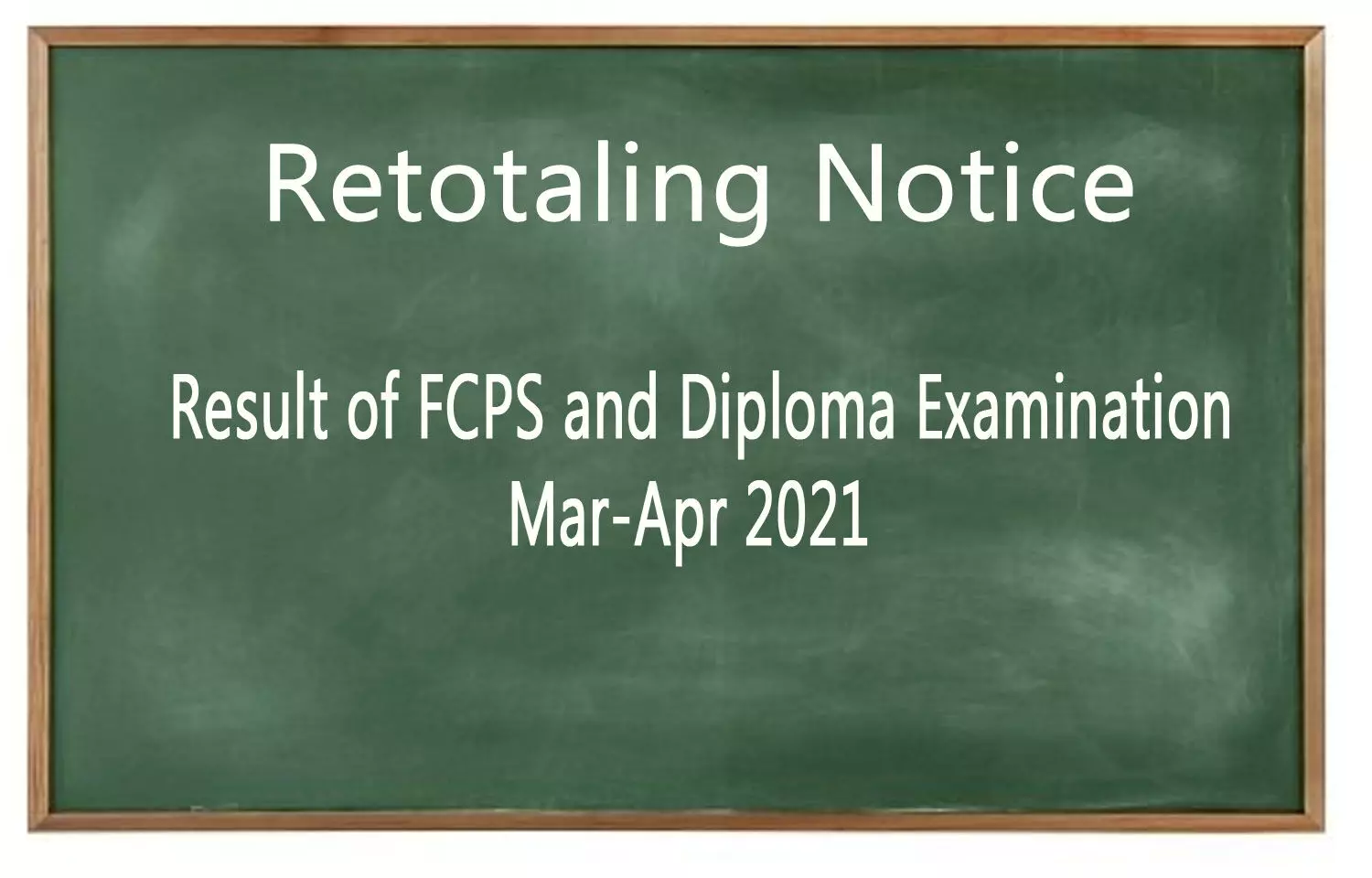 Maharashtra: Through a recent notice, the College of Physicians and Surgeons (CPS) of Mumbai has declared the result for FCPS and Diploma exam held in March/April 2021. In addition, the authorities have informed the candidates about the re-totalling of marks obtained in the tests.
The statement of Marks of the candidates who appeared for the FCPS/DIPLOMA Examination held in March/April – 2021 will be issued to the students at the counter on the Ground Floor of CPS Office, Mumbai between 11:00 am to 01:00 pm or 02:00 pm to 04:00 pm from Monday to Friday and between 11:00 am to 01:00 pm on Saturday from 26/07/2021 to 05/08/2021. CPS Diploma Students may view the result through their respective CPS login.
Marksheets of students enrolled in the State of Maharashtra and Dadra Nagar Haveli (UT) shall be available at CPS Office, Mumbai as per the above schedule. Marksheets of students enrolled in States other than Maharashtra and Dadra Nagar Haveli (UT) shall be issued at DME Office / CPS regional office in the respective State, the notice stated.
Students desirous in applying for Re-Totalling of their FCPS/DIPLOMA exams marks are hereby advised to apply for the same in the prescribed proforma (click here to download). Students have to email a photocopy of the mark sheet and filled form to cpsexamination@cpsmumbai.org before 05/08/2021, 05.00 pm; then on approval of your filled form you shall get further instruction in email regarding the retotaling fees online payment link (Rs. 500/- " Rupees Five Hundred only" per paper), the CPS Mumbai authroties have informed.
Eligibility for re-totalling
 The students who have failed in theory examination only are eligible for re-totalling.
 Students who have failed in practical along with theory papers will not be held eligible to apply for Re-Totalling.
 Similarly, those who have failed only in practical will not be allowed to apply for re-totalling.
No Marksheet will be issued after the last date mentioned above. Similarly no application for retotaling of marks will be accepted after the last date (05/08/2021, 05.00 pm ) indicated above, which may be noted.
To view the official notice, click on the following link:
https://medicaldialogues.in/pdf_upload/2472021204414766-157929.pdf