FMGE June 2021: NBE notifies on cut-off date for submission of documents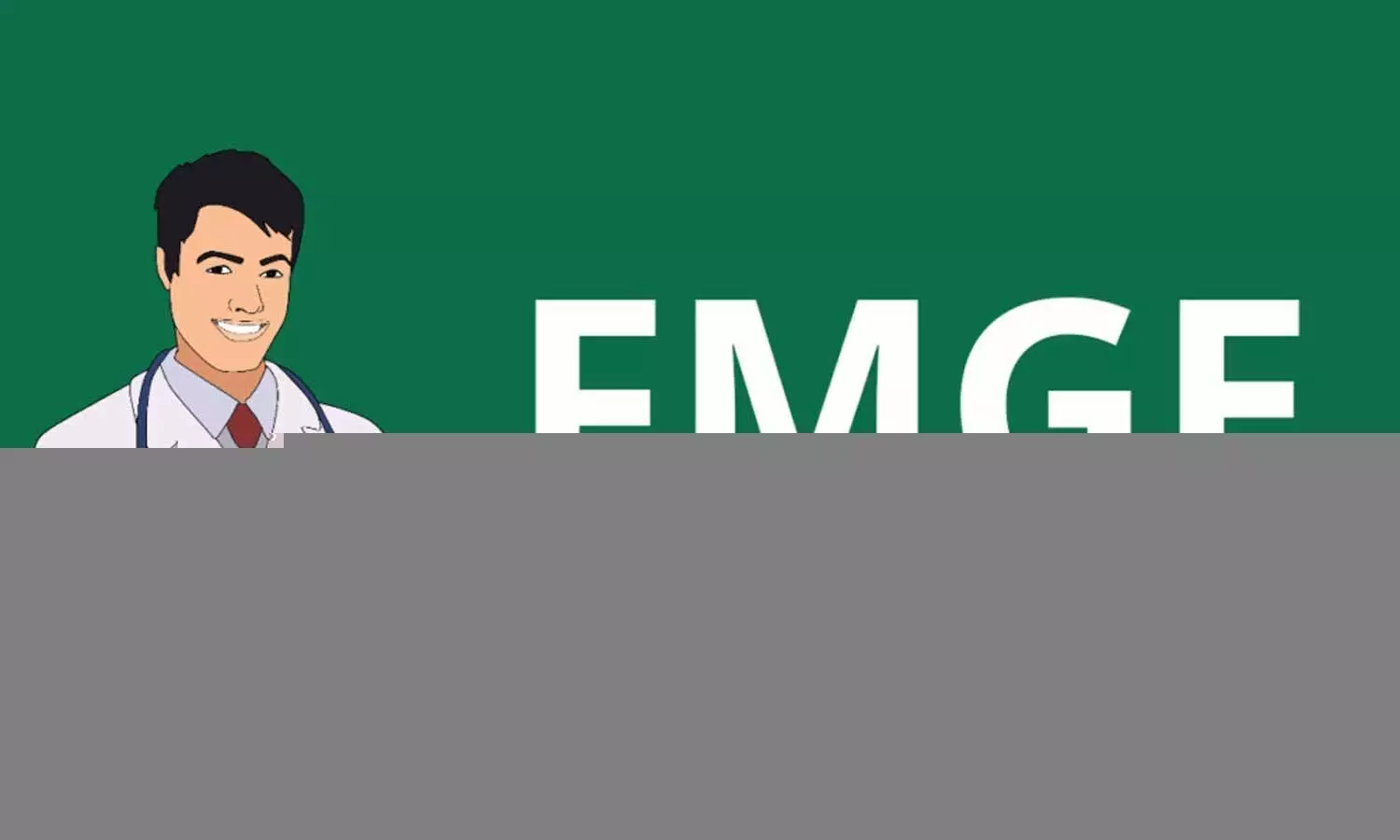 New Delhi: Through a recent notice, the National Board of Examinations (NBE) has informed about the cut-off date for submission of documents for FMGE June 2021.
The NATBOARD is going to conduct the next FMGE on 18th June 2021 on a Computer-Based Platform at various test centres across the country.
The deficiency, if any, in document(s) uploaded by the candidates in the application form shall be communicated through an Online Deficient Document Submission Portal. The Online Deficient Document Submission Portal can be accessed through following weblink: http://exam.natboard.edu.in/fmge.php
In terms of the clause 2.8.2 and 8.28.2 of the Information Bulletin for FMGE June 2021, deficiency related to documents uploaded (Proof of possessing Primary Medical Qualification, Eligibility Certificate/Admission Letter, Identity Proof of Citizenship) in the application form can be rectified latest by 6th June 2021.
Candidates are accordingly advised to rectify any deficiency, as communicated to them, related to following documents latest by 6th June 2021:
a. Primary Medical Qualification Degree certificate/Provisional Pass Certificate duly apostilled/attested by the Embassy of India in the country from where the primary medical qualification has been obtained
b. Eligibility Certificate issued by the NMC/MCI (If applicable)
c. Proof of Citizenship
The NBE reiterated that pursuant to the recommendations of the NMC vide its letter No NMC/MCI-34(41)(Gen)/2020-21-Med/002815 dated 22.01.2021 and approval of the Ministry of Health and Family Welfare (MoHFW), Govt of India vide its letter No V.11025/02/2021-MEP FMGE June 2021 Session 15 dated 09.03.2021, only eligible candidates will be allowed to appear in the FMGE who have both the Eligibility Certificate (if applicable) and the Provisional Pass Certificate/Degree Certificate of Primary Medical Qualification.
In terms of clause 2.8.3 and 8.29 of the Information Bulletin for FMGE June 2021, candidates who fail to submit duly completed applications with requisite documents and/or fail to rectify the deficiencies in their applications by the last date prescribed for rectification shall be declared ineligible. Admit Card shall not be issued to candidates who are declared ineligible before the conduct of the examination.
For any query, please contact NBE Candidate Care Support at 022 – 61087595 or write to NBE at Email ID: helpdesknbeexam@natboard.edu.in
To view the official notice, click on the following link:
For more details, log on to the official website of NBE: