ICMR Invites Applications for Award of JRF Fellowship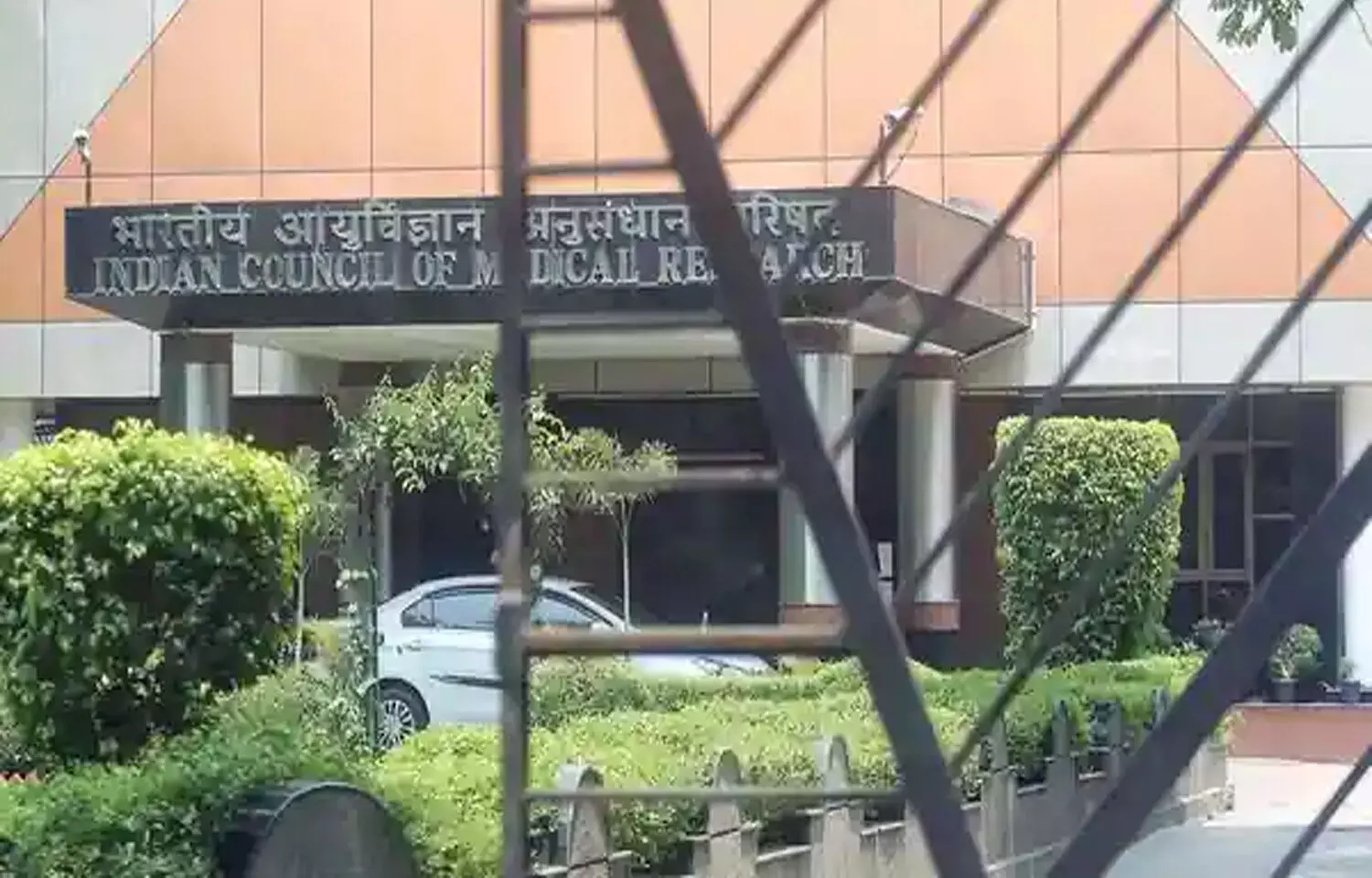 New Delhi: For the eligible candidates who are interested to apply for the JRF position are informed that the Indian Council of Medical Research (ICMR) has invited applications for the post of Junior Research Fellow (leading to Ph.D.) for one vacant seat. The last date for receiving applications is 5th November 2021 at 5:00 pm.
As per the notice, the Senior Administrative Officer has written that Highly motivated and eligible candidates are invited to apply for the JRF position (Leading to Ph.D.) at the ICMR-National Institute of Nutrition, Hyderabad.
Interested candidates may download the application form from www.nin.res.in and fill in his/her own handwriting, may send it to the Principal Investigator, Dr. Ayesha Ismail, Scientist 'E' by email (ayeshanin@gmail.com) along with the soft copies of certificates of educational qualifications and JRF certificate in the PDF format. T Short-listed candidates will be called for personal interview/discussion with the Principal Investigator/Academic Council of NIN.
The Senior Administrative Officer has enlightened the qualification, age, and stipend required for the position.
The Essential Qualification for the eligible candidates is 1st Class M.Sc. in Biochemistry, Biotechnology, Microbiology, Molecular Biology, Nutrition (from a recognized University) qualified with ICMR, CSIR, UGC, DST, DBT-NET JRF EXAM WITH JRF FELLOWSHIP ONLY.
Candidates qualified for NET for project JRF or lectureship are not eligible to apply.
The Areas of research is the Role of Vitamin D in classical and non-classical target tissues; Nutrition and cancer

The Age must be Below 26 years as on the date of notification.

The Stipend will be decided as per rules of ICMR / CSIR / DBT / DST / UGC.

The General Conditions are ICMR/CSIR/DST/DBT Fellowship Rules are applicable for the above JRF position. The selected candidate will have no right to claim any regular employment at this Institute.
To view the official notice click on the following link:
https://medicaldialogues.in/pdf_upload/jrfnotificationoct2021-163245.pdf
The Indian Council of Medical Research (ICMR), New Delhi, the apex body in India for the formulation, coordination and promotion of biomedical research, is one of the oldest medical research bodies in the world.

The ICMR has always attempted to address itself to the growing demands of scientific advances in biomedical research on the one hand, and to the need of finding practical solutions to the health problems of the country, on the other. The ICMR has come a long way from the days when it was known as the IRFA, but the Council is conscious of the fact that it still has miles to go in pursuit of scientific achievements as well as health targets.