MCC Releases Final Results of Special mop up Round of NEET SS Counselling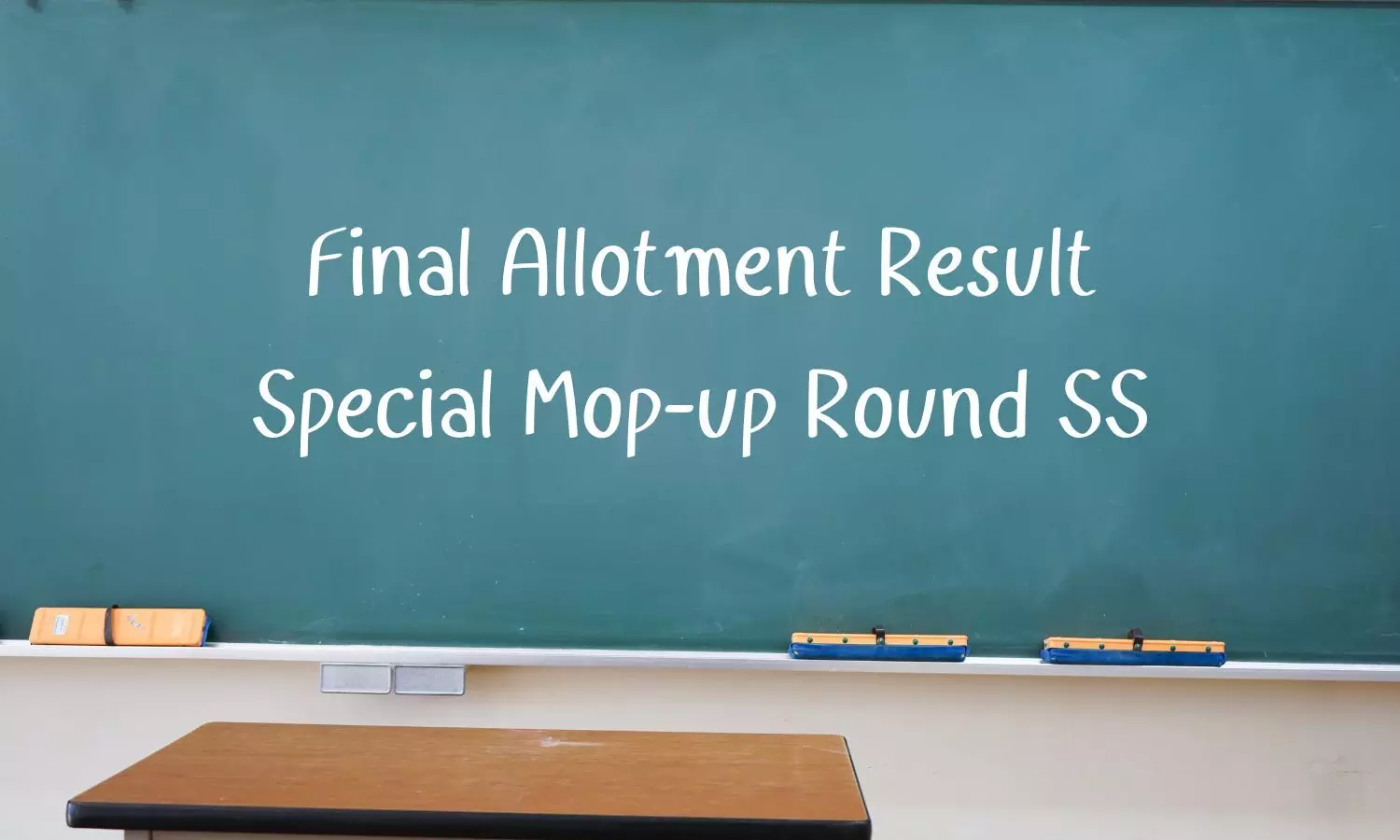 New Delhi :Through a recent notice, Medical Counselling Committee, MCC has released NEET SS seat allotment list for Special Mop up round.
To view the NEET Super Speciality Counselling Seats Allotment -2021 for Special MOPUP Round : Click here
The courses included are –
1. D M Organ Transplant Anesthesia and Critical Care
2. DM Neuro Anesthesia
3. DNBSS Cardiac Anaesthesia
4. DNBSS Cardiology
5. D M Cardiology
6. DNBSS Critical Care Medicine
7. D M Critical Care Medicine
8. DM Endocrinology
9. MCh Hand Surgery
10. MCH Surgical Gastroenterology
11. DNBSS Gastroenterology
12. DM Medical Gastroenterology
13. DNBSS Medical Oncology
14. DNBSS Nephrology
15. DM Nephrology
16. DNBSS Nephrology
17. MCH Neuro Surgery
18. DNBSS Neuro Surgery
19. DM Neurology
20. DNBSS Neurology
21. DNBSS Neurology
22. DNBSS Neurology
23. DNBSS Neurology
24. DM Paediatrics Cardiology
25. DNBSS Paediatric Surgery
26. MCH Paediatrics Surgery
27. MCH Plastic and Reconstructructive Surgery
28. DNBSS Plastic Surgery
29. DNBSS Surgical Oncology
30. MCH Surgical Oncology
31. MCH Urology
32. MCH Cardio Vascular and Thoracic Surgery
33. DNBSS Peripheral Vascular Surgery
34. MCH Vascular Surgery
35. DNBSS Cardio Thoracic Surgery
The detailed allotment list is enclosed below.
The Medical Counselling Committee is responsible for allotting seats for undergraduate, postgraduate, and super-speciality medical and dental courses in government-run/aided colleges and deemed-to-be-university colleges.
The special mop-up round for 930 remaining vacant seats is being held after the conduction of 2 rounds of AIQ Super speciality rounds following another additional round of Counselling. Medical Dialogues had raised the issue of vacant Super-specialty seats after the completion of all the rounds of NEET-SS 2021 Counselling due to high cut-off marks.