MCI norms Violation: AP HC refuses to promote 1st year MBBS students with Grace Marks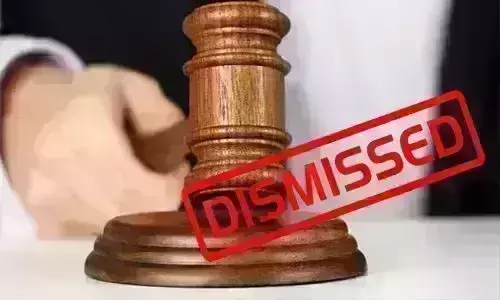 Vijayawada: The Andhra Pradesh High Court has recently observed that promoting MBBS students to second year with pending backlogs in the first year examinations would defeat the very purpose of the new regulations brought in by the Medical Council of India (MCI) that are applicable to all medical students across the country.
With this, the High Court on Wednesday has dismissed the interlocutory application by the MBBS students, who sought promotion to the second year without clearing all the first-year subject examinations. The students had also sought grace marks alleging that the University questions didn't follow MCI (now NMC) guidelines.
Dismissing the plea, the High Court bench comprising of Justice Durga Prasad Rao has recently issued notice to the respondents for filing counter affidavits regarding the issue of grace marks.
Also Read: Delay in Approaching High Court: SC Sets aside HC order granting MBBS admission to NEET 2019 candidates

As per the latest media report by the Times of India, the petitioner students failed to get promoted to the second year as they didn't pass in all the subjects in the first year. Following this, they approached the High Court bench and sought 20 percent grace marks alleging that the University hadn't followed the question paper format as prescribed by NMC, erstwhile MCI.

The students contended that as per NMC guidelines, the question paper is bound to carry 20 percent multiple-choice questions (MCQ) of the total marks. As the University didn't follow the format, the students submitted before the court that violation of the prescribed format of questions resulted in their failure.
In a form of redressal, the students sought directions upon the concerned authorities to add grace marks along with a promotion to second year.
In their Interlucotory Application, the students made a demand for promotion to the second year without referring to passing of first year subjects pending disposal of the petition, adds TOI.
However, observing that promoting students in such a manner would defeat the main purpose of new regulations brought in by MCI, Justice Durga Prasad Rao dismissed the application. The court has also issued notice to the respondents including the University and the NMC directing to submit counter affidavit on the matter of grace marks.
Also Read: Andhra HC, Govt nod to 3 herbal concoctions prepared by Ayurvedic doctor to cure COVID
Source : with inputs