AIIMS Announces Results Of Round 2 counselling for INI SS July 2022 Session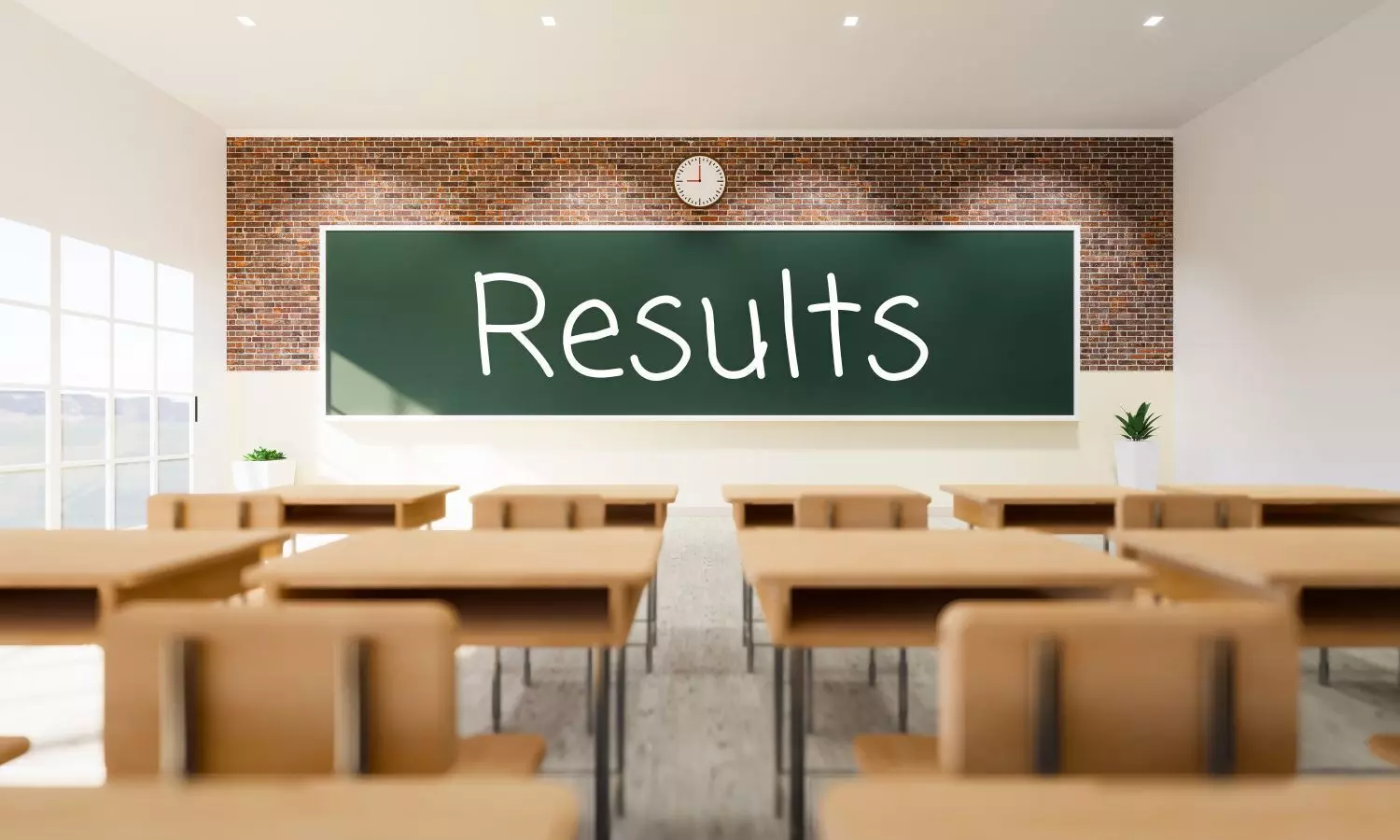 New Delhi: All India Institute of Medical Sciences (AIIMS) has announced the result of round 2 of online institute allocation for AIIMS New Delhi & Six other AIIMS, PGIMER, JIPMER, NIMHANS, and SCTIMST for DM/MCh/MD (Hospital Administration) Courses for INI-SS July-2022 Session.
This result is in the continuation of the previous result of 1st round of institute allocation against applied Subject/Specialty vide notice dated 4th June 2022 for admission in DM/MCh/MD(HA) courses for July 2022 session. This result has been prepared according to choices filled during round 1 of exercising of choice between 14th May 2022 to 17th May 2022 and merit secured in AML & CML. The candidates had filled their willingness to participate between 17th June 2022 to 19th June 2022.
448 candidates have been allocated seats in round 2 of online institute allocation. DM has 294 candidates, and MCH has 154 candidates allocated.
The list of subjects and the total number of candidates allocated –
1. DM - Cardiac Anesthesiology – 6
2. DM – Cardiology – 25
3. DM - Clinical Hematology – 4
4. DM - Clinical Pharmacology – 7
5. DM - Critical Care Medicine – 1
6. DM – Endocrinology – 43
7. DM – Gastroenterology – 23
8. DM - Medical Genetics – 1
9. DM - Medical Oncology – 2
10. DM – Neonatology – 26
11. DM – Nephrology – 21
12. DM - Neuro- Anaesthesiology & Critical Care – 12
13. DM – Neurology – 60
14. DM - Neuroimaging and Interventional Neuroradiology – 27
15. DM - Onco-Anaesthesiology – 6
16. DM - Pediatric Neurology – 4
17. DM - Pulmonary Critical Care & Sleep Medicine – 16
18. DM - Clinical Immunology and Rheumatology – 10
19. MCH - Breast Endocrine and General Surgery – 4
20. MCH – CTVS – 1
21. MCH – GI Surgery – 13
22. MCH - Gynecologic Oncology – 5
23. MCH - Minimal Access Surgery & General Surgery – 5
24. MCH - Neuro Surgery – 37
25. MCH - Pediatric Surgery – 8
26. MCH - Plastic and Reconstructive Surgery – 6
27. MCH - Surgical Oncology – 15
28. MCH - Trauma Surgery and Critical Care – 14
29. MCH – Urology - 46
This list includes all candidates eligible for round 2 of online institute allocation as per applicable rules mentioned in the result of 1st round of institute allocation & information brochure. This online Institute allocation list is provisional subject to the eligibility & other conditions as mentioned in the prospectus/Notices published on the website.

Further, AIIMS has notified that candidates who did not participate in rounds 1 and 2 of online institute allocation are not eligible for round 3 but can participate in the open/spot round of institute allocation (if any). Those who have been allotted their 1st choice in round 2 of online institute allocation are required to mandatory report & join at respective allocated Institute and will not be considered for allocation in a further round of allocation.
All candidates who have been allotted an institute from their filled choices in the round 2 of online institute allocation or have not upgraded an institute allotted in round 1 of allocation are required to login through the online institute allocation portal and actively exercise one of the following options from 24th June 2022, 11:00 am to 29th June 2022, 5:00 pm. Failure to select any of the options below will lead to the forfeiture of the allocated Institute, and the candidate will become ineligible to participate in round 3.
The following options have to be selected -
1. ACCEPT allotted seat and do not wish to participate in further rounds of institute allocation option.
2. ACCEPT allotted seat and want to participate in round 3 of institute allocation.
For both options above, the candidate will have to report at respective INIs by 5.00 pm till 29th June 2022 with the offer letter, institute allocation letter/slip, deposit original certificates, or a Demand Draft (DD) of Rs. 300000 in the name of Director AIIMS, New Delhi, along with photocopies of certificates. The DD will be returned only when original certificates are deposited. If not reported on 29th June 2022, then the admission of the candidate will be canceled.
Transfer of documents will be done by respective institutes internally. The candidate does not need to collect the documents from the previously allotted Institute and deposit them at the upgraded Institute.
The candidates who have been allocated Institute in round 2, chosen option 2 (mentioned above), and fulfilled the requirements shall be eligible for round 3 of online institute allocation. All the candidates considered in round 2 but have not been allocated any Institute will automatically be eligible for the next round, subject to the willingness to participate in the next round.
For round 3, the order of the online institute allocation process will be based on the merit order used for rounds 1 and 2 with no further change. Suppose, in round 3 of Institute allocation, a candidate who has chosen option 2 is allocated another institute per the choice made. In that case, the candidate will have to accept the Institute allocated in round 3, and the Institute allocated in round 2 will be released automatically.
Documents to be submitted along with DD –

1. Offer Letter
2. Institute allocation letter
3. Final Registration Slip
4. Admit Card issued by AIIMS.
5. 10th passing/ Birth Certificate showing their date of birth.
6. MBBS degree & all years' mark sheet.
7. MD/MS degree/provisional pass certificate.
8. OBC/SC/ST/EWS or Ex-Serviceman certificate if you have taken any age relaxation.
9. Upgraded Institute Candidate may submit/produce bonafide/receipt of submitted documents at previously allotted Institute to upgraded Institute.
To view the notice, click on https://medicaldialogues.in/pdf_upload/inissjl222ndroundresult-website-179332.pdf.