INI CET July 2021: MD Paediatrics seats decreased, PGIMER issues notice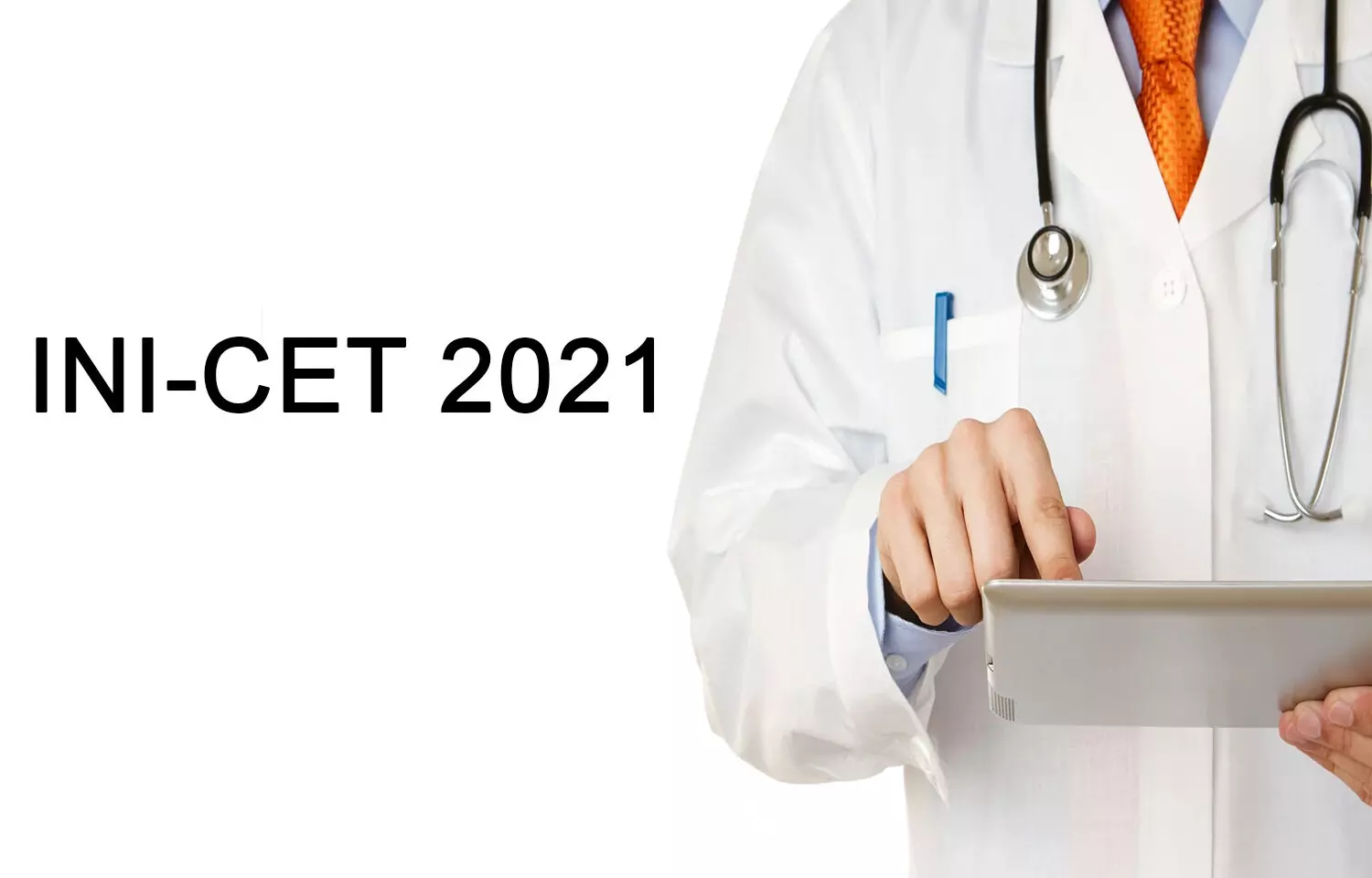 Chandigarh: Through a recent notification, the Postgraduate Institute of Medical Education and Research (PGIMER) has informed regarding the decrease in the number of seats in MD Pediatrics speciality for the INI-CET July 2021 session. Only 6 seats are available for MD Paediatrics candidates now.
This comes after the Supreme Court had directed Lieutenant-Governor Delhi to grant study leave to a medico for joining the MD Paediatrics course at the institute.
Further directing the PGI Chandigarh to allow admission to the medico, the bench had noted, "It would be a travesty of justice to deny relief to the Appellant, when the Appellant had to make a person sacrifice in the larger public interest, to serve the cause of humanity."
While invoking its powers under Article 142 of the Constitution, the bench had observed that the doctor, who could not join the postgraduate course, due to the denial of Study Leave by the Government pursuant to a legitimate policy decision and in response to the call of duty, cannot now be denied relief on the hyper-technical ground.
The apex court had clarified, "Since the seat in the Post Graduate Course in PGI Chandigarh which remained unfilled due to the inability of the Appellant to join has been carried over to the July 2021 session which is yet to commence, and re-advertised, this Court deems it appropriate to direct the PGI, Chandigarh, being the Respondent No. 3 to admit the Appellant to the post graduate course scheduled to commence in July 2021, on the basis of INICET 2020, which he has successfully cleared. The Respondent No. 1 (LG) shall re-consider the application of the Appellant for Study Leave, taking into consideration the decline in COVID-19 cases in NCT of Delhi, and take a reasonable decision in favour of the Appellant. Unless there is a substantial rise in COVID-19 cases, the leave application of the Appellant shall not be declined."
Now, informing about the decrease in the seats for the speciality, the PGIMER has issued an official notification clearly stating:
This is for the information of the Sponsored candidates who have qualified the INI-CET exam for the July 2021 session conducted by AIIMS, New Delhi, that in compliance to the judgment passed by the Hon'ble Supreme Court of India, one seat of MD Pediatrics has been withdrawn.
As such number of seats for MD Pediatrics under sponsored category have been reduced from 07 seats to 06 seats for July 2021 session.
To view the official notice, click on the following link:

https://medicaldialogues.in/pdf_upload/notice-corrigendum28jul2021152318-158122.pdf
For more details, log on to the official website of PGIMER: