NEET 2021: NTA activates website, Further details awaited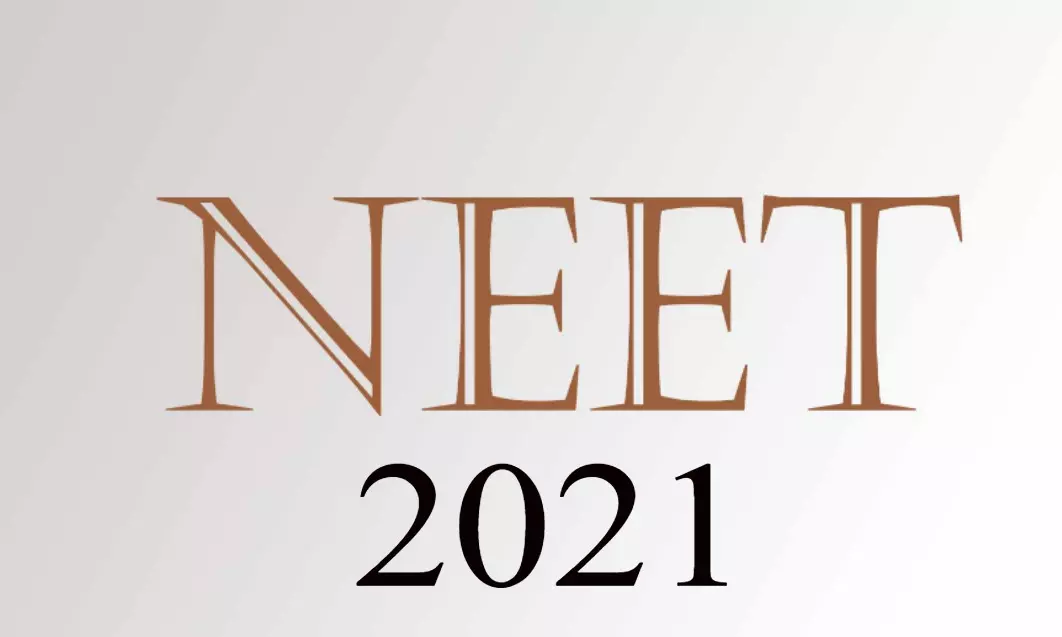 New Delhi: Uncertain over the conduct of NEET 2021, MBBS aspirants are waiting for the National Testing Agency (NTA) to release the application form and information brochure for MBBS entrance exam. Although the website got activated a couple of days ago, students are yet to get answers to their queries related to the examination which is scheduled to take place in August this year.
Anxious and stressed, students have started demanding the immediate release of the application form and clarity regarding the matter. NTA has not yet released any information on its official website neet.nta.nic.in
Medical Dialogues had earlier reported that NTA, operative under the Ministry of Education, the government of India, had informed that the NEET (UG) 2021 would be conducted in 11 languages, through Pen & Paper mode on 01 August 2021 (Sunday).
The notice by NTA had further informed that the Information Bulletin containing detailed information regarding the Test, syllabus, eligibility criteria for age, reservation, categorization of seats, examination fee, cities of examination, State Code, etc. would be available shortly on the official website after the commencement of submission of Application Forms.
Recently, the Union Government held a high-level meeting to arrive at a decision regarding conducting board and entrance examinations amidst the second wave of the Covid-19 pandemic. It was proposed after the meeting that any changes to the existing schedule of NEET-UG 2021 would be announced after June 1, after the announcement of new CBSE 12th Board exam dates.
Also Read: Amid Speculations on New Date for NEET 2021, Aspirants Demand Exam Deferment

PTI has recently reported that the Ministry of Education would soon announce their decision on conducting NEET UG 2021 examination in August and a review meeting would be conducted in this regard.

"A review meeting is likely to be conducted soon to decide on a schedule of the pending editions of JEE-Mains and whether NEET-UG can be conducted on August 1," a source told PTI.
The cancellation of class 12 board exams on Tuesday in view of the COVID-19 pandemic situation will bring more clarity and the schedule for the subsequent entrance examinations is expected to be decided soon. While no further decision was taken about NEET-UG, the registration of the exam which was supposed to commence from May 1, was kept in abeyance.
Also Read: NTA Warns Students against Fake Notice on NEET 2021 Circulating on Social Media

However, this uncertainty has surely taken a toll among the students making them anxious about their future. Speaking to Indian Express, a student said, "The website was activated two days ago but is still blank. There are no forms uploaded on it yet. We even clicked on the link for counseling which appears on the top bar of the website but even that just shows a lot of statistics. There is no real information. They should end the suspense now, it is getting too much for us."

Earlier, the students started raising their voices and demanding for the deferment of the undergraduate medical entrance examination till October 2021. Citing the stressful environment amidst the second wave of Covid-19 pandemic, many have started sharing their views on their Twitter handles.
However, the situation hasn't changed much as students are still equally uncertain about the upcoming NEET-UG 2021 exam not knowing for sure when they will get access to the application forms.
One user wrote on Twitter, "If NTA going to conduct #NEETUG2021 on the decided dates then why they are not releasing the application forms??. And if you're going to postpone it then please let us know... idk why you people are creating soo much suspense regarding this @DG_NTA."
Mentioning how stressful the situation is for students, another student wrote, "Sir please update us with the details on Neet registrations and postponement decisions.. it's really stressful now..."
Some of the students are still demanding for the postponement of the exam. An user wrote, "Please extend the date of #NEETUG2021 to mid September and update about it as soon as possible @PMOIndia @DrRPNishank @narendramodi @aajtak @DG_NTA Maximum number of (80%) students want to extend the date of #neet2021 scheduled on 1 August."
While demanding immediate release of the application form another user wrote, "It's 8 June today and still no confirmation on NEET 2021 and if it is going to occur on 1 augast then please release application form atleast."
Source : with agency inputs