NEET Counselling 2020: MCC notifies on deadline extension for MBBS admissions, Schedule for Stray Vacancy Round released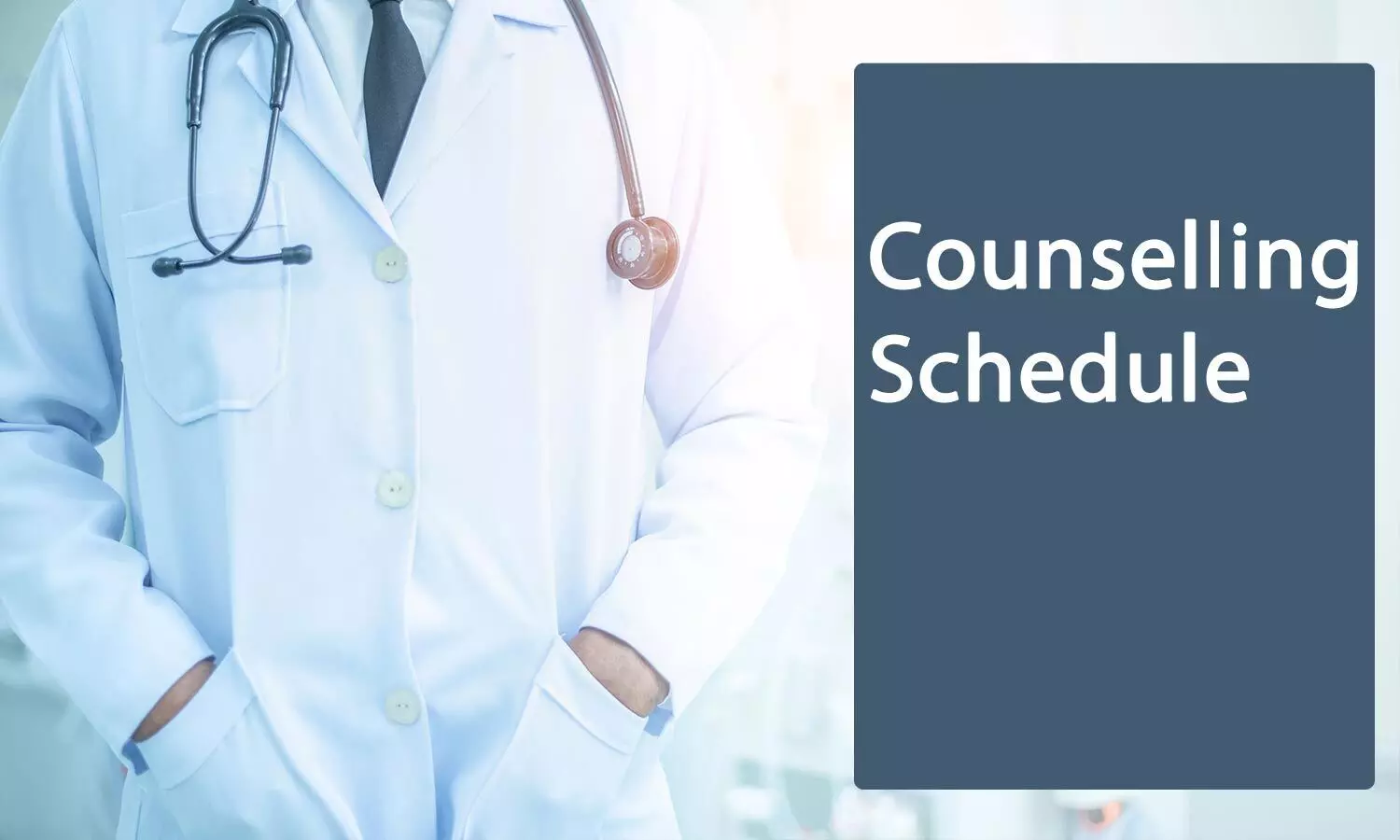 New Delhi: Through a recent notice, the Medical Counselling Committee (MCC) has released the Schedule for stray vacancy round of NEET Counselling 2020 keeping in view of the extension of the admission deadline in MBBS Course for the academic session 2020-21
The extension is in compliance with the NMC orders. The MCC stated in the notice, "As per Letter NMC letter*** dated 24.12.2020 the last date of admission in MBBS Course for the academic session 2020-21 has been extended till 15th January 2021"
As per the current rules, the last date of admission in MBBS Course for the academic session 2020-21 is 31st August 2020, while the last date of admission in Super-Speciality medical course for the academic session 2020-21 is also 31st August 2020. However, on account of the pandemic, the entrance exams for these courses in the month of October 2020, with the counselling still on. Keeping the circumstances in mind, the NMC decided to file Applications in the Hon'ble Supreme Court praying for the Extension of the last date of admission in MBBS Course for the academic session 2020-21 from 31st August 2020 to 15th January 2021.
Hence with the same being extended now as per the MCC notification, the MCC has released the Revised Schedule for Stray Vacancy Round.

All the concerned MBBS and BDS candidates seeking admissions this academic year are hereby requested to view the said details as released by the counselling authority mentioned below:
Stray vacancy round of UG counselling for MBBS & BDS seats

1.

Fresh Registration/Payment for Stray Vacancy Round

4th January 2021 to 6th January 2021

(up to 12:00 NOON as per the server timing)

*Payment facility will be available till 6th January 2021 up to 03:00 PM as per server time.

2.

Reversion of Vacant Seats to Deemed/ Central Universities/ AIIMS & JIPMER/ Central Institutes (ABVIMS & , VMMC, ESIC, Rohini) after completion of Mop Up Round of UG Counselling 2020

6th January 2021

3.

Forwarding the list of students in order of merit equalling to ten times the number of vacant seats to the Medical and Dental Colleges.

7th January 2021

4.

Physical Reporting at the Institutes for Stray Vacancy Round

7th January to 15th January 2021

5.

Start of Session for UG Courses

2nd February 2021
Note: For ensuring faithful obedience of time schedule and also keeping in view the limited time available for conducting counselling. All participating institutes/colleges are directed to treat all Saturday and Sunday as working days.
To view official notice, click on the following link:
https://medicaldialogues.in/pdf_upload/pdf_upload-145009.pdf
MBBS, BDS seats that are left after the mop-up round have been transferred to deemed/central universities/ESIC/AIIMS & JIMPER for Stray Vacancy Round after December 29.
MCC is responsible for conducting counselling under the NEET UG exam for 15% of all-India quota seats, Institutional Quota/ Domicile (internal candidates) of Central Universities (Aligarh Muslim University/ Banaras Hindu University/ University of Delhi/Faculty of Dentistry, Jamia Millia Islamia, Delhi), (wards of ESIC insured persons) seats of colleges under Employee State Insurance Corporation and Armed Forces Medical College, Pune.

For more details, go to the official website of MCC: