NTA writes to Health Ministry asking whether NEET be conducted twice a year online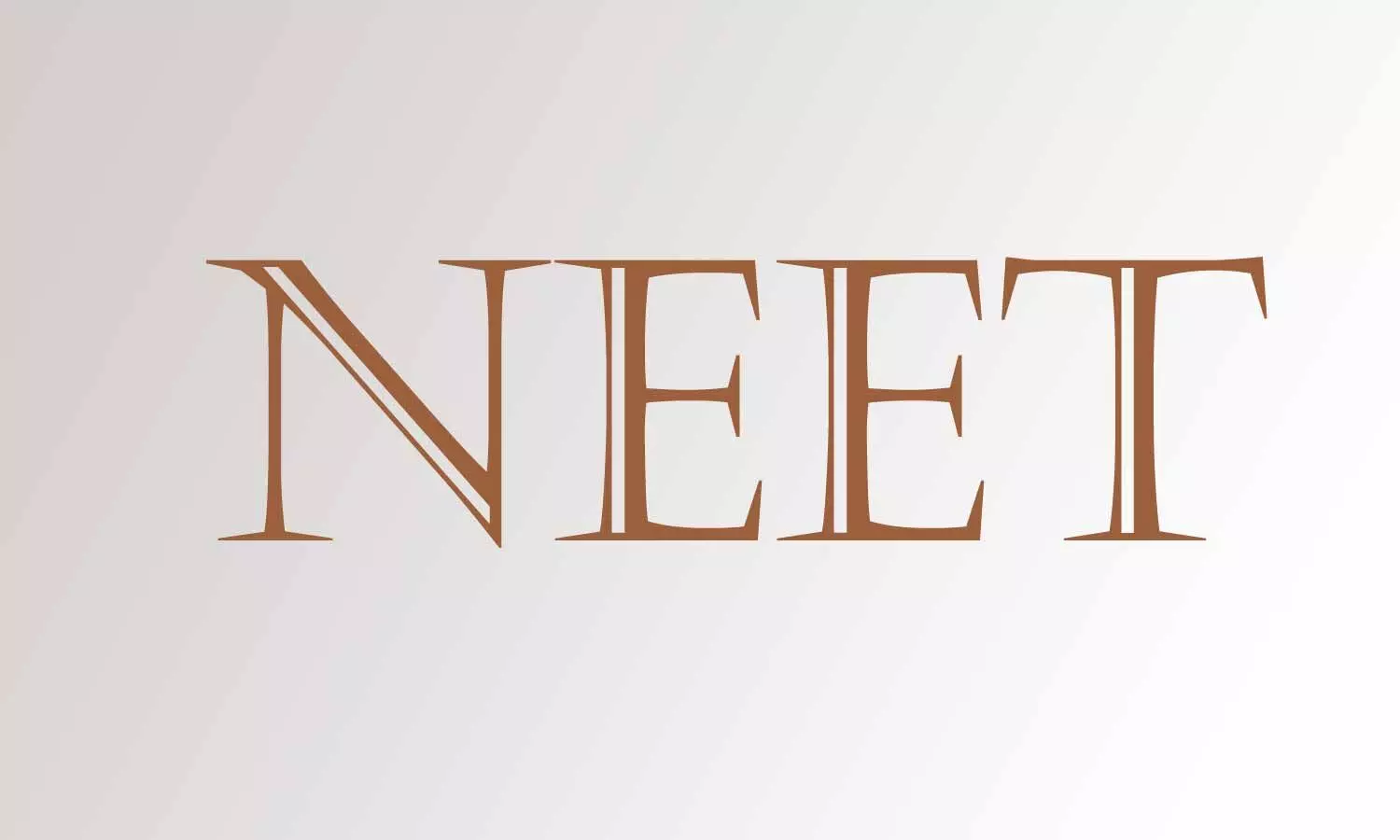 New Delhi: The National Testing Agency (NTA), the exam conducting body for NEET, is now looking at the possibility of conducting the NEET exam twice a year and in online mode. If implemented, this can be a big relief for candidates seeking admission to medical colleges.

Asking for the same, the NTA has now written to the Ministry of Health for this and sought suggestions as to whether such a possibility exists.
NEET, National Eligibility cum Entrance Test is a big competitive exam, which is conducted once a year only on pen-paper mode for admissions to MBBS and BDS courses across the country. This year for NEET 2020, 13,66,945 students participated and over 15,97,435 candidates registered for it.
Read Also: NEET 2020 Results: Check out Analysis, Percentile Cut-offs
While giving this exam, the aspirants go through a lot of stress, if the exam is conducted more than once a year, then the stress of the students will resultantly be less. Besides, with this year's academic year being very chaotic due to the coronavirus epidemic and candidates faced a lot of pressure.
Any such move will require the approval of the Union Health Ministry. This is the reason why NTA has written a letter to the Ministry of Health suggesting to conduct the examination twice a year.
"The move to hold the test twice would bring relief to students. However, presently it is not easy to conduct a pen and paper twice as it requires much larger arrangements. The NTA has also suggested that the possibility of holding it in the online mode may be examined," an NTA official informed Hindustan Times.
Earlier, the Union Ministry of Education decided to hold the JEE Main Examination for admissions to engineering colleges online four times in 2021. After the announcement of the JEE Main 2021 schedule, all eyes are on National Testing Agency, NTA and Education Minister Ramesh Pokhriyal for the announcement on NEET 2021.
As the students eagerly await the NEET 2021 exam dates, social media has been flooded with requests to conduct the medical entrance examination twice a year. Soon after the Education Minister Ramesh Pokhriyal 'Nishank' made the aforesaid announcement on JEE Main 2021, many medical and dental aspirants took to Twitter to seek clarity on NEET 2021 exam dates and pattern as well.
Replying to the Minister at #EducationMinsiterGoesLive, demands have poured in for NTA to organize the NEET 2021 exam more than once a year. Students have also reached out to the Minister on Twitter, asking him to postpone the NEET exam till June.
While some have requested for the NEET 2021 exam to be held more than once, others are asking for an 'online NEET exam'. However, neither the Minister nor the NTA has made an announcement yet.
Respected Sir,
Please conduct NEET at least twice in a year in online mode from 2021. @DrRPNishank #NEET2ForEveryone @Swamy39 @drharshvardhan @MoHFW_INDIA

— Siku (@Siku1087) December 30, 2020
#NEET2021 @DrRPNishank Will NEET 2021 be held in Online mode ?
Will NEET 2021 syllabus be reduced to some extent ?
Will optional questions be asked in NEET to avoid syllabus related controversies ?
Will NEET 2021 be conducted in June ?
Students need urgent answers to these Qs !

— Durgesh C. Mangeshkar (@DCMangeshkar) December 12, 2020
Sir, I request you to kindly increase the number of attempts for NEET UG 2021 to 2 or 3 times since many of us failed to give our best due to prevailing pandemic and uncertain health conditions.
Just like JEE Mains, please let the "best out of all" score decide our NEET rank. https://t.co/VF14m6TRi3

— Adikanda Patra (@AdikandaPatra9) December 13, 2020
Anurag Tiwari, National Academic Director (Medical) for Aakash Educational Services Limited resonated with the wishes of many students asking for NEET 2021 twice this year. "Students may also be provided with the opportunity to write the exam in the online mode, that too in two attempts (April and May respectively) as this year, students have done a lot of practice in the online mode. This will help NTA in declaring the NEET result within 7-10 days instead of 1 month which will further help in initiating counselling procedure sooner and thereby timely commencement of academic session in medical colleges," he told Times Now.
The matter of conducting NEET online had gone to the doors of the Supreme Court as well. Filing a counter-affidavit in the Supreme Court, the National Testing Authority had clearly stated that it is not possible for it to conduct NEET 2020 online, nor be able to arrange centres for it overseas.
The response came after the apex court issued a notice to the NTA as well as the erstwhile Medical Council of India (MCI) to respond in a plea, filed by parents of nearly 4,000 NEET (undergraduate) overseas candidates, who sought centres at Gulf countries or to alternatively postpone the examination until the COVID-19 pandemic normalizes.
Read Also: No, NEET 2020 cannot be held online or overseas: NTA tells Supreme Court
Source : with inputs