Closed due to pandemic, Guru Gobind Singh Medical College Hospital gate reopens for public use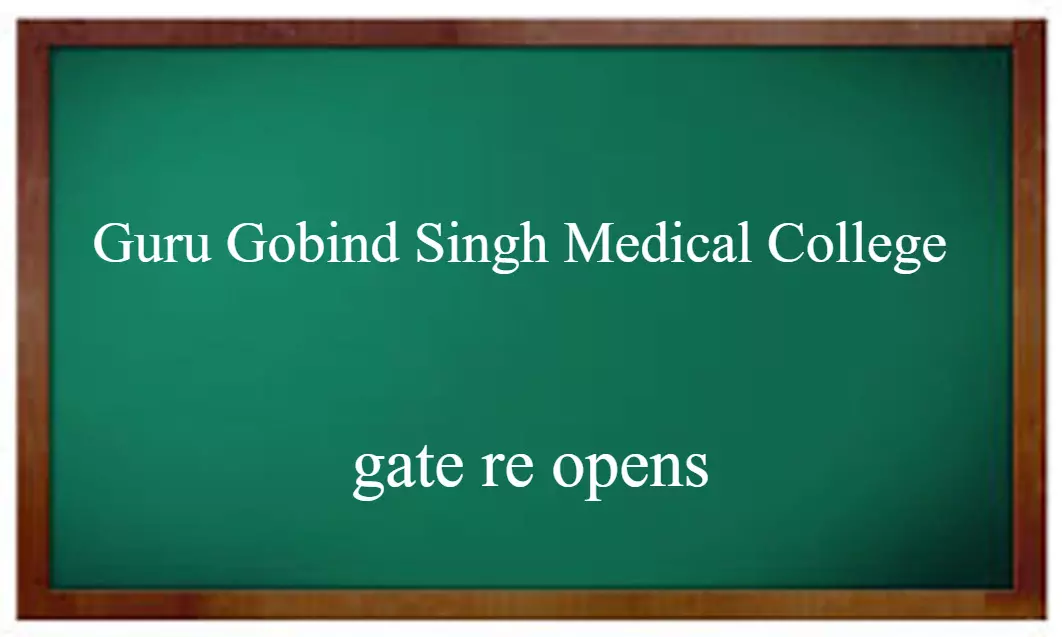 Faridkot: In relief to patients, the rear gate of Guru Gobind Singh Medical College and Hospital (GGSMCH) has been reopened for public use after being shut for over a year.

The gate of the institution remained shut as the authorities decided to take precautions against the COVID pandemic and closed the gate to restrict the movement of public vehicles.
Now after one year, Congress' Faridkot MLA Kushaldeep Dhillon and medical college authorities jointly reopened the gate on 5th April. As per a recent media report in
The Tribune
, last year the authority decided to keep the gates shut to avoid vehicle gathering amidst the pandemic but the decision of shutting the gate was severely criticized by some political leaders who alleged that shutting the gates was creating a great inconvenience for the patients.
Along with political leaders, some voluntary organizations also pointed out that the patients had to take a detour to enter the Medical College and Hospital, and hence, the gates of the college should be opened, reports the daily.

However, when the district administration and hospital authorities did not comply with the requests to reopen the gate, some current and former leaders of a political party and others took the matter into their own hands and allegedly broke open the gate on July 25th last year.
After this, the Deputy Medical Superintendent of the college lodged the complaint against the unidentified offenders for violating the orders of the authorities and also for breaking the rules of social distancing guidelines.

The Tribune
adds that the police had registered a criminal case against an MLA, a former MP, and other party members after they broke the locks of the gate despite the clear orders of the college authorities to keep it closed. One of the political leaders told the daily that the lock was necessary to break as the main stretch (Sadiq road) which allows entrance to the college was terrible after it had been dug up to lay drain pipe.
Source : with inputs