Dr Asha Kishore to continue serving as Director of SCTIMST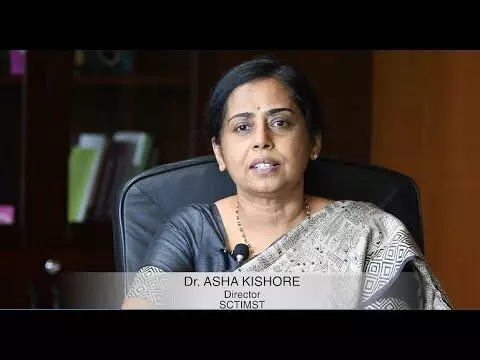 Kerala: Dr. Asha Kishore will continue to serve as the director of Sree Chitra Tirunal Institute for Medical Sciences and Technology as the governing body of the institution has permitted her to continue working as the director till her retirement.
Authorities have officially assured her that she will be offering her services up to 2025 February after which she will retire. She was appointed as the director of The Sree Chitra Tirunal Institute for Medical Sciences and Technology in 2015 and has contributed to the excellence of the institution.
Read Also: Anatomy Professor Dr Anthony Sylvian D'Souza appointed dean of the Father Muller College of Allied Health Sciences
Considering her services, especially in the last five years when the institution has flourished the most under her, the authorities have made the decision, as per mathrubhumi.

The authorities also considered her impressive career and qualifications before deciding on her extension. She owns a Postdoctoral fellowship in Movement Disorders from the University of British Columbia, Canada.

She is a DM Neurology from Sree Chitra Tirunal Institute for Medical Sciences and Technology, Trivandrum, Kerala, and an MD ( Internal Medicine) from The University of Kerala. She started her career as an Assistant Professor of Neurology of SCTIMST.

Later she gradually achieved the post of associate professor and additional professor until she became the director of the institution. She is currently serving as the Head of Comprehensive Care Centre for Movement Disorders and Associate Dean for Exams and Curriculum development and the authorities are convinced that she will be the perfect guide for the institution.
Under her several achievements have been made by the institution. Moreover, 7 projects in total have been initiated for equipment development in medical science and the new technology development process has also been initiated for the creation of 18 equipment. The institute has already approached several companies for five of their projects while one has been taken to the market.

She is also monitoring several ongoing projects like Maladaptive plasticity, and Levodopa induced dyskinesias in Parkinson's disease, Motor cortex plasticity in denovo, stable and complicated Parkinsons disease, Cerebellar stimulation for dyskinesias of Parkinson's disease, Role of the cerebellum in Parkinson's disease, Genetics of Parkinson's disease, Role of Alpha-synuclein in autophagic mechanisms in cell lines, Long term results of DBS for Parkinson's disease, Genetics of Restless Leg Syndrome, Impulse control in Parkinson's disease, Non motor fluctuations in Parkinson's' disease and so on.
Under her watch, Baba Atomic Research Centre and Sree Chitra Institute has signed an MoU for joint development of Deep Brain Stimulator. For the past 5 years, 84 applications were submitted for Indian patents and 8 for foreign patents out of which 12 Indian patents and 2 US patents were obtained.
Source : with inputs