MBBS students denied permission for exams: Supreme Court seeks response from AIIMS Gorakhpur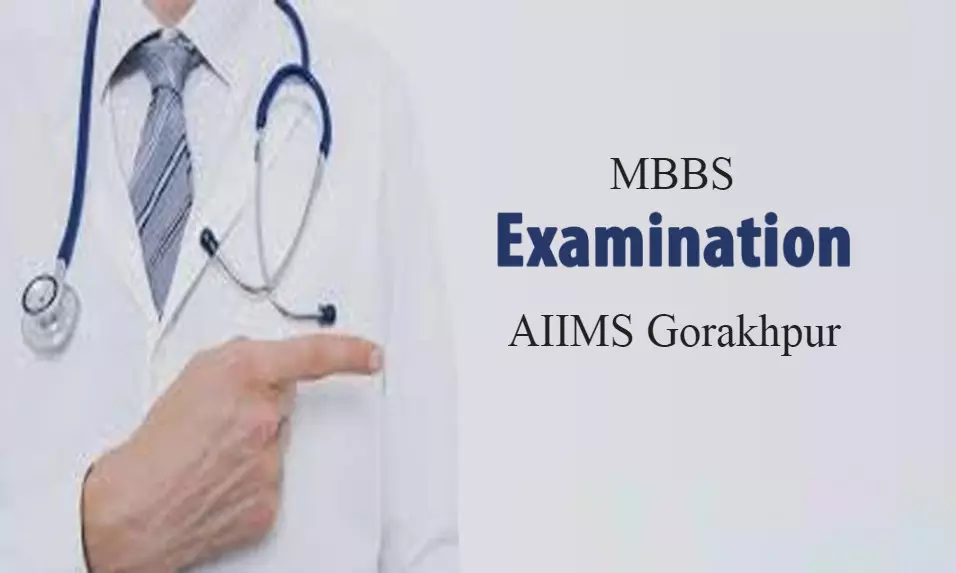 Gorakhpur: While listening to the students' plea after being denied to sit for examinations, the apex court has issued notice to the All India Institute of Medical Sciences (AIIMS), Gorakhpur to submit its reply regarding the matter. The case has been scheduled for further hearing on February 8.
The administration of AIIMS Gorakhpur had barred 12 MBBS students from attending the examinations on the basis of low attendance. Challenging the decision of the administration, the students filed a petition with the apex court regarding the matter.
The alleged decision of the institution authorities had been taken due to the non-completion of the online classes by the students.
After hearing the petition filed by the students the bench of Justice L Nageswara Rao, S. Abdul Nazeer, and Justice Indu Malhotra has asked for a reply from the institution authorities.
Also Read: WBUHS releases Conduct of MBBS Examinations of different Profs

Making note of the pandemic situation the students in their petition has said that "during the extraordinary and testing times such that of Covid-19 deadly pandemic" the State should "do away with stricter compliance of attendance that is meant to be observed during normal circumstances."
Mentioning that the students deserve a fair and equal protection by the State Authorities based on their fundamental right under the second limb of Article 14, the petition further reminded the court of the "genuine limitation to attend online classes during extraordinary circumstances attributable directly to the global pandemic."
Previously, the National Medicos Organization (NMO), in a letter dated 25.09.2020, requested the AIIMS Gorakhpur authorities regarding the matter. In that letter, Dr. Prakash Kumar Pandey, Secretary of NMO mentioned how few students tested positive for Covid-19 after going back to college from their homes. The letter further mentioned the issue of a few students, who not having the necessary 80% attendance had been prohibited to attend their respective examinations.
Taking note of the extraordinary time of Coronavirus pandemic and review the matter from a humane point of view, the letter requested the institution authorities to suspend the examination for some time and take necessary measures to ensure that no student would be deprived to appear for the examination.
As per the latest media report by Jagran, the AIIMS administration allegedly got angry with the students for filing a petition in the Supreme Court. Following this, the executive director of the institution allegedly called the students one by one in the office on Monday morning and started going through the mobile phones of the students.
Source : with inputs