MCI conducts online inspection of RIMS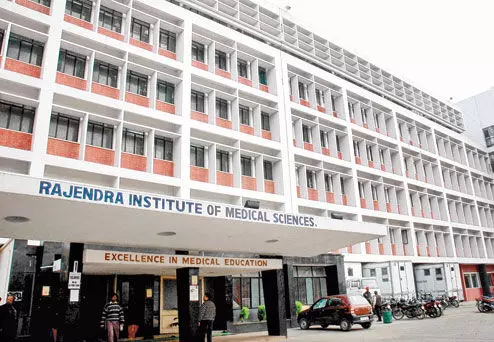 Ranchi: Online inspection of the state-run univ Rajendra Institute of Medical Sciences (RIMS) has been conducted by the Medical Council of India (MCI) recently.
This came after the institute asked permission from MCI to allow them 18 additional post-graduate seats in four different departments of the institution.
The authorities of RIMS previously sought the permission of MCI to allow extra seats in the departments of surgery, medicine, ENT, and Pharmacology. General surgery department sought 8 more seats, ENT department sought four seats and Pharmacology and medicine both the departments requested for three more seats on each of the departments, hence a total of 18 additional seats were requested.

ALSO READ: SCB Medical College gets MCI nod to start DM Pulmonary Medicine
According to a recent media report, MCI officials have conducted the inspection via video-conferencing due to the COVID scenario so as to determine the whether the institute holds enough facilities to impart training for the additional 18 seats in four medical departments.
Earlier, RIMS already filled the seats after acquiring permission from MCI in 2017. To ensure proper recognition to those seats now an online inspection was conducted by the MCI officials. This investigation was held simultaneously with the PG examinations of the medicos.

Commenting on the process of the inspection, Dr Satish Chandra, Dean of the institution stated that the MCI officials made individual interactions with the students and the teachers and also analyzed the curriculum followed by the institution. He told TOI "The inspectors communicated with the students as well as the faculty members during the online inspection and assessed the process of courses that were granted by MCI in 2017. We submitted all required documents related to the courses, the faculty strength, and the academic calendar. We are hopeful of getting recognition for the seats".

The faculties and Department heads (HoD) of all four of the departments asserted that the inspection was conducted very smoothly and they have met all the criteria of MCI officials. "Our department will be a big gainer if all the seats are recognized by the medical regulatory body as it will increase the total number of recognized seats to 28 from the current 16", Dr. Nishit Ekka, one of the professors from the surgery department told TOI.
Source : with inputs