Medico assaulted with cricket stumps: final year MBBS student, house surgeon booked for ragging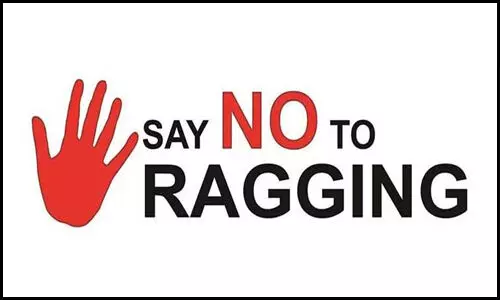 Visakhapatnam: In a ragging incident surfaced from Rajiv Gandhi Institute of Medical Sciences (RIMS), two senior medicos, a house surgeon and final year MBBS student; have been booked for allegedly harassing and assaulting two junior MBBS students by invoking his caste. The seniors had reportedly beaten the students with cricket stumps causing serious injuries.

Based on the complaint filed by the 2nd year MBBS students, the police have registered cases against the accused senior medicos under the SC/ST Prevention of Atrocities Act, AP Prohibition of Ragging Act and Sections 322 (Voluntarily causing grievous hurt), 324 (Voluntarily causing hurt by dangerous weapons or means), 342 R/W 34 (Punishment for wrongful confinement) of the IPC.
Read Also: Karnataka Medical College: 5 Final Year MBBS Students Arrested For Ragging 1st Year Dalit Student
According to a recent report by TOI, the incident came light on January 30 when the junior MBBS students who belong to ST and SC caste, accompanied by their parents, lodged a complaint with the police alleging ragging wherein a final year MBBS student and a house surgeon assaulted them with cricket stumps.
They informed about an altercation that had taken place between the parties earlier this month. Following the dispute, senior students had begun harassing them, alleged the complainants stating that when they informed the RIMS authorities about the incident, no action was taken against the two seniors; moreover, they only tried to pacify them.
In their complaint, they further stated that the seniors have been harassing them in various ways, including asking them to get alcohol and cigarettes.
Speaking to TOI, PV Ramana, inspector of Two-Town police station said, "We have sent the complainants to the government hospital for medical examination as injury marks were found on their backs. We are investigating the case from various angles and have also visited the RIMS campus to ascertain the facts." He added: "Once our investigation is complete, we will take action against the two seniors (accused)."
The inspector informed the TOI that a case have been registered against the accused under the SC/ST Prevention of Atrocities Act, AP Prohibition of Ragging Act and Sections 322, 324, 342 R/W 34 of the IPC.
Read Also: Alleged Ragging, Casteism At Chennai GMC: Nursing Student Attempts Suicide, Consumes Sleeping Pills
Source : with inputs