MP Shah Govt Medical College releases Guidelines for 1st MBBS Exams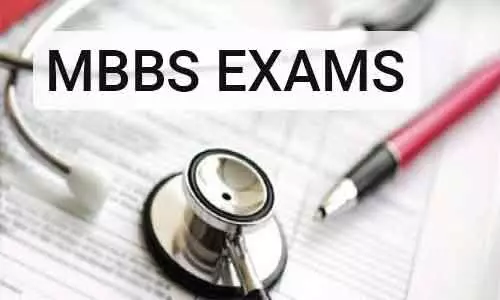 Gujarat: The MP Shah Government Medical College, Jamnagar has recently released the Guidelines for First MBBS Examinations keeping view of the ongoing COVID 19 pandemic.
The said information and details come from a recent notice released by the medical college authorities.
All the concerned students at the MP Shah Govt Medical College who are vying to appear for their first MBBS examinations are requested to view the details of the said notice as mentioned below:
In relation to the present COVID Pandemic, the following guidelines are declared:-

• The annual examination schedule of the first M.B.B.S has been declared in the month of November 2020. This examination will be completed before Diwali-2020.
• The first term examination of first M.B.B.S has been taken by all institutes of this University.
• Second term examination of first M.B.B.S students would be considered on the basis of online examination/day to day assessment. The physical prelim examination is not allowed but a virtual/online examination should he took. Provided that a minimum of 55% and a maximum of 70% marks are to be given to each student.
• The head of the Institute will decide about the time of calling back first M.B.B.S students in this Corona Crisis.
• Before examination, each student/parent of the student will have to submit a consent form with fitness information. All protective measures against Corona will be taken by the institute before and during an examination.
In addition to this, any suggestion from the Head of the Institute, faculty members, teachers, and students are welcome.
The said notice is attached below:
M. P. Shah Government Medical College, Jamnagar, Gujarat is one of the oldest medical colleges of Gujarat, which was established with a prime aim to offer high quality education to all the people. The management caters all the needs of a medical student and offers them a high standard of education. They have a well structured academic and to fulfill the advancement of the present medical science they offer immense training and guidance.
Also Read:JIPMER clarifies on MBBS admissions 2020