Patna Medical College Administration to take stricter Policies to deal with Absenteeism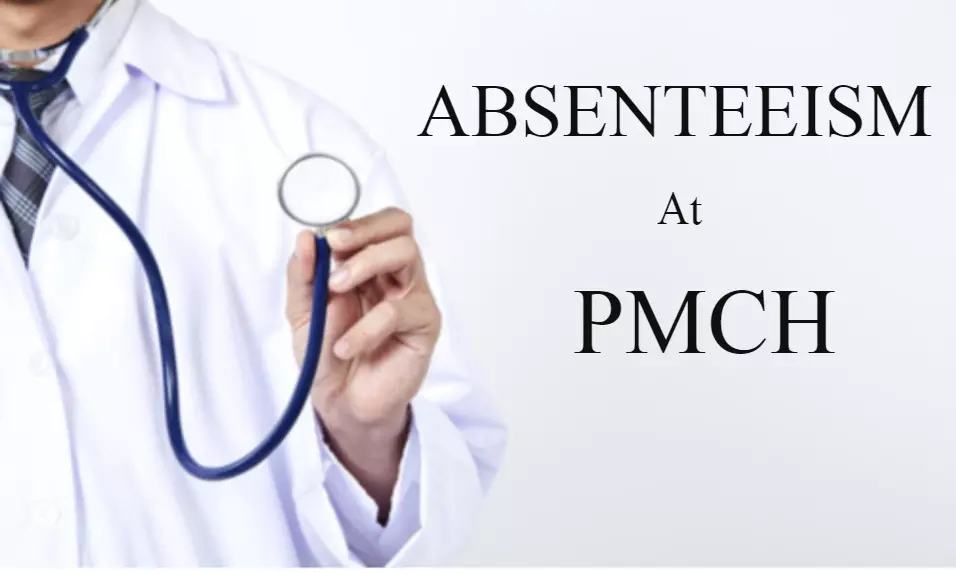 Patna: Following the announcement by the Chief Minister of Bihar about the up-gradation of Patna Medical College Hospital, the authorities are about to get strict to deal with the biggest problems of absenteeism.
The habitual non-presence of the senior doctors associated with the hospital is still a matter of concern and a prime obstacle on the way of making PMCH, the largest public health care center in the state "world-class".

As per various media reports, the issue had been sorted out up to 90% and the newly appointed superintendent of PMCH, Dr. I S Thakur would look at the matter with urgency.
Medical Dialogues had earlier reported that Chief Minister Nitish Kumar, at a function held inside the historical PMCH campus, had laid the foundation stone of the 5462-bed hospital coming up at a cost of Rs 5540 crore, which had been expected to be complete in seven years, besides unveiling a plaque commemorating the occasion. Post completion, the largest public health care center in the state would turn into a world-class facility.
In his speech, Kumar expressed the desire that the project be completed within five years, ahead of the deadline, and spoke at length about the affinity he has for the PMCH.
Also Read: Bihar CM launches Rs 5540 crore project to upgrade Patna Medical College Hospital

As per the latest media report by Hindustan Times, there is no ban on private practice for government doctors. An official has informed the daily some doctors allegedly abstain from the duty to attend to their private clinics. Some doctors work as consultants in private healthcare facilities in return for handsome remuneration.
The daily further adds that after the emergence of COVID-19, the state government's effort to check absenteeism and prevent doctors from bunking duty have been faced with an obstacle as the biometric system of attendance, put in place by the Medical Council of India (MCI), has been suspended.
Although some departments in PMCH have installed cameras, the system of scanning iris for attendance is yet to be started. HT further adds that AIIMS Patna has been using this system for the past six months.
Dr. Thakur has taken charge of the hospital on February 1 and is aware of this problem. While commenting on the matter, Dr. Thakur told HT, "I am aware of the work culture of our doctors. Ever since I joined (as superintendent), I have been able to check the absenteeism of doctors to a large extent. Almost 90% of doctors have fallen in line. Just 10% remaining doctors now have to mend their ways."
He further added, "Before taking any administrative action, I have, for now, requested all our doctors to be punctual and take their duty seriously. I personally make rounds of outdoor patient departments (OPD), wards and the emergency department. This has significantly reduced absenteeism and instances of doctors abstaining from duty."
Dr. Thakur further informed HT, "The OPD registration begins at 8 am. Junior doctors are supposed to be at their workplace by 8.30 am and I expect senior doctors to join them at the OPD by 9 am. All doctors on OPD duty have to stay back till whatever time it takes to attend to patients registered till 1.30 pm."
While commenting on the Government order that required evening rounds of the in-patient wards by senior doctors, the Superintendent Dr. Thakur told HT, "There is a government order, which says that senior doctors have to take evening rounds of wards. At present, this is being done by postgraduate medicos. I have requested senior doctors to do it. Give me some time to ensure that."
Mentioning that he had been focusing on the cleanliness and sanitization issues currently, Dr. Thakur informed the Times of India, "I have recently taken the charge and will look into all the problems."
Meanwhile, Indian Medical Association (IMA) State senior vice-president Dr. Ajay Kumar has discussed with TOI the possible ways to deal with this challenge of absenteeism. He said that the government should improve the service condition of doctors as per those working with AIIMS and Indira Gandhi Institute of Medical Sciences. Vacancies should also be filled.
He further added, "Time-bound promotion and good service conditions should be given so that they are well paid and need not practice in private. Doctors should be paid handsomely."
Also Read: PMCH heritage buildings set to be demolished for restructuring

Source : with inputs